Main content
Under the umbrella of upcycling
After wet and windy weather it's not uncommon to see bins in towns and cities littered with twisted and broken umbrellas. One group of eco-artists have come up with a way of bringing them back to life.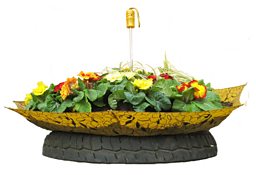 Umbrella as a plant container by Kev Hunn
April is the month for rain showers so a perfect time for Get Creative champions Umbrella Act to hold a series of free workshops around the country on upcycling broken umbrellas.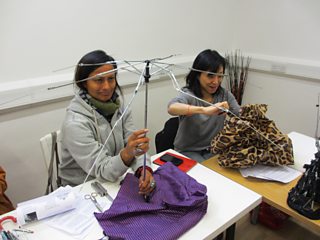 Deconstructing the umbrella
From skirts to bicycle seat covers, the weary water-resisters found a new lease of life with the group's slogan in mind: 'Nothing is completely broken unless you give up on it'.
Through upcycling the twisted frames and canvas they hoped to bring together like-minded people to share ideas about life, art and sustainability.
International Permaculture Day is on 3 May and to celebrate a exhibition of objects made from the recycled umbrellas will open at Spitalfields City Farm, and stay open for two weeks until 16th May, and it's free.
If you've got an unloved brolly tucked away at the back of the broom cupboard, why not turn it into something new and share your results using #bbcgetcreative.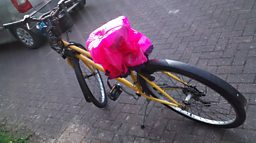 Umbrella as bike seat cover by Philomena Wynne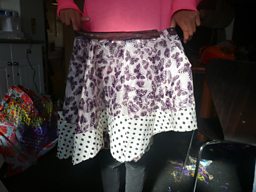 Butterfly umbrella as a skirt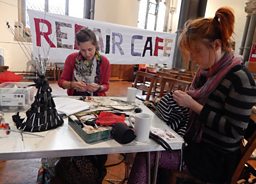 The Repair Cafe Bristol