Main content
Tunes for Tots : In the Forest
A FREE online adventure with LIVE music
For ages 0 – 5
Saturday 28 November, 10.00 am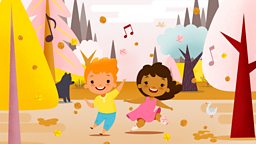 Watch live here and then on BBC iPlayer.
Come with us on a musical journey into the forest - without leaving home! Created for young children, their parents, carers, and siblings, this half-hour online event will bring out the musical side of everyone. Listen, as the sounds of the forest inspire us to sing, dance and create music. Wrap up warm and pretend you're outside or stay in your pyjamas and have fun.
Get Involved and Send Us Your Videos!
We'd love your little ones to get involved before Saturday's Tunes for Tots. Send us your short videos and they might appear as part of the livestream.
Tunes for Tots: In the Forest is produced by the BBC Scottish Symphony Orchestra and presented by its Associate Artist, Lucy Drever. It is streamed live from Glasgow City Halls and will be available to watch for 30 days after broadcast.

This is event is online only and FREE.
For more information, please click here.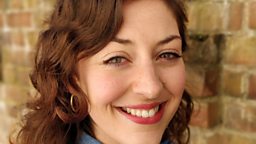 Lucy Drever, BBC SSO Associate Artist