Main content
Bang To Writes: The Literary Greats Who Did Jail Time
In 1703, Daniel Defoe – whose plague diaries and picaresque novel Moll Flanders are the subject of a Radio 4 series – was pilloried and jailed in Newgate Prison for the crime of seditious libel and political pamphleteering. But he happens to be in very good company. Here are just a few of the many great writers who have found themselves behind bars for a variety of crimes from murder to vandalism.
Oscar Wilde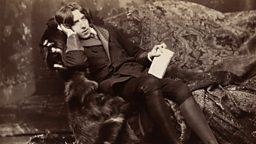 After completing classics such as Salome, The Picture of Dorian Gray and The Happy Prince, in 1895 Oscar Wilde's literary masterwork, The Importance of Being Earnest, had just reached the London stage to great acclaim when he brought a disastrous libel action against the Marquess of Queensbury, who accused him of sodomy. Wilde lost the case and was subsequently charged with gross indecency, facing two years of imprisonment and hard labour. After spells in Newgate, Pentonville and Wandsworth, Wilde finally found himself in Reading, which inspired his final great work, The Ballad of Reading Gaol. The confinement and heavy toil took a toll on his fragile health and, after being released and seeking exile in France, he died in 1900, destitute.
Joe Orton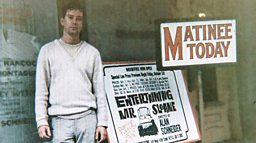 In 1959, the perpetually unemployed Joe Orton and his partner Kenneth Halliwell punctuated their boredom by borrowing and defacing library books. They altered covers, added filthy synopses and generally scandalised the denizens of their local Islington branch library. After some detective work, Orton and Halliwell were uncovered as the perpetrators and both were imprisoned for six months. After years of attempting to get his work published, the jail time allowed Orton to develop his writing chops and provided material for his later satirical stage works. In this archive photo, Joe Orton is pictured outside the Lyceum Theatre in New York, where his play Entertaining Mr Sloane ran for only two weeks after receiving a critical pasting.
Jean Rhys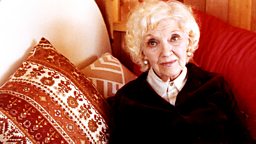 By the 1960s, Jean Rhys was thought by many to be dead. After publishing a few minor works in the 1930s, she seemed to vanish completely. But she returned spectacularly with her prequel and reinterpretation of Charlotte Brontë's Jane Eyre – Wide Sargasso Sea, released in 1966. But despite her reclusive nature, Rhys had quite a lively life prior to her literary successes. As well as stints as a chorus girl, nude model, demi-mondaine and possibly even a prostitute, she became the mistress of a wealthy stockbroker and then the wife of a Belgian conman and adventurer. In 1949 she found herself in Holloway Prison, charged with assault. She claimed a man had been rude to her, so she slapped him. After five days inside, and a psychiatric evaluation, she was sent back to the magistrates who ordered her to refrain from violent activities in the future.
Anne Perry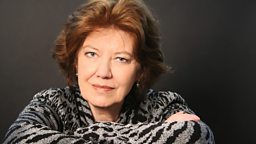 Mystery novelist Anne Perry has published over 70 novels since her debut, The Cater Street Hangman, in 1979. But her own life had all the intrigue of detective fiction. In 1954, when she was known as Juliet Hulme, she developed an obsessive relationship with her friend Pauline Parker which led to the murder of Parker's mother. Jailed for only five years (due to their age), the story later formed the basis of Peter Jackson's film Heavenly Creatures. After her release, Hulme moved to England, changed her name and started to write. The truth about her identity was finally revealed in 1995.
Miguel de Cervantes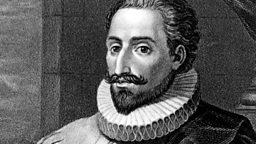 Cervantes, widely acknowledged as the greatest Spanish language writer, and creator of the first modern novel, was also something of a jailbird. Living a nomadic life and drifting between Italy and Spain, while in the military he was held captive by Ottoman pirates and imprisoned at least twice in later life for financial irregularities when working as a tax collector. It was during one of these spells in jail that he started his great work Don Quixote, the first part of which was published in 1605.
The Marquis de Sade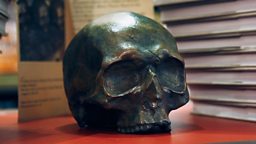 The author of 120 Days of Sodom and the man whose name inspired the term 'sadism', wrote most of his works in prison. He was constantly jailed for sexual and violent offences, including a spell in the Bastille, where he missed the storming and liberation of the fortress by days. Despised by the French authorities and the general public, he was eventually sent to an asylum, where he died in 1814. But as the years passed, his reputation recovered. Celebrations were held in France recognising the centenary of his death and the manuscript of 120 Days of Sodom was auctioned for €7m.
More about Daniel Defoe on Radio 4