Main content
Hiring a car with Goldcar
Having survived booking the flight and the airport, it's time for the next stage in the holiday hurdles: picking up the hire car. Even if you paid in advance, there are extra charges to look out for here like a sat nav, a child booster seat, or for adding an extra driver.
However when you book with Goldcar, one of Spain's leading hire companies, insurance cover is included in the price. They even tell you that you won't have to pay any excess if you damage the car accidentally, all for a price that seems to be very good value.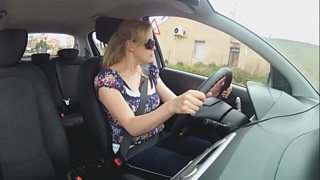 When you get to the desk though, there can be more added to your bill. Like a compulsory fuel charge. If you're only here for a few days, you might now want a full tank but they will still charge you for it anyway. They do bury this charge away in the small print, but as it's compulsory, it should be included in the headline price or at least mentioned on the booking page. They also suggest you buy an accident waver, which if you don't buy means you need to leave a six hundred euro deposit. This is also buried in the small print, too.
What if you don't think you're going to use all that fuel they've put in? Surely they'll you a refund for whatever's left in the tank when I return it? Unfortunately, that is not the case if you've booked a car for less than three days- you are committed to paying for the full tank.
Goldcar do offer refunds on fuel if you're hiring for three days or under. You still lose out though – because they charge you more, per litre of fuel, than you could get it elsewhere. At the Goldcar desk staff in Pisa, Italy we were told that we had to pay a compulsory fuel charge on their Renault Clio, which worked out as 1.85 euros per litre. So our team visited three local filling stations to see what they were actually selling it for. At one it was just 1.725 euros per litre, at another it was just 1.67 euros per litre and and even at a fuel station right by the airport it was 1.775 per litre. That's sixty two cents a litre less than the 2.40 that Goldcar charged us.
We found staff exaggerating the size of fuel tanks, as well as lying about the extent of insurance coverage. Telling customers their policy provides less cover than it actually does amounts to miss-selling as it means they're more likely to choose an expensive upgrade.
We put all our findings to Goldcar but they didn't wish to comment.