Main content
Lenny Henry's guide to Graphic Novels and Comics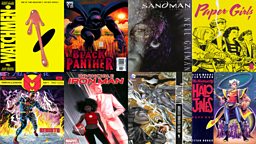 Sandman – Neil Gaiman
"Neil was writing out of his skin on Sandman"
– Lenny Henry on Sandman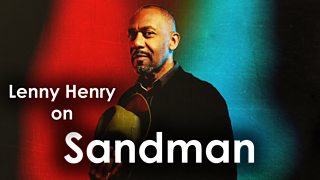 First published in 1989, Sandman follows Morpheus, Lord of Dreams, after he breaks free from 70 years of imprisonment.
Morpheus - or Dream - is one of the Endless, a family brothers and sisters who have existed since the dawn of time and whose names all begin with D. There's Destiny, Death, Desire, Despair, Delirium (who was Delight before she lost her mind) and Destruction. Initial plotlines focus on Morpheus reclaiming his lost kingdom.
Advertised on release as a dark horror fantasy which takes place within the DC universe, the series grew to incorporate many fantasy and classical features.
Running for 75 issues, Sandman was awarded numerous awards and became Gaiman's break-out title. It attracted new readers to comics as it was so different from traditional superhero comics in its exploration of myth and magic.
Gaiman returned to the series in 2013, writing Sandman: Overture, a six-issue mini-series which dealt with the events leading up to Morpheus's capture at the beginning of the original series.
Black Panther – Reginald Hudlin
"His writing is brilliant and charming and funny and he made the Black Panther hip."
- Lenny Henry on Reginald Hudlin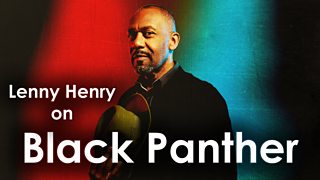 Reginald Hudlin grew up reading comics from lots of different companies, but felt an affinity and protectiveness over black characters like Luke Cage and Black Panther. While working on a film with storyboard artist Paul Power, the two of them starting to discuss comics. Power is friends with many artists and writers within the comic book community and would get them talking on the phone to Hudlin. Through this networking, he eventually met Marvel Editor Joe Quesada who convinced Hudlin to write the monthly series of Black Panther.
Hudlin changed many of the existing elements of the Black Panther. While Wakanda - the fictional African country where Black Panther is king - is a technologically advanced nation which has undergone rapid development, in Hudlin's re-imagining, Wakanda had always been a utopia with futuristic technologies.
Hudlin's background in film and television allowed him to imbue the Black Panther series with a cinematic approach to storytelling.
Watchmen – Alan Moore
The only graphic novel to reach the TIME magazine top 100 novels of all time, Watchmen profoundly changed the world of superhero comics.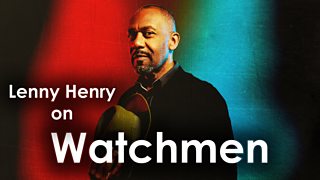 Written by Alan Moore and drawn by Dave Gibbons, Watchmen follows a group of vigilantes who originally met in the 1960s and who, in 1985, reunite when one of them is murdered. None of them have powers apart from Dr. Manhattan. In the story he influences real life events including the Vietnam War and the Watergate scandal.
The series focuses on the interpersonal relations of the group as well as the worldwide implications of a government which has a superhuman as a weapon.
Through this world, Moore and Gibbons explore the question first posed by Roman satirist Juvenal: "Who watches the watchmen?"
Paper Girls – Brian K. Vaughan
Beginning in the early hours of Halloween in 1988, Paper Girls follows four 12-year-old girls who set off on their paper round. The girls – Erin, Mac, Tiffany and KJ – team up to protect themselves from the "many crazies" in the early morning, but on this particular morning strange forces appear, resulting in a time-bending tale that skips from 1988 to 2016 and beyond.
Vaughan wanted to write a comic which moved away from the stereotype of having female characters defined by their relationship to boys, particularly in a romantic way. The series focuses on the relationship between the four female protagonists and how they deal with the surreal events which happen to them.
The whole series has an overall tone of a mid-level budget monster movie such as the Goonies; the darker sensibilities create a more realistic approach to the era. This is the current favourite read not only of Lenny Henry, but also of Jacob Anderson.
Miracleman – Alan Moore/Neil Gaiman
Miracleman is a series mired in legal troubles. Starting out as a copy of Shazam in the 1950s called Marvelman, the character was revitalised in Warrior magazine with a darker re-imagining by Alan Moore in 1982.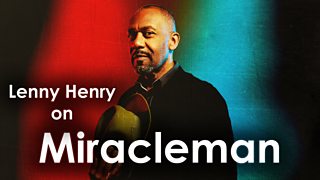 Marvel Comics didn't like the character sharing the same name as their character and it was changed in 1985 to Miracleman. Warrior magazine went under, but it was picked up by Eclipse Comics.
Miracleman follows Michael Moran, a freelance reporter who becomes Miracleman when he says the word "Kimota", which is atomic spelled backwards with a "K"...
Only the first volume of Gaiman's run The Golden Age has been published, even though it is the first in a trilogy, continuing with The Silver Age and The Dark Age respectively. The Silver Age is apparently still being worked on, although a release date hasn't been confirmed.
Brian Michael Bendis – Ultimate Comics: Spider-man, Invincible Iron Man and Powers
The impact that Brian Michael Bendis has had on the industry is undeniable. He won his first award for his series Jinx and followed this up with Powers, which follows two cops who investigate crimes related to superheroes. After Powers won multiple awards, Bendis was invited to work for Marvel.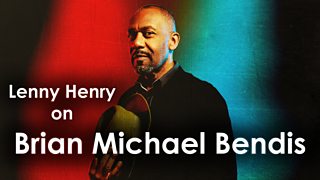 Bendis wrote Ultimate Spider-man, an incredibly popular re-telling of Spider-man's origins and early years. As the Ultimate line of comics was set in their own universe, they could make decisions that you probably could not pull off in the main continuity. This is how Bendis was able to permanently kill Peter Parker (Spider-man) and introduce a new character as Spider-man, Miles Morales. Marvel were praised for introducing a mixed-race Spider-man and the character proved popular. When the Ultimate line was discontinued, Miles was folded into the mainstream continuity.
The concept of a younger replacement character was again by Bendis when he introduced Riri Williams. Riri is a 15-year-old African-American genius who is taken under the wing of Tony Stark (Iron Man). She fights crime as Ironheart.
In November 2017 Bendis announced he was leaving Marvel moving over to DC Comics.
Trees, Injection, the Authority – Warren Ellis
Self-confessed coffee addict and famed for his series Transmetropolitan, Ellis's work mainly engages with how technology can be used to better humanity, often resulting in the exact opposite. This is the driving force behind Injection, where a team give the internet an AI problem-solving program which instantly backfires on them.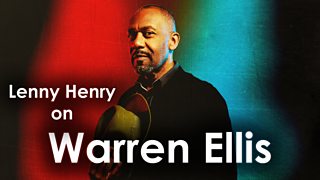 Similarly, Trees focuses on an alien invasion: alien trees spring up across the world and do… nothing. It explores how people's reactions are altered by the sheer presence of the unknown.
Ellis has also made significant contributions to the world of superhero comics. Exploring a world where superheroes take control in The Authority, Ellis focuses on characters who will do whatever it takes to complete their task.
Rejecting the conventions of heroes who do not kill, the heroes of The Authority explore the concept of heroes who are willing to kill but aren't all bloodthirsty psychopaths.
Halo Jones – Alan Moore
Designed to be the antithesis of the super-tough women of superhero comics, Halo Jones was a driven everywoman character who lives in the 51st Century. Moore wanted specifically to add a female character to 2000AD comic.
The first story arc centred entirely around Halo and her friend going shopping. However, when you live in a crime-riddled floating city, where regular, potentially fatal riots take place, such a simple task requires military planning and precision.
Created in 1986, Halo Jones was a trend-setter for future female comic characters. Three volumes were created, each one jumping forward through her life, the last of which dragged Halo into an intergalactic war.
While there were plans for a run of nine volumes, taking Halo from adolescence to old age, rights issues prevented Moore from carrying on.
Cover credits
(Top L to R) Watchmen (written by Alan Moore, art by Dave Gibbons, published by DC Comics), Black Panther (written by Reginald Hudlin, art by John Romita Jr, published by Marvel Comics), Sandman (written by Neil Gaiman, art by Dave McKean).
(Bottom L to R) Paper Girls (written by Brian K. Vaughan, art by Cliff Chiang, published by Image Comics), Miracleman (written by Alan Moore, art by Gary Leach, published by Eclipse Comics), Invincible Iron Man (written by Brian Michael Bendis, art by Stefano Caselli, published by Marvel Comics), The Authority (written by Warren Ellis, art by Bryan Hitch and Paul Neary, published by DC Comics), The Ballad of Halo Jones (written by Alan Moore, art by Ian Gibson, published by Titan Books).
More Anansi Boys on Radio 4
Starring Jacob Anderson and Lenny Henry,.Neil Gaiman's mythical fantasy comes to Radio 4.

When Fat Charlie's dad dies, Mrs Higgler - a family friend - reveals some hidden truths, taking our hero by surprise.
Lenny Henry's Comic Picks: See the full list
Find out the rest of the graphic novels that Lenny Henry recommends, including more from Neil Gaiman.
Jacob Anderson shares some of his recent comic reads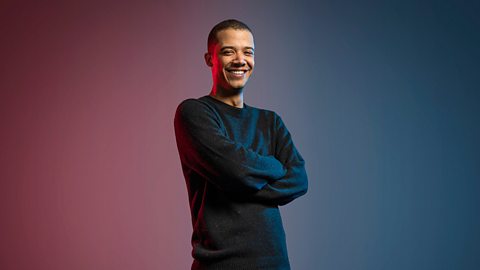 The Game of Thrones star on always loving the medium and a few recommendations for you.
Neil Gaiman and Dirk Maggs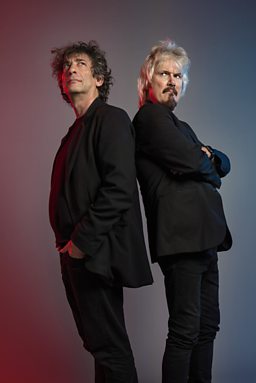 Dirk Maggs has adapted no fewer than five of Neil's books for Radio, including Neverwhere and Good Omens. This adaptation of Anansi Boys is Neil Gaiman's favourite so far.
Neil Gaiman on which came first, Anansi Boys or American Gods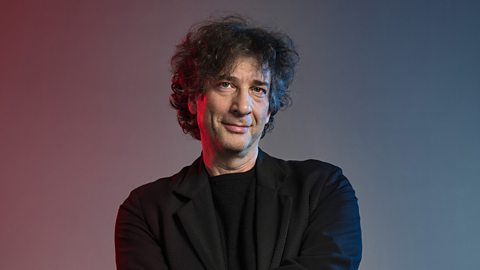 Exploring the web of connections that links the stories.
Lenny Henry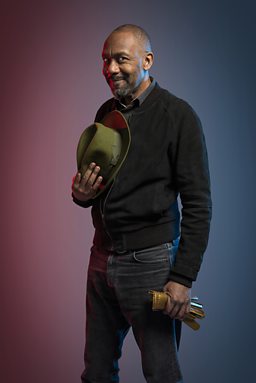 Lenny Henry stars as the spider god Anansi in the story.
Charlie is me by the way!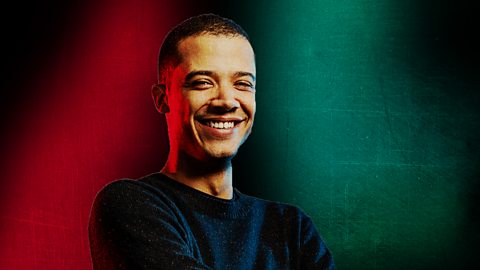 Jacob Anderson on the similarities he shares with his character, the Anansi Boys hero.
More from Neil Gaiman
Adaptation of the 1990 fantasy novel by Neil Gaiman and Terry Pratchett. An angel and a demon try to save the world from an apocalypse.