Main content
Do You Love a Good Story?
If you enjoy listening to a great story but don't have time to catch all the many delights that radio has to offer then our latest collection – 4 Stories – might be just the thing for you.
It has best-sellers, the latest dramas, great comedians and award-winning tales from new writers.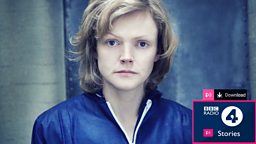 How to Find 4 Stories
4 Stories lives on the Radio 4 home page but the real win is to find it in the tab in the Radio 4 section of the iPlayer Radio app. Here, you can download any programme featured for 30 days from the first broadcast and listen anytime, anywhere.