Main content
Martin Freeman's favourite albums from the last 60 years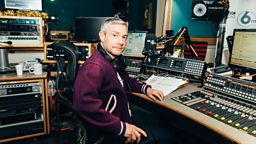 As the 2010s draw to a close and we approach the 2020s, 6 Music celebrates the best music from previous decades with a series of six special shows from Martin Freeman.
Airing from 1pm each afternoon, Martin begins with the 60s (26 Dec), followed by the 70s (27 Dec), the 80s (28 Dec), the 90s (29 Dec), the 00s (30 Dec) and the 10s (31 Dec).
The programmes include a "very subjective view of what constitutes as great music," Martin explains. "[But] hopefully you'll agree with some of it as well... I'm not pretending that this is all the best-sellers. I'm not pretending to touch every single base, although my tastes are quite broad. This is a definite me choice of music. So if you disagree, you have every right to. You're just wrong!"
In each show, Martin plays his most-loved songs, including film soundtracks, cover versions that were better than the originals, plus songs from his favourite albums of the decades, which he tells us more about below…
Favourite 60s album: The Band - 'The Band'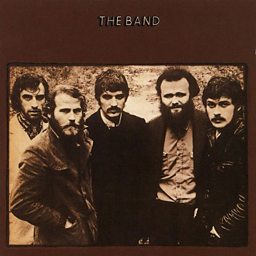 The 60s was a period of great change, evident in the music of the time, with Martin playing everything from Nina Simone to Small Faces to James Brown. His favourite album from the decade, though, was The Band's 1969 self-titled record, "a fantastically influential record at the time". "Their first two albums, 'Music From The Big Pink' and 'The Band', had a huge effect on other musicians - including a lot of British musicians actually," he says. "It took a slightly left-turn into what we would now slightly think of as Americana." The Band "sort-of invented Americana" by "pulling on all different strands of American traditions, from gospel to blues to jazz to country to folk. [They were] four Canadians - only one American in the band - who had a love affair with all things America, really."
Favourite 70s album: Joni Mitchell - 'The Hissing of Summer Lawns'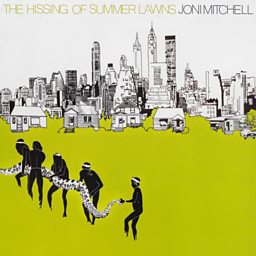 Martin's choice of 1975's 'The Hissing of Summer Lawns' as his favourite 70s album might come as a surprise to some, mainly because it's not most people's favourite Joni Mitchell record from the decade. "I know people bang on about 'Blue'. Yeah, 'Blue' is good but I love the instrumentation and arrangements on this," he explains. "She's a fantastic writer. This is my favourite Joni Mitchell album." As compared to beautiful melancholia of 'Blue', there's plenty more shades of Joni Mitchell to explore on 'The Hissing of Summer Lawns': "It covers a lot of ground and has its foot in a few different camps: jazz, folk, bit of Burundi [music], a bit of pop."
Favourite 80s album: Jungle Brothers - 'Done by the Forces of Nature'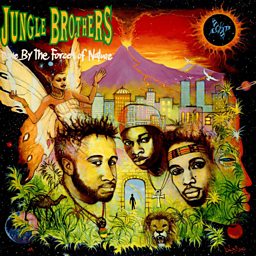 Jungle Brothers may not be as well-known as Martin's other picks, but their influence is just as strong - and are a group, Martin says, that "had a big impression on me". Blending hip-hop and house with jazz, funk, R&B and traditional African rhythms, 'Done by the Forces of Nature' cemented its place as a classic album of rap's golden age, coming "right in the middle of a big hip-hop phase" of Martin's life. "This was their second album and everything just came to fruition for them on this sound-wise, mood-wise, lyrics-wise," he says. "There were some people of that era that I loved - and love still. Nobody more than the Jungle Brothers."
Favourite 90s album: Money Mark - 'Push the Button'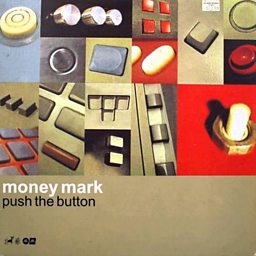 Certain music reminds you of a place and time, especially in previous decades, when you had to truly immerse yourself in the music you had. As Martin says: "In the days before endless playlists, you could make your own [mixes] onto tapes, but you'd mainly play an album on your Walkman and get to know every lick of an album." 'Push The Button', the 1998 album from Beastie Boys and Beck collaborator Money Mark, reminds Martin of the decade that he was first finding his feet as an actor. "'Push The Button' is from 1998 and I remember really liking it a lot at the time," he says. "I went to see him at the Astoria in London when he was promoting that album. He had Sean Lennon supporting him and it was a good gig, that. If you're listening, Mark, thanks for the good times."
Favourite 00s album: The Bees - 'Free The Bees'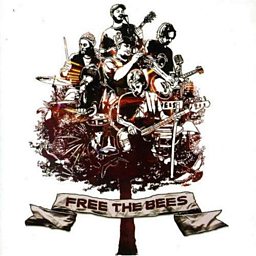 Martin remembers the first time he came in contact with his favourite album of the 2000s, explaining: "I was at a party, a showbiz party, in 2004 in London's glittering West End and a woman gave me a [pre-release] copy of this album. I liked The Bees, so I thought, 'Oh great, I'll give that a listen.' What I had already heard of The Bees I liked, but this just went to a new level. I absolutely loved it. I played this record to death and still do play it a lot. For me, it's a perfect mix of rock, soul and roots, with a heavy 60s influence... all done from the Isle Of Wight." But it's not just the album Martin loved about The Bees, as he adds: "[They were] one of the best live acts I remember seeing from that decade. They would play about, swapping each other's instruments because they could all do different stuff. If one of them wants to pick up a trumpet, you try to stop them. I'm not going to, there's six of them!"
Favourite 10s Album: Alabama Shakes – 'Sound & Color'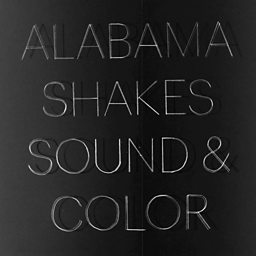 And now to the present day. We're living in an age of fantastic contemporary songwriters, but Martin can think of few better than Brittany Howard, who fronts the band Alabama Shakes and also released an album of her own, 'Jaime', this year. Her solo debut featured in 6 Music Recommends' Albums of 2019, adding more experimentalism and outward-thinking to her essential output with the Shakes.
"It was a toss-up really, on which bits of Brittany's career to play," Martin says, looking back on the last ten years. "I'm sticking with the second Shakes record [2015's 'Sound & Color' because it's a winner… This is one I've played a lot since it came out. I remember I saw them around the time the album [was released], in a little club in London. I was blown away."