Main content
Nine reasons why we love a department store
Department stores exploded on to the scene in the middle of the 19th century, as the industrial revolution brought about a newly affluent middle-class, growing in size, wealth – and crucially – buying power. These new one-stop-shops permanently reshaped purchasing habits, and our expectations of service and luxury.
As The Bottom Line examines the difficult business of running a mixed retail outlet – in the face of competition from online retailers and large shopping centres – we ask why department stores hold such a special place in the collective heart of the consumer.
1. No umbrella necessary
Where else can you buy a new set of bathroom scales - along with a Lego castle, a dog collar and a strapless bra? Department stores have everything you could possibly need under one roof. Which makes getting through the Christmas list an absolute breeze. And on a day of inclement weather (which, let's face it, is to be expected), there's no need to get even one hair on your head wet.
2. You can make a day of it
Department stores provide a great vehicle for socialising. Many retailers offer theatrical demonstrations, spa treatments and product workshops, so they're a great place to head with a bunch of mates. You can get your nails done, or test golf clubs, while you choose a new pair of gloves. And with labyrinthine toy departments and a Santa's grotto on hand, the kids can roam freely for hours without bothering you.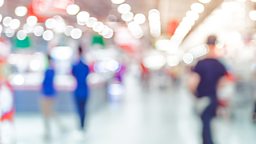 Department stores have everything you could possibly need under one roof. An alpaca sweater? Get in.
3. Onsite eateries
From organic cafes to sushi bars to sourdough pizzerias – department store eateries are getting more sophisticated and more varied by the day. And with so much food on site, you don't even have to leave the store when you feel peckish.
4. Professional gift-wrapping
Want to give a nice gift without spending a fortune? Panic over. A department store quality gift-wrap makes a present appear at least 25% more expensive. And you can avoid any frantic dashes for adhesive tape, wrapping paper or gift ties. (If you would rather wrap your present yourself, then the aforementioned items can of course be found in store.)
5. You come out smelling nicer than when you went in
With the number of tester bottles on display on the perfume counters, it's easy to transform your clothes from smelling of "eau de fried chicken and bus fumes" to "eau de roses". You don't even need to spray yourself, just loiter near the front of the store for five minutes and you'll soon soak up the scents.
6. Christmas window displays
As retailers strive to outdo each other, department store window displays have become a big business. Walk past any major store's shop front during the festive season and you'll see big-budget spectacle and creative masterpieces. Holiday windows are sometimes as much as a draw for customers as the shops themselves.
There's always time to stop off for a crêpe or a scone.
7. Toilets on every floor
Less glitzy than festive displays, but surely more vital, are the toilets. Normally we expect to make a purchase in order to use the WC in a pub or restaurant, but we all know the same rules don't apply to department stores. No need to be caught short – window-shoppers and browsers can all use the facilities with abandon!
8. Haberdashery departments
Visiting the haberdashery department can feel like going back in time: there are boxes of buttons, knitting patterns, pin cushions and balls of yarn. Wander through the rolls of fabric, spools of cotton, and piles of wool for a wonderful dose of nostalgia.
9. Service with a smile
There's always a cheery assistant on hand to help you find another size, or talk you through the various models of tumble drier. The beauty counters are particularly well staffed. If you're nervous about making a good impression on a first date, pop in beforehand, linger by the lipsticks, and you'll more likely than not be offered a full complimentary make-over.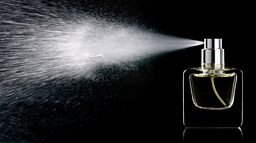 Come out of a department store smelling fabulous.