Main content
Memory Tapes - February 2017
Puff n' Peeps Nuptial Mix
Wednesday 22nd February, by Matthew Mills Team Laverne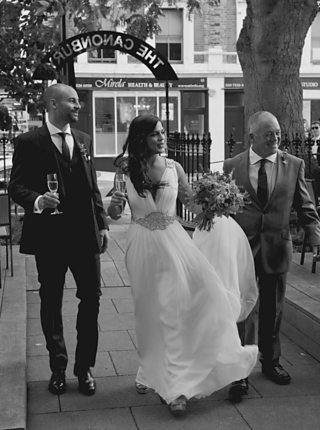 Hannah da Silva Knorpel sent us in this beautiful mix from her father and it's an honour and pleasure to share it with you.
My love of music was inherited from my beloved dad, who died very suddenly 11 weeks ago of a heart attack, aged 55. He was my best friend, soul mate and inspiration and was about to become a grandfather for the first time, I am 8 months' pregnant.
He had the most incredible and eclectic taste in music, he got me hooked on house music in the early 90's when I was just starting primary school. He used to make compilation mixtapes on cassette for us to listen to on long car journeys and it was then that I realised aged about 5 that my dad had a talent for putting tracks together. After years of pestering him to try his hand at DJ'ing he got a starter mixer and started making mixes with his vast collection of vinyl. He eventually plucked up the courage to start DJ'ing and got some gigs in Leeds and even put on his own nights in Leeds and North Wales where he lived for some time.
He upgraded from cassette tape and started making mixes on CD and modestly giving them out to a small group of friends. I have long cherished my dad's mixes and since his passing and clearing out his home I have found mixes I didn't even know existed. I loved my dad's music so much that I begged him to dust off his decks and do a set at my wedding - he reluctantly DJ'ed at my wedding reception in London 2014 and literally blew the roof off. My friends couldn't believe that the legend tearing up the decks was my dad. As a wedding gift to all our guests my dad did a mix compilation CD which I will treasure forever, it perfectly captures his eclectic style and all of our special songs.
My brother and I have inherited his record collection which consists of around 8-10,000 records spanning many genres and decades! He loved reggae, 90's house, funk, soul, indie, rock and hip hop.
My dad was not your conventional father figure, he was only 24 when I was born and was very young at heart - one of my favourite memories was attending the BBC Radio 1 Love Parade, Leeds in 2000 with him and dancing along with Danny Rampling;s float and watching Eric Morillo and Sasha on the main stage.
I can't tell you what an honour it would be to get to share one of my dad's mixes with you and 6 music listeners.
This is the mix he created for our wedding:
Puff n' Peeps Nuptial Mix
1. What the world needs now (is Love) [intro] – Tom Clay
2. Sun Arise! [An Invocation, An Introduction] – Phosphorescent
3. The first time ever I saw your face - Roberta Flack (the song we walked down the aisle to)
4. Love of my life (an Ode to Hip Hop) Erykah feat. Common (our first dance)
5. I get lifted again – John Legend
6. I'll be there (for you) – Alton Ellis
7. Love of the Common People - Nicky Thomas
8. Intro – Alt J
9. The Seed – The Roots
10. Back to life – Soul II Soul
11. Love & Happiness – River Ocean – MAW remix
12. Feel the Real – David Bendeth (East West Express mix)
13. Hideaway – De'Lacy – Sharam Needs to Score mix
14. Be yourself – Celeda
15. Spin Spin Sugar – Sneaker Pimps
16. Big Love – Pete Heller
17. Finally - King's of Tomorrow feat. Julie McKnight (Tom De Neef Club mix)
18. Rise Up – Sunkids feat. Chance
19. Don't leave me this way – Harold Melvin & the Bluenotes
20. Fisherman's Blues – Waterboys
It would mean the world to me to get to play his tracks on air, when he was alive I used to say that one day I would get his mixes played on 6 Music, so this really would be such an amazing way for me to honour him.
Thank you and I hope to hear from you soon.
Hannah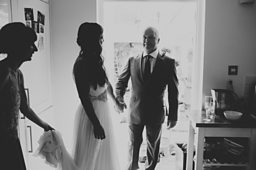 Sound And Vision
Wednesday 15th February, by Matthew Mills Team Laverne
John Riordan's Memory Tape is steeped in pen and ink as much as music, inspired by a daunting illustrated task.
Last year I had the opportunity to write and draw a book about music, basically my dream job. It ended up as an illustrated guide to 100 indie/alternative musicians and bands, called Sound and Vision (see what we did there?). Boiling down the artists included to just 100 from the 1970s to the present day was an enjoyable but near-impossible task and was a great excuse to dig out old albums, re-listen to favourites and to investigate records that I've been meaning to listen to for years.
It also got me thinking about the mix tapes that got me into music in the first place. I grew up in a musical family but my parents were into classical and jazz so pop music rarely reached my ears. It wasn't until the early 90s, when I hit my teens, that I got intrigued by the noises emanating from my contemporaries' stereos. My friends Nick and Lucy among others made me ear-opening mix tapes that brought me up to speed on pre-Britpop indie bands and filled in some of the classics of rock and pop. Over a few months my life was transformed - I'd discovered the musical equivalent of the slices of pop culture that I already enjoyed in comics and cartooning. Looking at the acts that I've chosen for my Memory Tape it's notable that most of them have a strong visual image.
The selection includes some of the bands who were on those formative mix tapes (Bowie, Blur) and plenty that I've discovered since. There are some stone cold classics and some more offbeat choices, either because the songs have a resonance for me (Hitsville UK isn't the Clash's best song, but we nicked the title for the comic I draw) or because these are the particular tracks that have lodged forever in my brain. But then I guess that's why you really make a mix tape (or indeed a book about music), right? It's like a benevolent musical dictatorship. You HAVE to listen to…THIS!
Finally, I'd like to dedicate this Memory Tape to my wife Sally, who pretty much organised our wedding last March while I was neck-deep in ink, paint, paper and word docs.
Popscene!… Alriiiight!
All the best
John
Sound And Vision
David Bowie - Sound and Vision
Blondie - Union City Blue
The Clash - Hitsville U.K.
The Specials - Man at C&A
Kate Bush - Hounds of Love
The Smiths - Panic
De La Soul - Me, Myself & I
Pixies - Motorway to Roswell
Blur - Popscene
Bjork - Bachelorette
Pavement - Rattled by the Rush
Stereolab - Ping Pong
Goldfrapp - Black Cherry
Sufjan Stevens - Jacksonville
The White Stripes - Seven Nation Army
Hot Chip - Night and Day
Lucius - Hey, Doreen
Cate le Bon - I Can't Help You
St. Vincent - Strange Mercy
Father John Misty - I Love You, Honeybear
Heady Days & Bathtub Billiards
Wednesday 8th February, by Matthew Mills Team Laverne
We're off to Bristol with Beth Wright for our Memory Tape today. Days of low wages, high aspirations, roof-top parties and struggling through with friends. And music of course.
In 2007 I graduated from University and moved to Bristol for a job as a television runner that paid £10,000 a year! The pay may have been lousy but the people I met and opportunities to explore a city were so wonderful and worth every minute of the financial struggle.
I initially lived in some less-than-ideal flat shares so decided to seek a house in which I could cobble together my own motley crew. The chosen house was on Gloucester Street in Clifton Village. An extremely shabby four-story terraced house with a roof-top garden and a pool table in the basement bathroom (where you had to clamber in to the bath to take certain shots). The three original other housemates (four including me) were an eclectic bunch from different backgrounds and countries (one was Australian) and we each had our own mates staying for weekends in any nook and cranny you could find in the house. There were constant roof, kitchen and pool parties and the house soon became a haven for all our waifs and strays. We loved it that way.
Eventually two of the original four moved on, and me and Rob (the Aussie and at that point, my boyfriend) were looking for two new additions. The timing couldn't have been more perfect as my best friend from school, Hannah, was returning from a round-the world trip. And one of our Bristol waifs/strays, Maria, was looking for somewhere new to live too. The constant house party days may have reduced somewhat but we were a little family, eating together every evening, training for 1/2 marathons on The Downs together, going to gigs at Start the Bus and Thekla, and of course, listening to a LOT of music .
I have since lost touch with Rob (now back in Australia) but Hannah and Maria are still my closest friends. Our lives have changed dramatically since then and we have all gone through some challenging times. But there have also been many times for celebration and reflection on how lucky we are to be friends and to have had those Bristol years together. Hannah and I went to Maria's wedding last August and I even had the honour of performing the Humanist ceremony for Hannah and her gorgeous new hubby, Ollie, in December. After Bristol, we all relocated to London but I have been living in the Hebrides for the past 2 years so have only been able to see them on special occasions. Hannah and Ollie now live back in Bristol, and Maria and I are plotting our imminent moves back to the South West.
So as we embark on 2017, I would like to share some of the songs that I know will take us back to those heady days of love, fun and friendship and look forward to being reunited in the near future.
I love these girls with all my heart and want to (musically) thank them for being the most inspirational women in my life.
Those Heady Days Of Love, Fun And Friendship
Late of the Pier - The Bears Are Coming
Vampire Weekend - A-Punk
Does It Offend You Yeah - Dawn of The Dead
Foals - Cassius
Friendly Fires - Ex-Lover
Black Ghosts - Anyway you Choose to Give It
The Whip - Muzzle 1
The Presets - Are You The One
Cut Copy - Hearts on Fire
Pnau - Come Together
Midnight Juggernauts - Into The Galaxy
Empire of the Sun - We are the People
LCD Soundsystem - All My Friends
Touch Of Our Hands
Wednesday 1st February, by Matthew Mills Team Laverne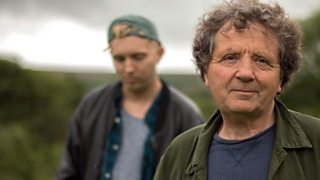 Raphael Doyle was first mentored by blues legend Alexis Korner, before forming the acoustic harmony trio Café Society with his friends Hereward Kaye and a certain Tom Robinson in 1973. There they were discovered by Ray Davies of The Kinks – who went on to produce their debut album, released in 1975. Having recently been diagnosed with Motor Neurone Disease he quickly began recording his final album Never Closer in collaboration with his son Louis Doyle (Slides, The Spare Room) and legendary Irish producer Gerry Diver – it's out later this year on Cooking Vinyl and was funded by PledgeMusic. We're privileged that Raphael has taken the time to send us this poignant Memory Tape.
About a year ago I began to find that I couldn't grip my plectrum. All my life since my early teens, picking up my guitar and a plectrum and singing songs has been an integral part of who and what I am. Now, with what's turned out to be the onset of Motor Neurone Disease, the plectrums lie about the place on mantelpieces and dressing tables, where ever I last put them down, sucking their teeth at me, and the guitar still leans against the wall, unplayed.
Over the years my kids, from infant to adult, have seen me picking up a guitar, singing a song, and there are some songs in particular that they know and would ask for.
When I first thought about making a mix tape for them I thought it would be those songs. And some of them are here. But as I got into it I realised that the pivotal moments of my life and my musical journey were not necessarily the ones they knew. The ones I've chosen instead are the ones that show something of the reason why music is so important to me - tracks that have affected me, triggered something, expanded horizons, wakened me up to the way that music can show some of the deep-moving, hidden currents under the surface of life. But also, just some tracks that I've loved. That's what I wanted to share with them.
Touch Of Our Hands
• THEM - It's All Over Now Baby Blue
• Nick Cave - God Is In The House (Later With Jools Vol 2)
• Nina Simone - Gin House Blues (Forbidden Fruit/My Baby Just Cares For Me)
• Small Faces - Tin Soldier
• Kinks - Where Have All The Good Times Gone
• Tom Robinson - Blood Brother (Live Solo In Ireland)
• The Band - King Harvest
• Robert Johnson - Come On In My Kitchen
• Paul Simon - I Do It For Your Love
• Peter Gabriel - In Your Eyes
• Rolling Stones - Lets Spend The Night Together
• Neil Young - The Needle And The Damage Done
• Elvis Costello - All This Useless Beauty
• Slides - Dead Letter Box
• Dylan - Hey Mr Tambourine Man
• Cafe Society - Sailor
• Kate Tempest - Theme From Becky (Everybody Down)
• Radiohead - House Of Cards (In Rainbows)
• David Bowie - 5 Years (Ziggy Stardust)
• Seamus Heaney - reading When All The Others Were Away At Mass
• Raphael Doyle - Touch Of Our Hands
Track By Track
I grew up in Northern Ireland. I went to school in Belfast. This was the time of the R&B boom of the early 60s when the Animals, the Pretty Things, the Stones were countering the pop explosion of the Beatles with rawness and edge. In Northern Ireland Them led by Van Morrison were our heroes. But when they took the Dylan song It's All Over Now Baby Blue by Them and attacked it with all the edge and venom Van Morrison brought - that thrilled me. My mother had died, there was a painful abrasive disconnect between me and my family, school, church. When Van spat out 'You must leave now. Take what you need, you think will last...' it reflected the reality I was living but couldn't express.
Growing up in a heavily religious environment, you may walk away from it but you never fully get it out from inside you. So over the years, after the initial tidal wave of rebellion and self-sufficiency came up short, I looked for help or explanations in various faith settings or approaches to spirituality. And that's an important part of my journey. But for me we each, individually, alone, are ultimately responsible for how our sense of spirituality impacts on our attitude towards the people around us. And religion can be dangerous because it can mean joining in with a predetermined package of values and positions. The song by God Is In The House by Nick Cave expresses very strongly how that kind of faith conformity can justify unkind attitudes. We need to remember that, whatever set of ideas is informing our understanding.
My kids grew up in religious settings too. I'm impressed and feel for the unpicking process they themselves have to go through. As a kid I used to listen to the radio, I'd be the first one up on a Saturday morning, sitting in the living room, turning on the big radio and waiting for the valves to warm up and then singing along to Frank Ifield-I Remember You-or Cliff Richard-Bachelor Boy. But a whole new world opened up for me when I started going to secondary school, meeting other kids, hearing about other things. And that's where we encountered the blues. I remember there was this boy called Henry Laverty and we'd go round to his house sometimes to listen to his records. He was older than me, and he was a protestant, but even then music was acting as a bridge.
We listened to Ray Charles and Sonny Boy Williamson. But the track that lodged in my mind, that sent shivers down me with a sense of encountering something unknown but important, was Gin House Blues by Nina Simone. That voice gripped me and suggested a strange idea that pain and shame could be meaningfully shared in music.
Another friend, Neil Gordon, had a little bedroom in the garden village and we'd shut the door and put on his collection of blues. The really important one, the one that was the foundation of so much else, was Robert Johnson King of the Delta blues singers. The song Come On In My Kitchen by Robert Johnson can just grip you. Somehow, it suggested a razor edge truth of personal experience among in amongst the most mundane of things.
But meanwhile, we were young and the world was exploding with the pop music excitement of the 60s. Me and my friend Paddy would save up our pocket money till we had six and thruppence, then debate for hours what record we should buy. Paddy was nuts about the kinks. We would walk along the promenade dodging the waves and singing Dead End Street or Where Have All The Good Times Gone by The Kinks. They became part of my DNA.
And then in a time when everything seemed pretty intense there was a group who had edge that convinced but with a real cheeky attitude. They were just about having carefree careless cocky fun but they played and sang real good. They were The Small Faces. I could've picked the big hit All Or Nothing, but the one that always stuck in my mind is Tin Soldier By The Small Faces with the great backing singing of Madelyn Bell.
When I got to England the first person I met around the same age as me, who became a friend, was Tom Robinson. Tom is my dearest friend. We started writing music together, we had groups together at the school for disturbed adolescents where we met, we had our first proper band, Cafe Society, in London together and made our first album together with Ray Davies of The Kinks producing. Tom and I never stopped being friends. He's always been important to me. And when I got my diagnosis of motor neurone disease last year, he was the first friend I spoke to. Tom has done lots of great music over the years but the one that always completely grabs me is this solo acoustic version of Blood Brother by Tom Robinson that he did at Whelans in Dublin, released on cooking vinyl.
When Tom and I were putting little groups together at Finchden Manor in Kent where we met, it was him on bass and vocals, me on drums and vocals and a friend Doug McKelvie on guitar. Our biggest influence at that time was The Band. Their first two or three albums were immense, and immensely influential. I've done The Shape I'm In on my new album - Never Closer, and in fact Tom helped me develop the approach to it. But thinking back to our group playing for hours in the hall at Finchden, The Band song that sticks in my mind most is King Harvest Is Surely Come by The Band. My daughter Nancy Jemima was named after their 'Jemima Surrender' - and she herself always asks me to sing Up On Cripple Creek, but King Harvest swings and bites. I'll leave them that one!
During those early years in Kent people were listening a lot to Simon and Garfunkel -albums like Wednesday Morning, 3 AM or Bookends - but what I was listening to most then was the Paul Simon Songbook, which was a solo album put out right at the beginning. Later on when Simon & Garfunkel split I immersed myself in the first three solo Paul Simon albums - the third of them Still Crazy after all these years, swallowed up about six months of my life. Brilliant songs, and it gets right to the gut about relationship problems. The song which is still almost too painful to listen to but exquisitely beautiful, is I DO IT FOR YOUR LOVE by PAUL SIMON.
I went to see him in Dublin last month and he was spot on. 75, and singing and playing with all the loveliness of touch and integrity of performance. He did a solo acoustic Sound Of Silence that was a grieving lament to his America in the light of the election. The place was spellbound.
Another album that ate up a chunk of my life and which also opened new musical vistas for me was SO by Peter Gabriel. I didn't listen to Genesis, I didn't notice much of Peter Gabriel's earlier albums, but SO was one of those moments that nails something. There was truth in it, saddled on brilliant musical innovation. Red Rain coming down - Mercy Street - Don't give up. My music career had failed. I was proving pretty useless at normal jobs! I'm having trouble being a decent husband and father. This album reflected so much of that. And the track In Your Eyes by Peter Gabriel spoke of the jumble of hope and confusion of that time.
Thinking back to when Paddy and I used to save our pocket money to buy a single, one of the first ones I got was Let's Spend The Night Together by The Rolling Stones.
Apart from being a great record it represented a defining moment for me: The growing disconnect between how I found meaning in the world, and the background I came from. I remember coming home from school one day thinking - I'm going to play my precious single - only to find someone had taken a nail and scored thick lines from the hole in the centre all the way to the outer rim and all the way round. It turned out it was my big brother acting to protect my moral development! And the purity of the house. He said to me - Well you still got the B-side. In fairness the B-side was pretty good. Ruby Tuesday as I recall. But my outrage stayed with me and has meant that - spend the night together - has been a private banner waver for me ever since. And I love the piano part.
When Tom and I formed Café Society in London with our old friend Hereward Kaye, it was before the punk NewWave explosion and we were a trio of singing song writers. Tom did a great line in harmonies so some people likened us to Crosby Stills and Nash. For me though the one of that group who was really worth listening to was Neil Young. As the years went by some of my early friends didn't make it through the minefields of drink and drug use. The Needle And The Damage Done by Neil Young rings true to me when I think of them. I remember working in a tool workshop in Teesside and hearing on the news that Paul Ackland - the son of actor Joss - had died in a squat of an overdose. We had been close, and he was a sweet, lost, over sensitive boy. This is for him. I'd want it on the list for gratitude and remembrance and cautious wisdom.
I first saw Elvis Castello playing at the Three Kings on North End Road in Fulham, where we were playing when we went electric, and where I later saw Tom with the early TRB, singing the Kinks song -set me free - over the heads of the audience at Ray Davies, trying to get out of his contract. Elvis Castello stood out right from the beginning and I have loved him through every stage of his career. Brilliant song writer, wonderful singer. The kids are used to me picking up the guitar and banging out Olivers Army or Alison, but the song I have chosen for this mixtape is All This Useless Beauty by Elvis Costello. Such brilliant musical intelligence, melodic creativity, passion singing and thoughtful observations. If I've been jealous of anybody in music, it's him.
When my boys grew up they picked up guitars too. I love seeing how their individuality, their own musical vocabulary, developed into unique voices. I became a roadie dad, driving them, helping hump equipment and mixing sound. My oldest son Jess was bass player with me in a blues band for a number of years. My youngest son Louis outstripped me easily as a guitarist, singer and songwriter and he makes great records as Slides and as The spare room. But it's a track from when they were playing together in Slides that I would choose Dead Letterbox by Slides because it brings all that back.
The song that I have sung all along, that the kids are used to seeing and hearing me do, but that I can't leave out is Mr Tambourine Man by Bob Dylan. I learned that song back in the 60s and every time I have sung it through my life I've gone on a journey. It never becomes stale. When I sing it, it's mine. But when I listen to Dylan singing I'm taken back to when I fell in love with his imagery, his alienation, his camouflaged honestly, his masked heart. I love a lot of artists, and I have been deeply frustrated with Dylan, but nonetheless- he is the man.
Making this new album-Never Closer - it was quite something to be back in the studio again with Tom and Hereward - reprising Café Society, and then singing together live back at the Troubadour in Earls Court where we had a residency all those years ago. The kids already know our cafe society music, but I couldn't not have one on the list. Sailor by Cafe Society is a song written by Hereward Kaye , my partner in crime, my dear friend -who is also my brother-in-law, so we can't get rid of each other even if we wanted to. This is one where Hereward and I share out the vocals and then Tom comes in to lead us in the harmonies for the choruses and it's from the first album, produced by Ray Davies of the Kinks.
I was living in Spain for much of the last 10 years and we didn't see as much of the kids as I would've liked to, but Louis tried to keep me abreast of what was happening in music. He brought me over a copy of in rainbows by Radiohead and I kept in the car, so whenever I'd be driving through the mountains of southern Spain, over to the Mediterranean coast or back to our beautiful Costa de la Luz I would have the windows open and Radiohead swirling around me. House Of Cards by Radiohead. All my life ever since the breakup of my early reality in Northern Ireland when I started running away from home, I've been periodically afflicted by restlessness. In the last few years I got into long-distance walking. I came back from Spain and walked the Pennine Way alone. I walked 1000 km through Spain on the old pilgrim Road to Santiago from Seville.
Every now and then my wife, Rose, would have to put up with me taking off again. A couple of years ago I was twiddling my thumbs by the pool in our lovely quiet hide away in Spain and it hit me again. So I packed a bag, got on the plane and came back to Leeds and got a job as a postman. I was too old for the hard work and it took its toll. But it was an immense experience, alone, slogging my guts out on the icy streets. One night I needed some music so I walked the 4 or 5 miles into Leeds Centre. Someone told me about the Brudenell club. When I got there there was somebody called Kate Tempest due on. I'd never heard of her, it was sold out, and I was knackered from the days deliveries and the walking in. I thought of leaving. But I hung on-and the Doorman got me a return and I went in. I was absolutely blown away. Kate Tempest was brilliant: eloquent, vehement, thoughtful but edgy. And brave. Some in the crowd thought that her radical positions meant it was alright to start yelling abuse about the Tories. She said - its radical empathy we need, radical empathy. It's not radical empathy unless it includes everybody. Brave to follow her convictions through. Brave to go against the peer pressure of your own followers. There's a good message for the kids. I've been a big fan ever since Theme From Becky by Kate Tempest. The one album I bought when I was a postman in Leeds was The Next Day by David Bowie. His music winds in and out of my life. When I first arrived in London I went to Hereward Kaye's flat and he had the Ziggy Stardust album.
That was the beginning of another musical journey. When I got married a couple of years later we set up home in Saltburn, the flat we've managed to come home to now, and the album we played again and again as we leaned out the window looking out at the bay, was Bowie's Hunky-Dory. But the track I would leave for the kids would be the one that marks a starting point Five Years by David Bowie.
When my mother died back in Northern Ireland I started writing poetry. I was trying to capture some things in words that took me years to begin to get close to but there was a poet there then who is already doing it. When I came across When All The Others Were Away At Mass By Seamus Heaney it just gripped me. I didn't bend over a pail of potatoes with my mother as he describes, but the description is exactly right, and the image of intermingled breath representing intimate closeness, Life encountered unequivocally, together, summed up in the phrase Never Closer. I made that the title for my new album because after all the journey, after all the falling short, after not being the dad I would have wished to have been for them, 'Never Closer' says what I want to say - and be - to my children now in this, my grace period, and enjoy the time that I have left with them.
Never Closer the album scans backwards and forwards over my life. So many songs on it I could leave for the kids, perhaps the poem - I Come From Ireland, or - We'll All Get Together again, would say the most. But, but, but, I love those kids, and I'm so grateful for our family. And that's all down to Rose, and her sticking with me probably against all sensible judgement. There was a night when it nearly didn't happen. I was hoping she'd come, but she didn't. Good sense made her hold back. And I wrote a song about it. The Touch Of Our Hands. The good news is kids, next day she changed her mind. Or you wouldn't be you...The Touch Of Our Hands by Raphael Doyle.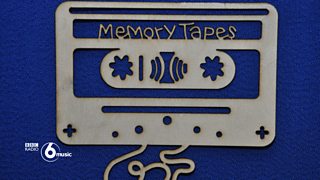 Did you ever make a mix tape for somebody? Did they ever make one for you? We've had mixtapes for friends and from loved ones, the soundtrack to breakups, starting bands, songs played in shops to self-help playlists. We want to hear your Memory Tape, simply email us with the track-listing and story behind it: lauren.6music@bbc.co.uk
First plays, latest new music online, emerging talent & new tunes from returning favourites.
The Desert Island Disco is your opportunity to create the perfect dance floor soundtrack. Send us 10-15 of your best party tracks, and check out what previous listeners have selected.