Main content
BBC micro:bit classroom activities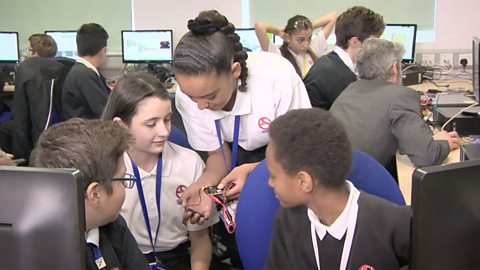 Three teachers share their experiences and insights using the micro:bit in the classroom.
The micro:bit is a great fit for your ICT class!
The micro:bit is fun to use both in and out of the classroom - designing code and building gadgets are great ways to build a better understanding of ICT and electronics as well as giving computational thinking skills a boost. There are over 200 micro:bit activities at your fingertips and many slot wonderfully into the Key Stage 3 curriculum.
Using micro:bits in the classroom can touch on the following Key Stage 3 ICT topics (and more!):