Main content
Could reading stories help you live longer?
Cosy up with a novel and you could give yourself a surprising wealth of health benefits. It can improve your stress levels, help with depression, strengthen your social skills and it could even help you live longer! What's more, many of these benefits appear to be specifically linked to reading stories, novels and narrative fiction – not newspapers or magazines.
In Just One Thing, Dr Michael Mosley delves into the benefits of reading for pleasure, and reveals why reading stories is so important.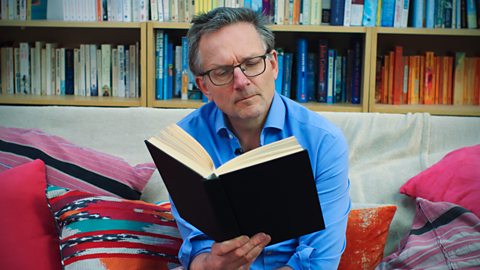 Dr Michael Mosley investigates the benefits of enjoying a novel.
The ultimate stress reliever
Some people adore reading as a pastime and couldn't go without it! Others find reading a tedious chore and prefer other types of activities. But could everyone do with a bit of reading?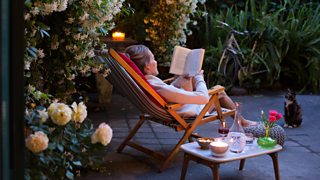 Reading is the best way to lower stress, research claims. A huge international survey called the Rest Test, found that reading was the best way to find respite from the pressures of modern life, beating other relaxing activities such as being in a natural environment, being on your own, listening to music and doing nothing in particular.
Find out more: The ten most restful activities
Professor Raymond Mar from York University, Canada, believes reading could help relieve stress and anxiety by helping focus your attention outwards and away from yourself. "It can be a relatively calming, almost meditative experience," says Professor Mar on Just One Thing.
Reading on your own or as part of a group has become a valuable resource for many people with symptoms of depression. Some studies suggest that it could even have a lasting impact on mental health, with the potential to reduce symptoms for up to three years.
A workout for your brain
By reading a novel you can activate large swathes of your brain beyond those that you would expect for processing language.
Words like "lavender", "cinnamon" and "soap", for example, have been shown to elicit a response from areas devoted to dealing with smells. Other studies have found that reading a passage could activate other sensory parts of the brain. Astonishingly, these effects appear to linger for a few days afterwards, suggesting reading could help create new neural pathways in your brain.
Recent research has also suggested that this type of brain activation could help you embody other people's experiences. Professor Raymond Mar's own research has found that reading stories can activate the same network of brain areas that you use to navigate interactions with others and understand their motives, suggesting a link between reading and social skills.
Read the room
It's fascinating to think that reading – even as a solitary activity – could strengthen social bonds and improve interactions, and indeed several studies have reported that individuals who frequently read appear to be better able to understand other people, empathise with them and see the world from their perspective. "People who have more lifelong exposure to narrative fiction do better at inferring what other people are thinking and feeling," Prof Mar explains.
Leisure reading was found to extend life regardless of gender, wealth, education, or health!
And it's not just that reading can act as a valuable social practice ground for your brain. Stories can be a powerful tool to learn more about the world, especially certain parts of the world that you might not have direct access to.
And it can be a valuable experience no matter your age.
Read for a longer life!
Studies have linked reading in later life with improvements in cognitive function. One study found that just 30 minutes a day was beneficial in terms of survival – leisure reading was found to extend life regardless of gender, wealth, education, or health!
What's fascinating is that this increase in longevity wasn't observed to the same degree for people who read newspapers, magazines, or other types of expository nonfiction. It was reading stories that appeared to bring a unique benefit.
Does it matter what I read?
In terms of the types of books, it really doesn't have to be the classics. "You don't want to feel like you're forcing yourself to do something like some sort of arduous homework," says Prof Mar, "As long as what you're reading engages you, interests you and is about people, then it's likely to have all these kinds of potential benefits." Enjoyment is key.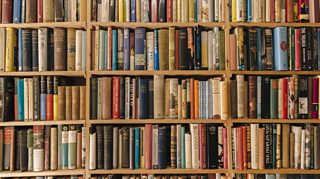 Reading something you enjoy will help form relationships with characters; these are called "parasocial" relationships. "Characters in our favourite books can seem quite real to us and quite close and dear to us," Prof Mar says. He goes on to explain that creating these social bonds with characters could be an important part of the benefits.
So why not dig into your favourite book about killer zombies versus vampires, or the dewy romance novel and reap the benefits on your brain function, social skills, and longevity?
The important thing is to cultivate it into a habit that you enjoy and keep coming back to. When you read, read for enjoyment – and don't worry if it doesn't happen straight away. As Prof Mar stresses, "it's a hobby that you develop."
To hear more on the benefits of pleasure reading and the fascinating field of research behind it, listen to Michael Mosley's podcast Just One Thing on BBC Radio 4 and BBC Sounds.