Main content
The Maverick Mountaineer
About the Book
In the spring of 1901 a teenager stood on top of a hill, gazed out in wonderment at the Australian landscape and decided he wanted to be a mountaineer. Two decades later, the same man stood in a blizzard beneath the summit of Mount Everest, within sight of his goal to be the first to stand on the roof of the world.
George Finch was at the highest point ever reached by a human being and only his decision to save the life of his stricken companion stopped him from reaching the summit.
Finch was a rebel of the first order, a man who dared to challenge the British establishment who disliked his independence, background, long hair and lack of Oxbridge education. Despite this, he not only became one of the world's greatest alpinists, but pioneered the use of artificial oxygen that enabled Everest to finally be conquered, 30 years after his own attempt.
Acclaimed biographer Robert Wainwright restores George Finch to his rightful place in history with this remarkable tribute to one of the twentieth century's most eccentric anti-heroes.
About the Author
Robert Wainwright has worked as a journalist for thirty years and is the author of ten books, including most recently Sheila: The Australian Ingenue Who Bewitched British Society.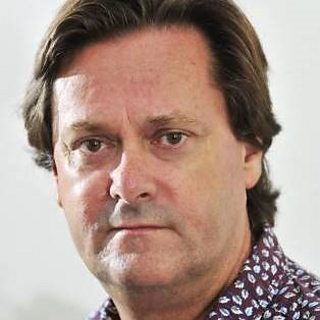 Q & A
When I write, I like to...
...I often like to listen to music. It makes me relax and write without inhibition even if it needs tidying later.
One thing that people don't know about me is...
...that I dabble in poetry
The book that inspired me to write is...
..."In Cold Blood" by Truman Capote. Even though it blurs the line between fiction and non-fiction, it showed me that it was possible to tell a true story in a novelistic fashion.
My specialty dish in the kitchen is...
...seafood pasta. My daughter loves it. I'm also a dab hand on the BBQ
My current view is of...
...the back garden, sadly a bit muddy and down trodden in winter but even so, a lovely place to gaze while writing.
One of my favourite authors is...
...Tim Winton because he and I grew up in the West Australia country. He also writes exquisitely about water.
The thing I love most about words is...
...their power to guide opinion, spark imagination and inspire change.