Main content
Today Puzzle #623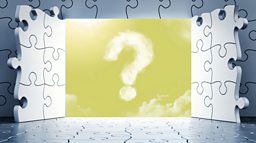 Puzzle No. 623– Monday 2 December
The result of the 2017 election in the Dunny-on-the-Wold constituency was 28,000 votes for the Dog Party and 22,000 votes for the Cat Party. What percentage swing does the Cat Party need to take the seat?
Today's #PuzzleForToday has been set by Peter Barnes, senior journalist from the Political Research Unit at the BBC
Click here for the answer


More fiendish brain-teasers and quizzes on BBC Radio...