Main content
9 celebs who are super public about their relationships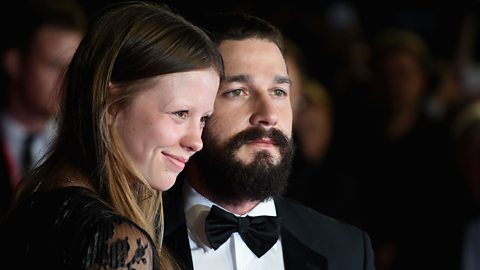 Shia's wedding to Mia Goth accidentally might have been watched by loads of people.
Our worst fear is to be on camera being all awkward and that. Just imagine those massive life moments like your first kiss or worst date being out there for the world to see. Die.
So when we heard Grimmy talking about how actor Shia LaBeouf had his wedding streamed to the world without his knowledge we REALLY felt for him.
But not all our face celebs are quite as shy and awks as us. Here are some that are SUPER public when they're in luuuurve...
1. Kim Kardashian and Kanye West
Kimmy K has made Kanye a pretty open person when it comes to declaring his love in public. She's always loved to have a cheeky PDA with her boyfriends and documents her life with Kanye, gushing about him, all over Insta.
2. Tanya Burr and Jim Chapman...
We'd expect YouTubers to be public about their lives, it's kinda their vlogging way after all. But Tanya and Jim are royalty when it comes to declaring their love for each other. Whether in interviews, vlogs or social media, the pair couldn't be more smitten.
N'aaaawwww.
Are you totally gaga about your boyf or girlf? Think it could be love? Check out the tell-tale signs of being in love here, plus advice on sharing your feelings...
3. Taylor Swift...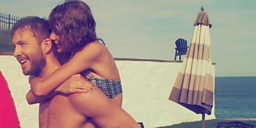 Credit: Instagram/taylorswift
Taylor is famous for her love life. And being a mega great pop star. But her love life is kinda a huge part of that as a ton of her songs are about dudes.
Even though she may not publicly speak about them a lot, there's always a flurry of pictures as she shows off her new men, from Harry Styles to Tom Hiddleston. And a relationship with Calvin Harris that we all lived through Instagram.
4. Kylie Jenner and Tyga...
We ALWAYS know if King Kylie and Tyga are on or off from social media. This pair love a couple selfie, usually via a huge mirror, to keep us in the loop re how in love they are. Cheers guys.
Actress Bella Thorne is totally open about her relationships, documenting them on Instagram and Snapchat. Probs so we can get total envy and wish we were as in love as her and Gregg Sulkin and then her and Tyler Posey.
We want to date Teen Wolf. Not fair.
Unrequited love, or a crush, is when you have feelings for someone who doesn't feel the same way or doesn't know how you feel. And it usually hurts!
6. Gigi Hadid and Zayn Malik...
Whether it's looking totes loved up and sweet on a red-carpet or ridiculously cool on date night, these two make their love for each other known with a load of couple snaps and declarations of love on Twitter.
Eugh, we are so alone.
7. Rob Kardashian and Blac Chyna...
What's more public than having your own show about being a couple? Literally nothing. Rob Kardashian and fiancee Blac Chyna make like his sisters and put it all on camera.
God bless them.
8. Justin Bieber...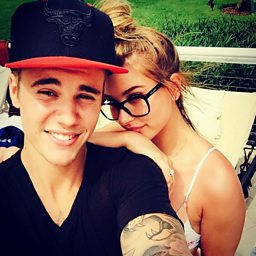 Credit: Instagram/justinbieber
After his mega famous relationship with Selena Gomez had it's very public ups and downs, you'd think JB would try and keep his lady loves on the DL. But we always seem to find out about them whether from naked skinny dipping pics or casual Insta posts.
Classic Biebs.
After coming out, Tom Daley has been very open about his relationship with fiance Justin Lance Black. He pops up in vlogs and super loved-up social media posts.
Goals.
If you're thinking of 'coming out' about your sexuality, it can be a daunting prospect when you're unsure how people will respond.