Main content
Identity Fraud
A National Identity Fraud Prevention Week study has revealed that more than 59,000 criminal acts of impersonation were recorded in the first nine months of 2009 - a 36% increase from the same period in 2008.
Asst Chief Constable Peter Lowton, lead officer on identity crime for the Assocation of Chief Police Officers, explains how you can protect yourself from becoming a victim of identity fraud.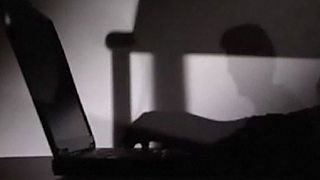 What is identity fraud?
Put simply identity fraud means criminals using your personal information for monetary gain. However, it can extend to opening bank accounts in your name, redirecting your post to another address or even securing a passport using your personal details.
"Without a doubt identity fraud is one of the key enablers of crime today," warns Peter Lowton, assistant chief constable at Essex Police HQ. Unfortunately it's getting easier. "If you can use a computer, if you can use the internet... a printer and a scanner, you can take over some else's identity," says Tom Ilube, from internet security company, Garlik.
Why is it the fastest growing crime in the UK?
One reason may be because many of us ignore advice. The National Fraud Prevention week study also found that:
•44% of Britons still don't shred documents containing sensitive information before placing them in the bin.
•Only 54% of UK residents routinely check financial statements.
•79% of household waste contains at least one or more items that could assist fraudsters in stealing an identity.
What can you do to protect yourself?
Shred documents: Bank statements, utility bills, application forms, chequebook stubs, card receipts and letters can all give away information you'd rather keep to yourself.
Be alert on the phone: If you recieve a call from someone requesting personal information - it is always best to take a name and number and call the organisation they say they're calling from, to check before calling back. Watch how easily mock fraudsters, Paul and Alexis from The Real Hustle were able to get personal information from people over the phone.
Be alert online: Phishing – where fraudsters masquerade as a trustworthy company and email you asking for sensitive information such as usernames, passwords and credit card details - is a growing problem. The head of the FBI, Robert Mueller, almost fell for a phishing attack recently and has been banned by his wife from banking online as a result. Best practice is treat your email address a bit like your home address and keep it as private as possible.
Setting 'strong' passwords that include letters and numbers could keep your online activity safe - 20,000 Yahoo, AOL and Hotmail passwords were recently scooped up by hackers only to find the most popular password was 123456.
Monitor your credit report: This means you'll know about any unauthorised or suspicious activity such as new accounts opened in your name or companies doing credit searches on you.
Forward mail: Have your post forwarded for at least six months when you move house otherwise who knows what kind of sensitive information will be dropping on your old doormat?
What can you do if you realise your identity may have been stolen?
This advice was introduced by the Home Office in 2007 following discussion with the Association of Chief Police Officers and the financial sector. They want to reduce the level of bureaucracy involved in fraud recording and streamline the reporting and initial investigation of such frauds.
1. Contact your creditors: Get in touch with creditors with whom you have an account (eg banks, credit card companies, store cards, phone & utility companies) even if they have not been affected so they can monitor your accounts. Your bank, for example, is now responsible for undertaking further verification and investigation and where appropriate will report it to the police for investigation following a change in reporting procedures.
2. Contact a credit reference agency: Callcredit, Equifax or Experian provide suggested steps to resolve the situation and prevent it happening again.
3. Contact the UK's fraud prevention service - CIFAS: If you think you've been a victim of identity theft you should consider subscribing to the CIFAS Protective Registration Service. A notice will be placed on your credit file indicating that your name and address may be used to perpetrate identity fraud.
Being a victim of identity theft can cost you valuable time and money. A few simple steps such as shredding documents and keeping a close eye on personal details can avoid you having to retrieve thousands of pounds from your bank, being kept on hold while you cancel and order new cards.