Main content
Scotland's Black History
A revised repeat of the ground-breaking 6 part series from 2003 with new material included in the introductions, plus a new seventh programme which covers recent research into the subject in every part of Scotland.
In a major 6 part series for Radio Scotland Billy Kay explores Scotland's Black History - Scotland's contacts with Africa and people of African origin from Roman times through to the present day. We will hear of the substantial Scottish involvement in the slave trade, and our ownership of sugar plantations in the West Indies, described by Professor Tom Devine as among the most brutal in the Empire. Professor David Hancock of the University of Michigan tells the story of Bance Island, one of the most successful slave stations in West Africa and run by a Scottish conglomerate based in London, Grant Oswald and Company. The fortunes made there built the Oswald mansion of Auchincruive in Ayrshire…but we will hear how slave tainted money maintained many of the great houses we now visit…Paxton House in Berwickshire owned by the Hume Robertson family and Inveresk Lodge now owned by the National Trust for Scotland. Goeff Palmer, a Jamaican professor at Heriot Watt University, describes the uncanny similarity in the lay out of Jamaican sugar plantations and the estate surrounding Inveresk, bought by the Wedderburns when they came back from Jamaica. Writer James Robertson tells the story of the hero of his novel Joseph Knight who took his Wedderburn master to court and won his freedom in a ground breaking case in the 1770's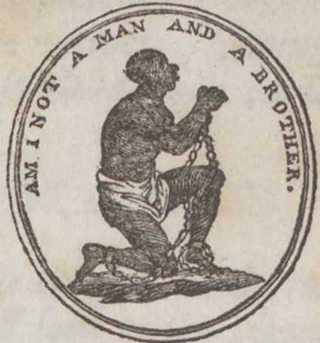 We will also celebrate a positive Scottish contribution to Africa, where in the wake of David Livingstone, Presbyterian missionaries established medical and educational institutions in Malawi. These had a profound effect and were the cradle of the African intellectual elite which eventually gained independence for Malawi, and influenced neighbouring lands such as Zambia. Kay visits Livingstonia, Blantyre and Ekwendeni and takes part in religious ceremonies which are a fusion of African and Scottish culture e.g. we hear the 100th Psalm sung in the Tumbuka language. The Ayrshire lawyer Colin Cameron was a government minister in the first independant Malawi government …he tells the story of how he helped Nelson Mandela's right hand man Oliver Tambo avoid Robben Island and gain his freedom to lead the ANC in exile.
The cancer of racism in contemporary Scotland is also confronted and graphically described by writer Kukomo Rocks and Ghanain, Cecilia Boccorh. Children spitting, name calling, being shadowed by store security guards, violence….these are part and parcel of the black experience in today's Scotland. The historian Angus Calder questions whether the demonisation of asylum seekers is the expression of a racist ideology which goes back to the horrors of the slave trade and the superior attitude of Imperialists.
The depth of Scotland's Black History will surprise you…the first person to be arrested for wearing Highland dress after Culloden was a black man, the first black radicals in London were black Scots, a black teacher run a school in a remote Borders parish with the support of the community while the Kirk's own school failed, the court of James 1V had a coterie of black entertainers…Paisley had a popular black weaver who published an autobiography….all of these people have descendants who are now white. Many of us have black ancestors and we will speak to one white Scot whose great grandfather was a Xhosa presbyterian missionary.
Among those also taking part: Prof John Cairns, Dr Alex Murdoch, Iain Whyte, Rev Andrew Ross, Polly Rewt, Mark Duffill, Francis Udom - great great grandson of Mary Slessor, and Espeth Elder a missionary on the Gold Coast, born in 1903.
Details about the new Programme 7 of the series to be broadcast on November 16 at 13.32
IT WISNAE US
The title is taken from a recent book by Dr Stephen Mullen of Glasgow University, and refers to the denial and deflection many people react with when confronted with uncomfortable and brutal aspects of their history. Well, here Billy Kay concudes the programme by confirming that it wis us, and that we have to be at one with that history to move forward as a modern inclusive, egalitarian nation in the 21st century.
Since the original series was broadcast in 2003, much new research has been done on this expanding subject, which has now entered the consciousness of Scotland in a much more profound and relevant way.
The new programme will look at initiatives like Flag Up Scotland/Jamaica with its chair Graham Campbell. He links the stories of the saltires in both countries and the need for Scotland to recognise and perhaps make reparation for its profound slave history in the Carribean.
It will examine ititiatives in places from Montrose to the Gaidhealtachd to recover
their hidden history. Lisa Simmons describes slaving voyages which originated in Montrose, and reveals connections between estates in Angus to plantations in Jamaica where slaves and their bairns were given names such as Dundee, Angus and Aberdeen.
Sheila Kidd of Glasgow University's describes the extensive use of Gaelic as a means of social advancement in Jamaica and the huge proportion of subscriptions an important Gaelic dictionary received from Gaels making their wealth in the slave plantations. The Highland Society of Scotland's 2 volume dictionary was published in 1828, and of the 400 or so subscribers, 243 of them came from Jamaica! So with 60% of the subscriptions coming from there, Sheila concluded. "This dictionary was published on the back of slave labour."
Dr S Karly Kehoe also explores the Highland connection in the 19th century, and explains how slave tainted money supported major new institutions such as the Royal Northern Infirmary and the Royal Academies in Tain and Fortrose. Karly also reads letters between the slave-owning Baillie brothers of Dunain which refer to the endemic sexual exploitation of black women. This material is from an excellent recent educational publication Landscapes & Lifescapes The Highlands Connections to Slavery.
We will hear how artists like Graham Fagen have confronted our history of slavery in exhibitions at the Venice Biennale and Hospitalfield House in Arbroath. Video and Audio of Burns' song The Virginia Slave's Lament was central to the show, arranged and composed by Sally Beamish. played by the Scottish ensemble and sung by Reggae artist Ghetto Priest. The words and music make a powerful fusion and a poignant statement.
At a day event in Hospitalfield House, Billy talks to Laura Simpson about the show and to cultural and social historians like Dr Michael Morris of Liverpool John Moores University and Karen Salt of Aberdeen University and asks how this history fits into the cultural awakening of post Referendum Scotland. They also quote from a
powerful account of a slave voyage by Thomas Smith, a sailor from Arbroath and Karen describes the conflicted reaction of people to the violence of slave history.
Finally, there is a positive Scottish contribution to Jamaica which we can all celebrate with pride when John McGhie tells us how his father, the Reverend William McGhie came to design the flag of a proud and independent Jamaica and based it on his beloved Scottish saltire.