Main content
Meet the team
Find out more about the fantastic cast of presenters who will be working on Big Blue Live.
Steve Backshall
Specialist skills:
Steve is our expert tracker. He's spent more time in the wild trying to find rare animals than almost any naturalist. He'll be scouring the coast of California to find some of Earth's largest, yet most elusive animals.
Background:
Steve's work has taken him all over the world, getting up close and personal to an extraordinary range of animals. He is well known for the hit series Deadly 60, Lost Land Expeditions and Nature's Greatest Dancers, not to mention his recent appearance on Strictly Come Dancing.
You may not know...
Steve is a keen endurance runner, kayaker and holds a black belt in martial arts.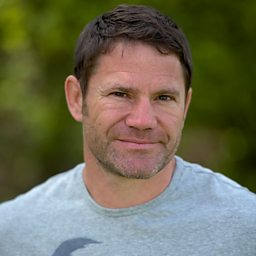 Steve Backshall
Matt Baker
Specialist skills:
Matt has always been a man of the countryside having been brought up up in the Durham Dales surrounded by animals. As one of the best-loved and versatile British radio and television presenters, he will be bringing you the latest news and updates from around Monterey Bay.
Background:
Since growing up on a sheep farm, Matt has fronted countless animal programmes and spent seven and half years presenting Blue Peter. He is now best known for hosting The One Show and Countryfile and has won several awards including two BAFTAs. Matt was also runner-up on Strictly Come Dancing back in 2010.
You may not know...
As a boy, Matt was a British gymnastic and sports acrobatics champion. He has also won a hang-gliding world record.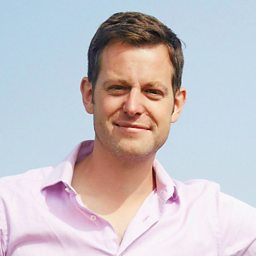 Matt Baker
Liz Bonnin
Specialist skills:
Liz is a renowned science broadcaster. She'll be in her element diving in with the foremost ocean researchers in the world, at new frontiers of ocean science. She'll be revealing what makes Monterey so special, and how our seas are changing.
Background:
Liz is a biochemistry graduate and in 2008 she completed a Masters in 'Wild Animal Biology and Conservation' with the Zoological Society of London and Royal Veterinary College. One of her main interests during her studies was animal behaviour and she has since presented a wide range of programmes including BBC's Bang Goes the Theory, Operation Snow Tiger and Super Smart Animals.
You may not know...
While studying for her MSc she investigated the diet of tigers – which involved studying lots of scats… or tiger poo!
You can follow Liz on Twitter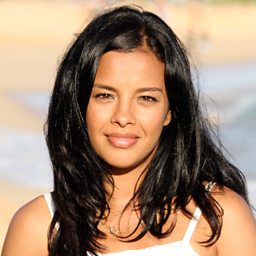 Liz Bonnin
Hugh Fearnley-Whittingstall
Specialist skills:
Hugh is one of the UK's greatest champions for healthy seas. His career has taken him around the world to witness first hand the challenges for marine life. He'll be meeting some people looking to change all of that, and revealing how Monterey Bay has bounced back.
Background:
Hugh is a multi award-winning broadcaster well known for his River Cottage series and books. He has also presented a number of influential campaign programmes, most notably Hugh's Fish Fight.
You may not know...
Hugh's work on the Fish Fight campaign was so successful it brought about a change in European fishery law.
Hugh Fearnley-Whittingstall