Main content
10 must-read second novels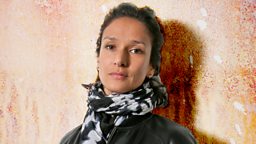 Indira Varma reads Arundhati Roy's The Ministry of Utmost Happiness
Joseph Andrews – Henry Fielding (1742)
One of the earliest novels written in English and one of the most significant, the tale of chaste footman Joseph Andrews and his slightly more adventurous parson friend Mr Abraham Abrams, is a satirical study of moral self-control in the face of feminine seduction. It's also an absorbing account of their adventures on the road. This followed Fielding's first novel "Shamela" and was based on a style introduced by the Spanish author Cervantes, whose novel "Don Quixote" was acknowledged as a big influence.
Oliver Twist – Charles Dickens (1838)
Dickens's early novels were published in instalments, and after the success of his first venture, "The Pickwick Papers", he began writing the initial parts of "Oliver Twist".
It's peppered with some of his most enduring characters – the cheeky, charismatic street urchin Artful Dodger, the unsavoury rogue Fagin, the murderer Bill Sykes, and the brave but ultimately doomed Nancy.
It contains all the themes Dickens was attempting to highlight in Victorian London – child labour, the workhouse, street gangs, and the shady criminal underworld – all of which impact and exploit his protagonist, the innocent and gullible Oliver Twist himself.
A fabulous tale, this is one of Dickens's most prodigious works.
Madame Bovary – Gustave Flaubert (1856)
After completing a novella entitled "November" in 1842, the French author Flaubert went on to write his greatest work, the masterpiece of realist fiction, "Madame Bovary", first published in 1856.
The story observes the life of Emma Bovary – a bored, restless housewife – and the effect of her infidelities and debt on her marriage.
The story, considered scandalous at the time, led to a prosecution case against Flaubert for obscenity (of which he was acquitted).
Most critics since its publication heap praise on the perfectly symmetrical plot, and the fluidity of the language.
The brutally honest depiction of the emptiness of bourgeois life still resonates and shocks today, as much as it did back then.
Who is Arundhati Roy?
Arundhati Roy is the author of "The God of Small Things", which won the Man Booker Prize for Fiction in 1997.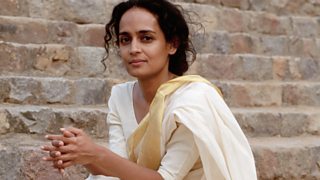 Her new, long-awaited book takes us on a mesmerising journey from Old Delhi to Kashmir and back, with a cast of vivid characters.
This second novel has been 20 years in the making, and has been adapted for Radio 4's Book at Bedtime.
It's read by Indira Varma and Emilio Doorgasingh.
Listen to The Ministry of Utmost Happiness on the BBC Radio 4 website and download them free via the BBC iPlayer Radio app for a limited time.
The Magus – John Fowles (1965)
This was actually the first novel John Fowles penned but was published after the success of his debut with "The Collector".
The story of Nicholas Urfe, a young graduate who begins a teaching job on a quiet Greek Island, is a delicious and involved psychological drama which begins to work its unsettling menace when the central character becomes friends with the island's secretive recluse, Maurice Conchis.
The complex web or "god-game" constructed around Urfe by Conchis is fascinating, but ultimately fails to provide any meaningful answers either for Urfe or the reader.
This has proved unsatisfying for some critics, but in our opinion adds even greater mystique and complexity to the whole brilliant, spellbinding charade.
Pride And Prejudice – Jane Austen (1813)
Arguably Jane Austen's most famous novel, "Pride and Prejudice" is at once a suspenseful and dramatic love story between the main characters, Elizabeth Bennet and Mr Darcy, as well as a delightful and amusing comedy of manners. A testament to Austen's youthful and astute observations, it savages the moral and social conventions of the time without ever managing to offend.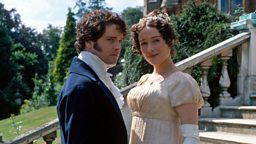 Jennifer Ehle as Elizabeth Bennet and Colin Firth as Mr Darcy in the 1995 BBC television adaptation of Pride and Prejudice.
Jane Eyre – Charlotte Brontë (1847)
If "Pride and Prejudice" is the pinnacle of Romantic Comedy, then "Jane Eyre" can certainly be nominated for the coveted title of Greatest Love Story Ever Written. It was actually Charlotte Brontë's second novel, but the first to be published, her earlier effort being "The Professor" which did not appear in print until much later.
One of the most passionate novels of all time, it was regarded as revolutionary on its publication due to its heroine's conscious awakening, her thoughts and feelings becoming the focus of the narrative.
Jane is morally conservative, but the book deals with more radical notions including sexuality, religion and proto-feminism due to the nature of her fierce spiritual outlook, which is consistently at its core, driving the novel's questioning and searching tone.
Finding love and attaining happiness with the Byronic Mr Rochester is the crux of the tale, and there is a fair amount of hand- wringing heartbreak along the way.
One Hundred Years Of Solitude – Gabriel Garcia Márquez (1967)
It is said that only the Bible has sold more copies in Spanish than the works of Gabriel Garcia Márquez.
The all-encompassing breadth and scope of "One Hundred Years Of Solitude" demonstrates why a tale spanning several generations of the Buendia family and their mythical city, Macondo, is a literary saga of epic proportions.
It tackles all the themes of great literature: love, war, materialism, life, death and the quest for truth, yet remains cohesive. Described as "magic realism", the author's easy style displays how wonderfully skilled he is as a storyteller.
Ulysses – James Joyce (1922)
Joyce's sprawling account of a day in Dublin from the very original perspective of its two central characters, Leopold Bloom and Stephen Dedalus, is a tour-de-force of imagination and language.
It is THE modernist novel: a raw stream-of-consciousness interspersed with amusing episodes and colourful dialogue. At times grotesque, at times unintelligible, "Ulysses" is a work of genius and totally deserving of its place in the literary canon.
Originally banned in the UK, the book also had obscenity lawsuits brought against it in the USA, but was still published as planned in its completed version in Paris, on Joyce's 40th birthday, 2 February 1922.
The Little Friend – Donna Tartt (2002)
Fans of Donna Tartt's stunning debut "The Secret History" had to wait a full decade for her second offering: "The Little Friend".
The novel revolves around Harriet, a young girl in America's Deep South, who sets out to solve the murder of her nine-year-old brother, 12 years previously.
Her quirky traits and child's perception of events are offset by the unsettling nature of her family, and a range of unsavoury characters whom she encounters on her quest to uncover the murderer.
It's almost a children's odyssey, but infected with a dark, brooding evil that permeates every page and adds foreboding and tension in equal measure. The characterisation is superb and Tartt's grip on the narrative unflinching.
Fahrenheit 451 – Ray Bradbury (1953)
Bradbury's novel of a dystopian future was originally named "The Fireman", but he changed the title to "Fahrenheit 451" (the title is supposed to refer to the temperature at which paper burns) after reworking it into a longer version.
The central character of Montag is employed as a fireman to burn the possessions of anyone caught with books, but as the novel progresses, he is eventually subverted by the ideas and knowledge they possess.
Bradbury claimed it was written because of his own fears, during the McCarthy era, that book-burning could happen in the USA. If you loved Orwell's "Nineteen Eighty-Four" and Huxley's "Brave New World", then do not miss out on reading this.
More from BBC Radio 4
In Arundhati Roy's novel, Aftab finds a place to belong in the House of Dreams.

Stephen James-Yeoman looks at notable revolving door appearances in literature.

An exclusive preview of the Man Booker prize-winner Arundhati Roy's second book.