Main content
Telling the Radio 2 story in art
Contemporary dance choreographer Thomas Small has been named as BBC Radio 2's first ever Artist in Residence.
Dundee-based Thomas will now get a golden pass to attend BBC Radio 2 events for a year, whether that's Cambridge Folk Festival, Proms in the Park or Friday Night is Music Night. In return, the station will ask him to create a minimum of four artistic responses across the year.
Thomas will be awarded a £15,000 bursary provided by The Space who will separately cover all materials and expenses up to a maximum budget of £20,000. The artist's work will be showcased on BBC Arts Online, Radio 2 website and The Space website, and he will also have the opportunity to be mentored by a leading figure in the world of Arts.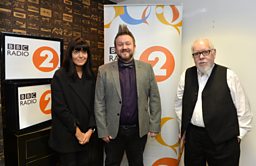 BBC Radio 2's Artist in Residence Thomas Small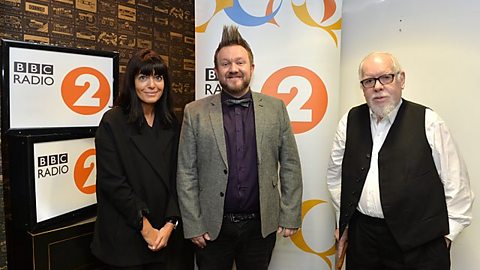 Choreographer Tommy Small talks to Chris about being the inaugural Artist in Residence
Meet the new Artist in Residence
A Graduate of London Contemporary Dance School, Thomas Small is an award-winning choreographer based in Dundee and a Creative Scotland Fellow on the Clore Leadership Programme 2013-15.
He has received four star reviews and award nominations for acclaimed work, 'Within This Dust'. Thomas was appointed Choreographer in Residence at Scottish School of Contemporary Dance - The Space in Dundee in 2008, and appointed Artist in Residence at The Byre Theatre, St Andrews in 2006.
Thomas was commissioned to choreograph Struileag as part of the Glasgow 2014 Cultural Commission. He developed a year-long, major dance participatory project to get boys and young men dancing in Scotland, featuring a touring production for five professional male dancers.
One idea that Tommy pitched in his interview was based around Carfest - the Chris Evans family Festival held annually in aid of Children in Need. His idea was to create an immersive artistic response called The Drive which will take place in a modified car - inspired by Homer's epic poem 'The Odyssey' - and will explore journeys, obstacles and reaching destinations.
He told Radio 2 DJ Chris Evans that the idea was inspired by squabbling family car trips from his youth.
"We'd have all been in the car on our annual pilgrimage to Blackpool every year and I thought 'wouldn't it be fun to arrive at something like CarFest in a car and explore this idea of a family feud and to look at the characters bursting out of the car to meet everyone and to look at dancers dancing in and around the car and even with the car itself," he said.
And he said his obsession with Smokey and the Bandit would lead him to choose a car suitable for actor Burt Reynolds.
The work will be a blend of highly physical, athletic dance mixed with emotive, beautiful and visually arresting moments.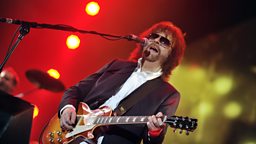 Jeff Lynne and ELO perform at Radio 2 Live in Hyde Park 2014
He said: "I'm absolutely delighted and honoured to be appointed the first BBC Radio 2 Artist in Residence. Following a knee jerk, lip tremble and a small wobble, I'm completely over the moon! This is an unrivalled opportunity to push my artistic practice forward with the support and guidance of a high profile mentor. I've got some exciting projects planned to respond to the fantastic programme of Radio 2 events and I cannot wait to get stuck in."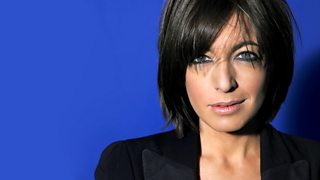 Claudia Winkleman announced the name of the inaugural Artist in Residence on her show
There were 750 applications from a whole myriad of different disciplines. Artists working in any medium – from poets to sculptors, painters to sound and/or multi-media artists – were invited to enter and there had to be a digital aspect to the presentation of their work.
The search was open to professional artists – someone who derives half their income from creative endeavour. The judges looked for passion and knowledge of Radio 2's output; suitability of the work for a mainstream audience; evidence of digital opportunities around the presentation of the work and the ability to produce four works within the proposed budget.
The work was judged by a panel, including one of the UK's most iconic artists Sir Peter Blake, Radio 2 Arts Show presenter Claudia Winkleman, Radio 2 controller Bob Shennan and Anthony Lilley, interim CEO and Creative Director of The Space.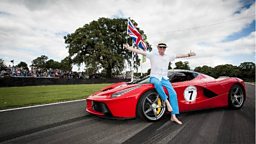 Chris Evans at Car Fest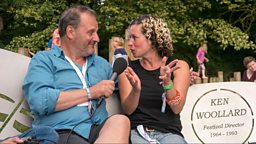 The Cambridge Folk Festival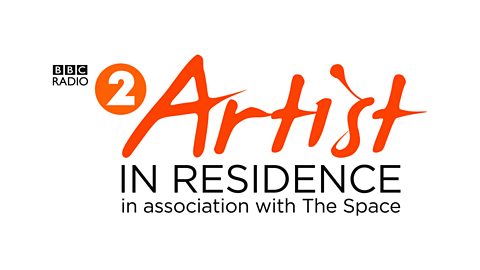 Claudia Winkleman speaks to the recipient, chosen from over 700 applications.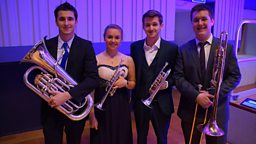 Radio 2 Young Brass Award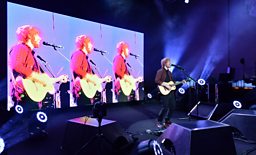 Radio 2 in Concert: Ed Sheeran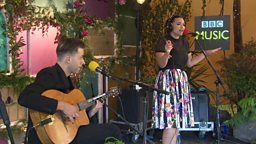 BBC Radio 2 at Glastonbury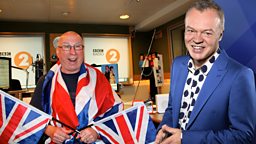 BBC Radio 2 Eurovision