Main content
A Brief History of Black Classical Music
To mark Black History Month – as well as the Chineke! Orchestra's Black Legacies concert, available on BBC Sounds – we explore the profound contribution black composers are making to classical music
'Growing up I thought of a composer as a dead, white male – and just accepted that as fact.' British composer Eleanor Alberga's remark is typical of many who came of age during the 1970s. Even today there are many who struggle to think of a composer in anything other than the terms she describes. And yet, as Alberga explains in her recent BBC Radio 3 documentary A History of Black Classical Music, there are references to black musicians in Europe going all the way back to the 12th century.
One of the first to become internationally famous was French composer Joseph Bologne (1745–99). The son of a plantation owner and his slave, Bologne was brought from Guadeloupe to France by his father in 1753 and raised as a member of the aristocracy. At 19 he was made Gendarme de la Garde du Roi in the court of King Louis XV, who gave him the title 'Chevalier de Saint-Georges'.
The appointment was the first of many accolades. He went on to become a revered dancer, champion fencer, notorious seducer, feared boxer and skilled marksman. But it is for his music that Bologne is best remembered. As well as leading a Parisian orchestra, he wrote a number of chamber, operatic and orchestral works, including the concert aria 'Au penchant qui nous entraîne', which was featured in the 2017 Chineke! Orchestra Prom.
Bologne's musical talents earned him the somewhat backhanded moniker 'the black Mozart'. It's a fate he shared with several others: Samuel Coleridge-Taylor (aka 'the African Mahler'), Harry Lawrence Freeman (aka 'the black Wagner') and Haitian piano virtuoso Ludovic Lamothe (aka 'the black Chopin'). Far from simply imitating, however, these men were accomplished composers with unique musical voices. The music of Coleridge-Taylor (1875–1912) was championed by Proms founder-conductor Henry Wood, and first appeared at the Proms in 1897. (His African Suite will be performed by the Chineke! Orchestra as part of the Southbank Centre's Black Legacies concert.)
Born in 1869 in Cleveland, Ohio, Freeman began writing music aged 18, having been inspired by a performance of Wagner's opera Tannhäuser. By 1891, aged just 22, he had set up the Freeman Grand Opera Company in Denver, Ohio, and written two operas of his own, Epthalia and The Matyr. The latter was performed that year in Denver's Deutsches Theater, and is thought to be the first all-black opera production in American history.
Several other pioneering African American composers were emerging at this time: Will Marion Cook (1869–1944) wrote the first black musical to appear on Broadway, In Dahomey, in 1901; Robert Nathaniel Dett (1882–1943) became the first African American to graduate from the Oberlin Conservatory of Music in 1908; Florence Price (1887–1953) caused a stir in 1933 when she became the first black woman to have a symphony performed by a major American orchestra. (Her Piano Concerto in D minor is also being performed in the Black Legacies concert.)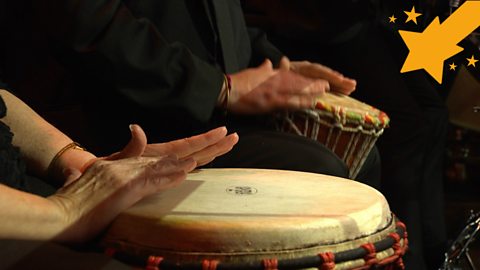 The full performance of Price's piece by the BBC Scottish Symphony Orchestra.
Like her teacher and one-time housemate Florence Price, Margaret Bonds (1913–72) also placed at the 1932 Wanamaker Awards, but found it easier to make a living in the world of popular music, co-writing songs including 'Peach Tree Street' and 'Spring Will Be So Sad'. Many with classical ambitions wound up the same way. William Grant Still (1895–1978), the first African American to conduct a professional symphony orchestra, had a day job at the jazz label Black Swan Records. Before she became a global sensation, Nina Simone (1933–2003) applied – unsuccessfully – to study classical piano at the Curtis Institute of Music.
Simone was possibly inspired by George Walker (1922–2018), who, in 1945, had become the first African American to graduate from the prestigious conservatory. He went on to win the Pulitzer Prize for Music (the first African American to do so) for his 1995 work Lilacs. But he is best-known for the Lyric for Strings, an arrangement of the second movement of his First String Quartet. The piece was performed this summer by the BBC Scottish Symphony Orchestra.
One of the most controversial black composers of the 20th century was Julius Eastman (1940–90), an early Minimalist who achieved notoriety for works that defiantly affirmed his identity as an African American gay man. Although he died homeless and all but forgotten in 1990, his music has had something of a renaissance in the last few years: his 1974 epic Femenine was performed in September at London's Wigmore Hall.
It is important, however, to note that not every black composer was interested in reflecting the black experience. Arizona-born Ulysses Kay (1917–95), for example, deliberately steered clear of both spirituals and jazz. After a performance of his 1991 opera Frederick Douglass he told the The Washington Post: 'I wasn't composing operas to prove anything. I write out of interest, rather than trying to take up the cause of blackness or whatever.'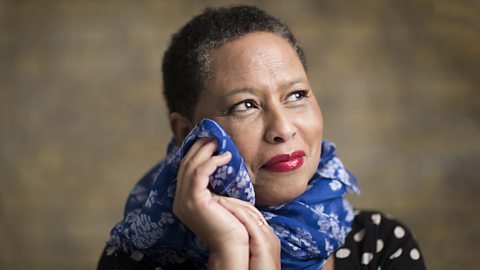 Marin Alsop and the BBC Symphony Orchestra perform Eleanor Alberga's 'Arise, Athena'
Eleanor Alberga (born 1949), whose piece Arise, Athena was premiered at the Last Night of the 2015 Proms, is equally uncomfortable putting her Jamaican heritage front and centre: 'Music has no pigmentation,' she explains, 'and in an ideal world culture should be engendered by environment, not forced by listeners' expectations of composers reaching into their DNA and plucking out a spiritual here, or an Asian pentatonic trope there.'
Alberga came to England in 1970 on an ABRSM Scholarship, studying piano and singing at the Royal Academy of Music in London. She is one of many composers with roots in former British colonies: Dominique Le Gendre, the first woman to be commissioned by the Royal Opera, was brought up in Trinidad; Fęlá Şowándé (1905–87), often called the 'father of Nigerian art music', studied at London's Trinity College of Music during the 1930s.
In 1998 the Belize-born composer Errollyn Wallen (born 1958) became the first black woman to have a work performed at the Proms (her Concerto for Percussion). She suggests that those who moved to Britain during the 1950s and 1960s were 'even more patriotic than those living in the United Kingdom'. Hence the dedication of her latest Proms commission – a bluesy adaptation of Parry's flag-waving hymn 'Jerusalem' – to the Windrush generation.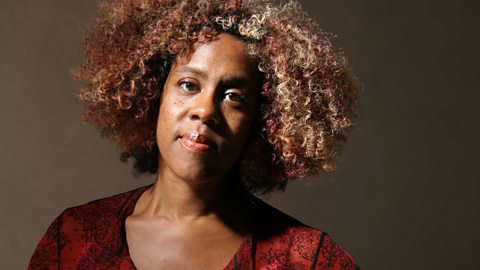 Golda Schultz and the BBC SO perform Errollyn Wallen's 'Jerusalem – our clouded hills'
In recent years Alberga and Wallen have been flanked by a new generation of black British composers. These include the creator of the world's first opera in Pidgin English, Helen Parker-Jayne Isisbor (born 1981); Daniel Kidane (born 1986), whose piece Woke was premiered at the Last Night of the 2019 Proms; and James B. Wilson (born 1990), who will have his piece Remnants premiered by the Chineke! Orchestra.
Fast becoming a Proms regular, London-born composer Hannah Kendall (born 1984) has had three works performed at the festival in the past four years. Her most recent, Tuxedo: Vasco 'de' Gama, was premiered in the summer by the BBC SO. The piece includes a transcription of the spiritual 'Wade in the Water' for music box, which Kendall says is a nod to the politics of the African diaspora.
The contribution these composers are making to classical music is as broad as music itself. They are all role models, playing a vital part in inspiring the next generation of black and mixed-race composers. By continuing to champion their work, the antiquated perception of a composer as a 'dead, white male' can be put to bed once and for all.