Main content
Bianca Miller
Bianca Miller reached the final and was awarded the runner-up position after Lord Sugar crowned Mark Wright as the winner. Although Lord Sugar recognised the strength of Bianca's idea, and that as a product man his 'instinct' was to opt for her hosiery business proposition, he ultimately went with what he called the 'devil' inside and chose to enter the service industry with Mark instead.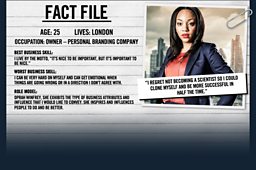 About Bianca
Bianca, who lives by the motto 'it's nice to be important, but it's important to be nice' would describe herself as determined and ambitious, but says she can be quite pedantic and hard on herself. After university, she joined one of the world's largest management and technology consulting firms as an HR advisor, before moving on to a brief stint in recruitment. In 2012, Bianca took the leap to launch her own business at the age of 23 and her personal branding company, The Be Group, was named as one of the Startups 100 businesses of 2013.
Bianca's role model is Ophra Winfrey as she's influencial and inspires people to 'do and be better'. She admits she can be emotional when things go wrong or in a direction she disagrees with.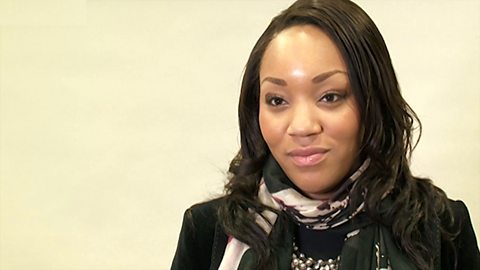 Bianca is determined, passionate and trustworthy - but is that enough to win?