Main content
Contains Strong Language 2018
Contains Strong Language is back. The UK's biggest poetry and performance festival of new writing returned to Hull in September 2018. Bringing more than 30 events to the city over three days, leading poets and world-class spoken word artists took to the stage alongside brand new voices.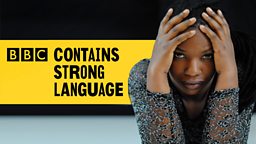 Hull 18 poet Kat Francois
The festival delivered a wide ranging, diverse programme to the audience both in Hull and across the country, via local and national BBC TV and radio.
There were plenty of opportunities to see the biggest names in poetry and performance and be part of the audience for BBC radio shows.
The line-up featured performances from Gruff Rhys, Simon Armitage, Jackie Kay and special tributes to Spike Milligan (I Told You I Was Ill, featuring Jessica Hynes) and Leonard Cohen, with Kathryn Williams and other renowned musicians.
Sophia Jansson, daughter of the cartoonist Lars Jansson and niece of the famous creator of the Moomins, Tove Jansson, was in conversation with poet Amanda Dalton.
...the festival is back in Hull to cement its reputation as a vibrant, creative and innovative city – a poetry city
Contains Strong Language is the BBC's national poetry and spoken word festival devoted to new work. In 2017 the festival took place in Hull, as part of the Hull UK City of Culture celebrations. CSL was originally planned to return in 2019, but due to the triumph of last year's festival, and to provide important continuity and legacy from 2017 City of Culture, the festival returned to Hull to cement its reputation as a vibrant, creative and innovative city – a poetry city. The BBC once again worked with Wrecking Ball Press and Absolutely Cultured, the renamed company behind Hull UK City of Culture 2017, to welcome back poets, artists and audiences from around the world.
Returning CSL poet Helen Mort reads her poem Tom Hulatt's Mile, on Radio 3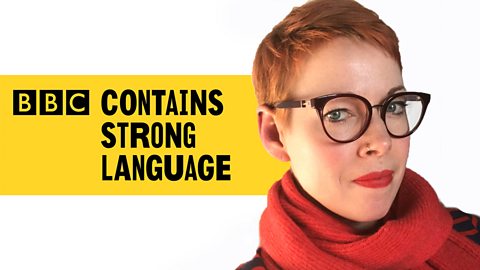 As the BBC prepares to return to Hull for CSL, Helen Mort shares a poem
Contains Strong Language on the BBC
The festival included a broad mix of live radio broadcasts from BBC radio networks, TV and film screenings, music events, new talent stages, special poetry readings, outreach activity/workshops and cultural tours and discussion.
Join Radio 3 for a live Spike Milligan tribute recording at the University of Hull, In the centenary year of his birth.
BBC Radio 3, Radio 4, and Radio Humberside all broadcast live from the festival, with BBC Four planning to broadcast a specially-commissioned film - A Scottish Soldier, written by Jackie Kay - over the weekend.
The audience at the University of Hull delighted in a live Spike Milligan tribute recording. In the centenary year of his birth, three writers responded to Milligan's style, his work and his legacy - each 25-minute drama interspersed with Milligan's poetry, performed live.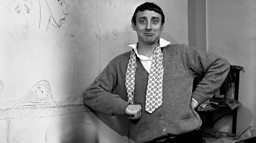 Featured Poets: The Hull 18
18 of the most interesting and diverse poets formed the Contains Strong Language company of artists. The Hull 18 brought new and existing poetry to the festival. They were:
Amanda Dalton, Jackie Kay, Simon Armitage, Louise Wallwein, Jacob Polley, Isaiah Hull, Vicky Foster, Joe Hakim, Shirley May, Karen McCarthy Woolf, Jay Bernard, Malika Booker, Kat François, Ishion Hutchinson, Jay T John, Charnell Lucien, Vladimir Lucien and Tanya Shirley.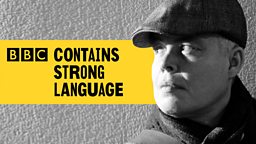 Louise Wallwein - one of the Hull 18 Poets
Commissioned for Contains Strong Language
Absolutely Cultured commissioned Home Town Story - a captivating theatrical journey through the back streets of Hull. Audiences discovered the poetry and voices that shout from the rooftops, whisper round the corners and echo through the squares.
Local young people and community groups, as well as local and nationally renowned poets and theatre makers, were involved in this exciting outdoor piece, written by award-winning poet and playwright Louise Wallwein and directed by Mark Murphy.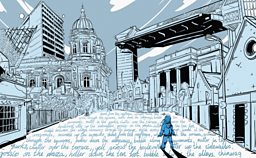 Home Town Story - Absolutely Cultured (image: Absolutely Cultured)
Unwritten Poems invites contemporary Caribbean & diaspora poets to explore the nature of war and humanity.
A flagship commission for 2018 is Unwritten: Caribbean Poems After the First World War - a collaborative project, co-commissioned by 14-18 NOW: WW1 Centenary Art Commissions, BBC Contains Strong Language and the British Council. Unwritten Poems invited contemporary Caribbean & diaspora poets to explore the nature of war and humanity – as it exists now, and at a time when Britain's colonial ambitions were still at a peak.
Our Partners
The BBC's national poetry and spoken word festival is a partnership between the BBC, Wrecking Ball Press, Arts Council England, Absolutely Cultured, 14-18 NOW and the British Council...
About Absolutely Cultured
Built on the foundations of the company that delivered Hull's year as UK City of Culture 2017, Absolutely Cultured continues to play a leading role in Hull's future.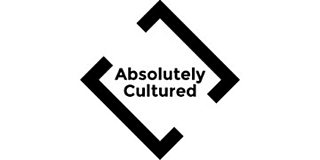 The company has a mission to create ambitious, surprising, and compelling artistic work that brings people together and connects communities. As a commissioner of world-class programming aimed at residents and visitors, Absolutely Cultured works strategically with partners both inside the city and across the North, UK and internationally to cement Hull's reputation as a centre for culture and creativity.
Alongside the commissioned work, the company also programmes and runs Humber Street Gallery, now a firm fixture in the ever-evolving Fruit Market area and is also developing the award-winning City of Culture Volunteer Programme, continuing the opportunity to put people at the forefront of the city's iconic voice.
Follow us on Twitter @abscultured Instagram @abscultured Facebook /absolutelycultured
About Wrecking Ball Press
Since 1997 Wrecking Ball Press has published high quality, cutting edge literature, building a national reputation that far exceeds its size. This is based on a commitment to connecting the most innovative and accessible novels and poetry with a readership not traditionally associated with literature.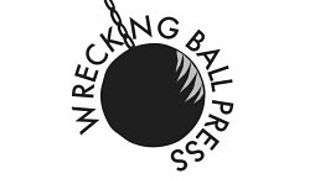 Wrecking Ball Press has a strong record of discovering exciting first time writers, many of whom have gone on to have further commercial and critical success with larger publishers.
About the British Council
The British Council is the UK's international organisation for cultural relations and educational opportunities. We work with over 100 countries in the fields of arts and culture, English language, education and civil society. Last year we reached over 75 million people directly and 758 million people overall including online, broadcasts and publications.

We make a positive contribution to the countries they work with – changing lives by creating opportunities, building connections and engendering trust. Founded in 1934 we are a UK charity governed by Royal Charter and a UK public body. We receive 15 per cent core funding grant from the UK government.
About Arts Council England
Arts Council England champions, develops and invests in artistic and cultural experiences that enrich people's lives. We support a range of activities across the arts, museums and libraries – from theatre to digital art, reading to dance, music to literature, and crafts to collections.

Great art and culture inspires us, brings us together and teaches us about ourselves and the world around us. In short, it makes life better. Between 2010 and 2015, we will invest £1.9 billion of public money from government and an estimated £1.1 billion from the National Lottery to help create these experiences for as many people as possible across the country.
About 14-18 NOW
14-18 NOW is a programme of extraordinary arts experiences connecting people with the First World War, as part of the UK's official centenary commemorations. It commissions new work by leading contemporary artists across all art forms; the programme has included over 200 artists from 35 countries, with commissions taking place in 160 locations across the UK.
Over 30 million people have experienced a project so far, including 7.5 million children and young people. 16.7million people took part in LIGHTS OUT in 2014, and 63% of the population were aware of Jeremy Deller's 2016 work 'We're here because we're here'. The UK tour of the iconic poppy sculptures by artist Paul Cummins and designer Tom Piper have been seen by over 4 million people to date.
14-18 NOW has won many awards for its work, including the National Lottery Heritage Award 2017, a Museums Heritage Award and the Chairman's Award at The Drum Social Buzz Awards 2016. It is supported by the National Lottery through the Heritage Lottery Fund and Arts Council England, by the Department for Digital, Culture, Media and Sport, and by additional fundraising.