Main content
Korn's Jonathan Davis: "I didn't know I was going to get into rock, I hated rock"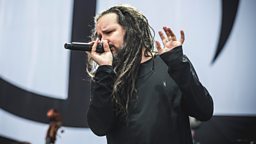 Korn's debut album changed metal as we know it, but frontman Jonathan Davis hated rock when he started making music. That would all change when he heard his heroes Pantera, but that wasn't the only surprise Daniel P. Carter was in for when they sat down for Radio 1's Rock Show.
As Korn's thirteenth album 'The Nothing' just dropped, it was perfect timing for Jonathan to talk about his musical upbringing for the Rock Show's 'Music Ruined My Life'.
Daniel P. Carter commented how you might "expect the lead singer of Korn to be raised purely on brutal stuff" so you probably wouldn't expect Andrew Lloyd Webber's 'Jesus Christ Superstar' to be the album that changed his life, but that's what makes this 'Music Ruined My Life' so great.
Here's what we learnt from the revealing interview...
The album that got you into rock? "This little album by Pantera came out called 'Vulgar Display Of Power'"
Daniel P. Carter was introduced to Korn by a friend who said it would be "the heaviest thing he had ever heard". Daniel would go onto support the band at their first ever UK show at the Astoria, and he recalled thinking "this is everything" while watching them side of stage, before they went on to completely change the nu metal game.
But Jonathan said he never envisioned being in a rock band when he started making music: "I didn't know I was going to get into rock, I hated rock. The only rock band I liked was Led Zeppelin."
But it was quite possibly one of the most influential metal albums of the 90's that would be the turning point - Pantera's 'Vulgar Display Of Power'.
"It knocked me on my ass, I had never hear anything like that, and it was about the time I got the call to come try out for Korn - it all happened around the same time.
"I tried to listen to Mötley Crüe in the 80's and all that, but my father became a born again Christian, grabbed all my tapes and burned them."
"So that's when I turned to Skinny Puppy, Ministry and got into Wax Trax! and industrial stuff at that time - he didn't think that was Satanic..."
The album that changed your life? "Jesus Christ Superstar by Andrew Lloyd Webber"
It was a local production of the rock opera in his hometown of Bakersfield that would have a three-year-old Jonathan hooked on this particular soundtrack. His parents were starring in it. so the rehearsals took place at their hous. And that wasn't the only thing going on behind the scenes.
"My dad was in it, he led the band, my mother was one of the dancers in it, and my soon to be stepfather was Judas... Pretty crazy huh? To this day he is still my stepfather - I love him to death. But the music is amazing, I still listen to it to this day."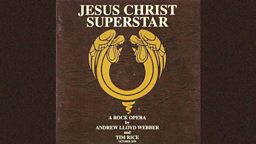 What Was Your First Gig? "Ray Charles in a little theatre in Bakersfield"
Jonathan got his first drum kit aged three (a gift from Father Christmas, in case you were wondering) and by five he was already performing. Not only that, a year or so later he would meet The Genius.
"Ray Charles came to town and rented a piano from my father, 'cause he had a music store. I got to meet Ray Charles, and his music hit my straight in the chest. I love music that brings out emotion - that guy made me feel, his voice was amazing."
"By about four or five I was playing gigs with my dad - I could play one song with them and then I'd have to leave because it was a bar, but people loved it. I took to music very early and I learnt piano after that."
Inside the store his father owed was also a music school, which was the perfect after school activity for Jonathan.
"Everyday after school I'd come by, grab an instrument, grab a teacher to show me the basics, and then I'd just go practice outside. I learnt to play a lot of different instruments."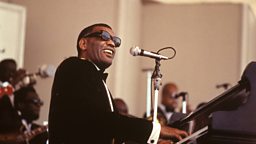 The song you're most proud of? "Never Never by Korn"
'Never Never' was their first single to bag the top spot on the Mainstream Rock Billboard chart. It was the lead single from their eleventh album, 'The Paradigm Shift', and featured the band's original guitarist Brian Welch - making it the first album he had recorded with the band for 10 years.
"I wrote that song - it was Korn's first Number 1 and I was really proud of it. It was very simple and had a good melody - that's the key."
Third party video may contain adverts