Main content
Civil Laws
The laws about goods and services are civil laws: no criminal acts are committed if they're broken, and it's up to you to enforce the law by using, or threatening to use, the civil courts (in England, Wales and Northern Ireland, the county court and the high court).
Civil laws worth knowing about: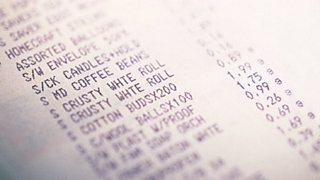 Unfair Contract Terms Act
The Unfair Contract Terms Act 1977 and the Unfair Terms in Consumer Contract Regulations 1999 allow consumers to challenge terms in any contract they've signed or entered into if a term seems unfair or unreasonable. They are particularly helpful when trying to avoid the impact of exemption clause- clauses that try to take away your consumer rights.
Consumer Protection Act 1987
Part of the Consumer Protection Act 1987 allows people to claim compensation for death, injury or damage to property over £275 (apart from damage to the product itself) if a product they use turns out to be faulty. Action is usually against the manufacturer or producer, but you could sue the retailer if it won't tell you who the manufacturer is. This is another strict liability law, but claims for injury are complicated and you should always get legal advice before taking action.
Cancellation of Contracts Regulations
The Cancellation of Contracts Made in a Consumer's Home or Place of Work etc. Regulations 2008 (which came into force on 1 October 2008) give the customers seven days to cancel contracts made as a result of a visit to their homes by uninvited or invited salesman (previously cancellation was only possible if the visit was not pre-arranged).
Consumer Protection (Distance Selling) Regulations 2000
These regulations apply to most contracts made at a distance. They require consumers to be given a certain amount of information before they commit themselves to the deal. They also provide a cancellation period typically of seven days. However the actual length of the cancellation period, depends on whether or not the required information has been given. If it has not, the period is three months and seven working days.
If you're sent unsolicited goods, you may treat them as an unconditional gift. The rights of the seller are extinguished, and they commit a criminal offence if they demand payment for them and/or otherwise threaten legal proceedings.
The contents of this website are not intended to be a substitute for individual professional advice. The content of this section is based on the law applying on 30 November 2012.