Main content
7 pieces of advice to help you boss your teenage years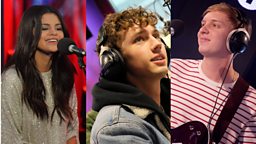 While being a teenager can be fun, thrilling and full of potential - it can sometimes just feel really, really complicated too. If you're feeling worried about school, friendships, or mental health - or just want some advice on living your best life - then have a read on for some boss guidance from some of your favourite stars.
Never forget, they've all been a teenager once...
1. Talk to your mates about mental health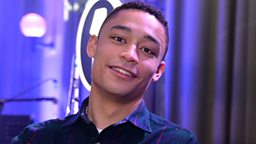 Your mental health is exactly as important as your physical health, so it's important to take care of it. Artists such as Stormzy, Zayn and Rita Ora have all spoken out about dealing with issues like anxiety and depression - because anyone can be affected.
"It's of the utmost importance that we talk about these things," said Loyle Carner, speaking to the NME. "Me and my friends are opening up to each other a lot more. Being there for your mates and them being there for you is where it all starts. The idea of 'being weak' if you're emotional is just not true. When you're at your most vulnerable, that's when you're at your bravest and strongest. Just find someone you can open up to – be it a counsellor, a friend, a relative, just someone you can trust."


2. Don't put up with bullies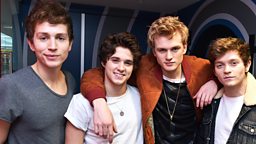 Some of the most popular and successful stars on the planet, from Taylor Swift to Rihanna, found school hard because they got bullied. So just remember that if someone is bullying you, it's absolutely no reflection on you.
James McVey of The Vamps also got bullied at school. "It's always best to tell someone," he said during a Twitter Q&A. "And also remember that these people won't be in your life forever. You've got to realise that after school these people will mean NOTHING to you and you've got to stay strong."
Even if you're not being bullied, you can do your bit to stand up against bullying. Just follow this advice from Lady Gaga, given in an Instagram post: "Sometimes it's hard to stand up to the popular kids, you know, and hang out with someone who's being bullied, but be a bigger person. Be kinder. Be Braver. Be a rebel."
(Warning: Third party video may contain adverts)
3. Come out to yourself first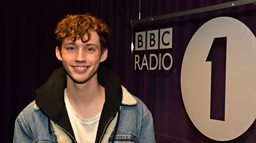 While there's never any need to put a label on yourself, unless you want to, the teen years are when many people start to figure out their sexuality - whatever that may be. Miley Cyrus and Olly Alexander have spoken openly and often about their LGBTQ+ fans, and Troye Sivan - who famously came out in a Youtube video - has some brilliant advice for anyone exploring their own sexuality.
"The first step and the hardest step, I reckon, is coming out to yourself and realizing kind of who you are," he told Teen Vogue. That can take years - so if you're still working out how you feel, there's absolutely nothing wrong with that.
"If you feel like it is a safe environment I would highly recommend coming out," he said. "Not everyone wants to or has to of course, but for me it was the best thing I've ever done in my entire life."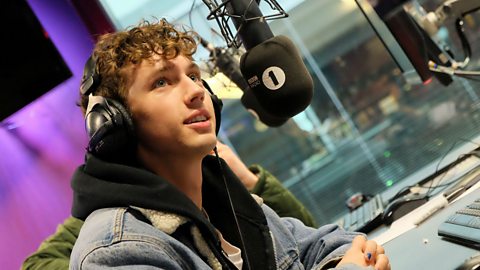 Troye Sivan joins Scott Mills.
4. Just be YOU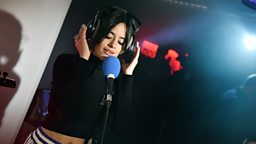 Many of the biggest stars on the planet, from Taylor Swift to Ed Sheeran, are misfits and proud of it - so never worry if you don't "fit in" with the norm.
Camila Cabello, writing an open letter on Tumblr after she turned 18, had some brilliant advice:
"Dance like an idiot at parties, laugh like a walrus at serious meetings, sing pop songs at the top of your lungs in front of your indie friends, wear red socks when the dress code is black and white ... The point is the world would be a much better place if we were taught to be fascinated by our differences instead of fearing them, if we were taught to explore individuality instead of controlling it."
So go on, be yourself - and help make this world a lot more exciting.
5. Learn to love the skin you're in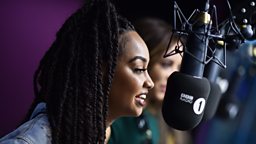 Image confidence is something that many people, of all shapes and sizes, struggle with. Chances are, whatever we look like, we will worry about it!
It's hard, but over time you can learn to love and appreciate yourself - and most importantly, to just give yourself a break.
"We are all so body confident now, and that has taken a lot of time to build," admitted Leigh-Anne from Little Mix in an interview with Wonderland. "I think that's an amazing thing, and we want to encourage our fans and everyone to be exactly the same way. Wear what you want and be comfortable in it, and sod what everyone else thinks!"
6. Don't let social media own you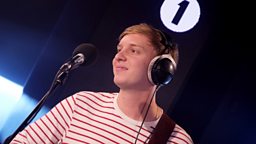 Social media, constant internet connection and smartphones are a part of life now. Sometimes, it can introduce us to like-minded people, help us stay connected to people we care about, and inspire us by showing us new ideas. But it's all too easy to become addicted to mindless scrolling - or dangerous social media comparison.
But don't worry, help is at hand - George Ezra had some brilliant, practical tips for the BBC about learning to control the internet, rather than letting IT control you.
"I think to actually engage in something other than screens is good to do from time to time," he said. "Honestly I think what really helps is to physically switch off. I think we live in the modern world and that's a great thing but... night-time rolls around and you realise you've done nothing but look at a phone screen and that's no good. So I've actually started, once 8 o'clock arrives - it's getting earlier each day - once I'm kind of done, I just turn my phone off, which has helped massively."
"Now I don't sleep with it next to my bed because I found it was the last thing I saw, it was the first thing I saw when I woke up because I'd use it as my alarm... It kind of goes on and on."
(Warning: Third party video may contain adverts)
7. Protect your dreams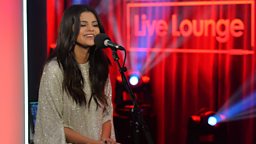 On top of everything else you've got going on, during your teenage years there's exams to face - and decisions about your future. But it's also a time of incredible potential, with any opportunity you choose laid out before you.
Whatever it is that inspires you, Selena Gomez has some good advice for staying on track - and believing in yourself, no matter what.
"Whenever you have a goal, whether you want to be a doctor or a singer," she said on MTV, "People will find a way to bring you down. I always tell people that if you have something you're really passionate about, don't let anyone tell you that you can't do it."