Main content
Photography tips to help you put the new year into focus
5 January 2016
It's easier than ever to take lots of photos - most of us now carry a camera in our pocket at all times, thanks to our phones. But this year, if you want to step up your photographic game and get creative with a camera, we've got the know-how to get you started.
Professional photographer Tom Parker shared his top tips with us and here Sue Critchlow, a member of Southport Photographic Society tells us how she recently went from complete novice to photography addict. Get ready to get snap happy!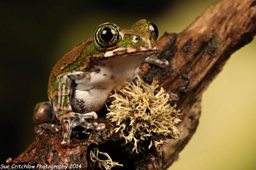 Getting behind the camera: Sue Critchlow
She's got a camera and she's not afraid to use it – though that wasn't always the case for Sue Critchlow, now a member of Southport Photographic Society.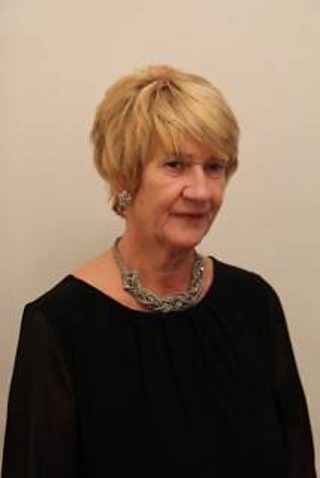 It enhances your social activities, it makes you look at the world in a different way, and opens your eyes to what you've got around you
Sue's first camera, a gift from her husband, sat in its box for six months before she got it out to use it. Having only taken snapshots on small digital cameras before, she founds its various settings and huge instruction manual daunting but discovered tutorials online and hasn't looked back.
Living in the North West, with the Lake District on her doorstep, Sue isn't short of inspiring landscapes to point her camera at. But she isn't afraid to take her photos further afield, and has taken her camera along on trips to St Petersburg, New York, Singapore Vietnam.
"I teach myself quite a lot. There's so much to learn… it gets almost addictive", Sue says, recounting experiences of getting up at 5:00am to photograph the sunrise on Buttermere. It was one of her first attempts at landscape photography, and "gave her a connection with the beautiful rise of the dawn".
Photography has given Sue greater observation of the world around her – now finding herself "learning all the time and going to amazing places you might not have gone otherwise – it makes you want to do interesting things, and people are always interested when you ask if you can take their photographs. It's a very big part of my life now – it enhances your social activities, it makes you look at the world in a different way, and opens your eyes to what you've got around you". She's taken on different challenges, from a portrait of a neighbour's dog, close-ups of a tree frog and an indoor studio shoot.
Sue's advice to someone feeling nervous about picking up a camera for the first time? "Invest the time in getting to know your equipment. There are loads of free tutorials online – I'm on the iPad all the time. Join a good photographic club: it can be inspiring, or find a local camera shop with experts who are there to help you".
"It's like having a warm pat on the back when someone likes what you do".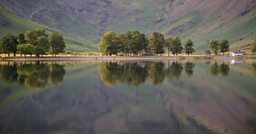 Buttermere at dawn
If you like taking photos and want to improve your skills or just get inspiration pop in to a meeting. Visitors are welcome to join in the fun, pick up tips or just meet like-minded people and make new friends.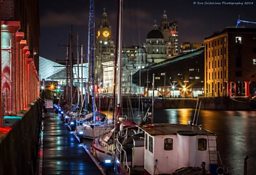 Albert Dock in Liverpool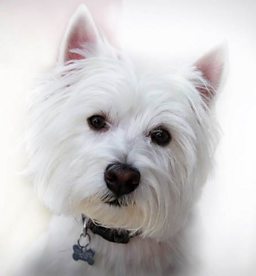 Cody, a neighbour's dog