Main content
Seven of the world's most famous snails
History is full of furry-faced critters, with many animals featuring in famous works of art, award-winning films and cult television shows. There's Bagpuss and Seabiscuit, Free Willy and Laika the dog, who was lovingly shot into space aboard Sputnik 2.
But aren't you bored of the average household pet? And horses running about are so last year! In line with Radio 3's new Slow Radio podcast, we're focusing on the rebels from your garden path who understand what it means to embrace a slower pace in life. Yes, we're talking about snails.
Here are seven of the world's most famous snails in all their glory.
1. The Thesp
Gary the Snail first cut his teeth into the acting scene at a young age, scoring the role of "Gary the Snail" on popular children's TV show, Spongebob Squarepants. As an untrained actor he couldn't quite grasp the complicated script, continuing to say "meow" instead of whatever sound snails are supposed to make. But his enthusiasm and passion for the role meant the showrunners stuck with him, developing his backstory to include a tryst with Mary the snail, and psychic abilities.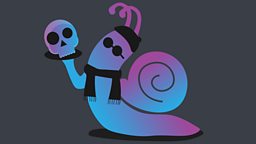 2. The Muse
The Snail, by Henri Matisse, was a defining artistic piece in the history of snails and the muse should by no means be forgotten. But first, let's get something straight: it's not A snail, it's THE snail. While other snails were munching grow-your-own lettuce in your uncle's allotment, this snail was wining and dining with the major artists of the time. Think of this snail as the It Girl of its generation. Snails wanted to be it. Artists wanted to paint it. French people wanted to… eat it. The painting was produced in 1953 but wasn't painted in the traditional sense. Owing to health problems, Matisse directed his assistants in cutting out and arranging painted shapes to create the final piece.
3. The Record Breaker
In a world obsessed with size 0, it's great to see a snail proving that big is beautiful. Plus-size snail, Gee Geronimo, was the largest African land snail ever to be recorded. Measuring 39.3 cm from snout to tail, he entered the Guinness Book of World Records back in December 1978.
4. The Lefty
Jeremy the snail was born with a rare genetic disorder, meaning his genitals were on the left side of his body instead of the usual right. This meant he could not breed with other snails as their sex organs didn't line up. But this isn't a sob story - Jeremy (who was named after Jeremy Corbyn) began an emotional journey for lefty rights. After teaming up with a group of scientists, so began the mission to find Jeremy a compatible mate, and as Guardian Soulmates doesn't accept snails, a social media campaign was launched, with the hashtag #SnailLove. It was a success and two lefty snails were found, one in Spain and another in the UK. Jeremy continued to fight for snail rights until he passed away from natural causes in October 2017, shortly after his partner produced 56 right-spiralling baby snails.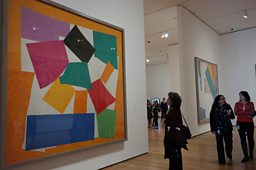 The Snail by Henri Matisse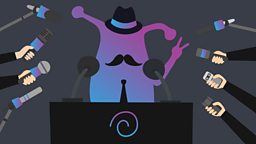 5. The Gold Medallist
In years to come people will still be asking, "Where were you for the great race of 2017?" You'll eagerly reply that you were in the pub with your mate Gary for the Grand National and, to put it bluntly, you'll look a right fool. This is because the most exciting race of 2017 was the World Snail Racing Championship, held every year in the picturesque village of Congham, Norfolk. For more than 25 years, people have been gathering there to race their snails: this year's winner was Larry the Snail, who traversed the course in only 2 minutes and 24 seconds. Whoosh!
6. The Cult Icon
The sixties were all about style, sex and psychedelic… music, and nothing expressed this mantra more than the cult icon himself, Brian the Snail. He was introduced to audiences via The Magic Roundabout, the BBC's flagship children's show of the time, along with his best friend Dougal, who, like many of the time, was heavily into sugar. He's been quiet since the show ended, and was last spotted munching his way through some strawberry fields.
7. The Rock Star
Music fans had to wait 23 years for Pixies to bring out an album after Trompe le Monde, and while it only received modest reviews in the music press, snail fans were euphoric. And the reason for this? Track 6, Silver Snail. Never before had the graceful ennui of a gastropod's existence been so elegantly summarised. Many in the snail community now agree that the song is a seminal piece in the history of snail music, and is popular with both snail collectors and mere enthusiasts alike.
The Slow Radio Podcast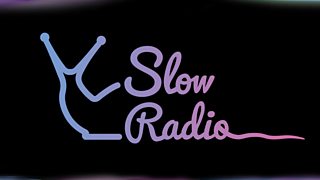 The podcast that goes slow... very slow. Be it the sounds of bells ringing, monks enjoying silence, or a birdsong in the countryside. Take a break with Slow Radio.