Main content
7 things we learned from the Ethnography Award shortlist
1. Flip flop smugglers in Ethiopia are often university graduates who use camels, donkeys and mobile phones to move their goods.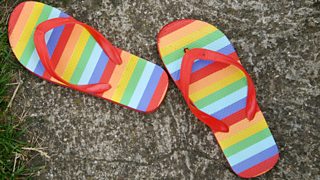 Caroline Knowles followed the journey of flip flops from Kuwait through South East China to Ethiopia, following people's lives along the trail of the world's highest selling shoe, including the 'contrabandists' of Ethiopia.
Flip-Flop: A Journey Through Globalisation's Backroads by Caroline Knowles.
2. Prison gangs are not chaotic bands of thugs; they're highly organised and sometimes have written constitutions which they use to regulate the black market and conflicts in prisons.
The Social Order of the Underworld: How Prison Gangs Govern the American Penal System by David Skarbek.
3. Lesbians in Soviet Russia frequently married or had children in order to conform to state ideals of the 'working mother' but continued having relationships with women alongside their marriages.
Lesbian Lives in Soviet and Post-Soviet Russia by Francesca Stella.
4. Listening to music can make your job better, especially if you work in a factory.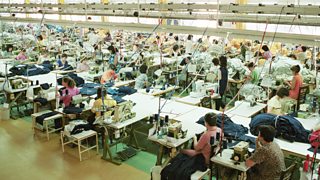 Marek Korczynski found that listening to pop music livened up the shop floor in a Midlands blinds factory – he called it the 'Stayin' Alive' culture.
Songs of the Factory: Pop Music, Culture and Resistance by Marek Korczynski
5. Human rights and peace don't always go hand in hand. In a conflict such as Northern Ireland, rival appeals to human rights legislation by different groups of people can hinder the peace process.
Human Rights as War by Other Means: Peace Politics in Northern Ireland by Jennifer Curtis.
6. Increasing border control can lead to more migrant illegality.
Ruben Andersson argues that tightening border controls in Europe leads migrants to try and enter via more dangerous routes – which in turn leads to more spending on border control but doesn't necessarily stop migration. Watch our interactive video about this

Illegality Inc: Clandestine Migration and the Business of Bordering Europe by Ruben Andersson.
7. Poverty affects children in many different ways throughout their school life.
Ceri Brown followed six children over a number of years and looked at what kids in poverty had to deal with to survive in school.
Educational Binds of Poverty: The Lives of School Children by Ceri Brown.