Main content
Brian's Weekly Sleevenotes - 02 August 14
The Twist - Chubby Checker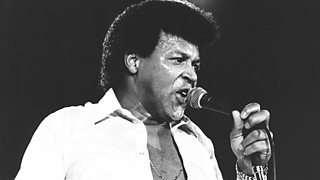 This week's show kicked off with the only single in the history of the American Hot 100 to go to number one on two separate occasions. Firstly in September, 1960 then again when re-issued in January 1962. The "twist" phenomenon dates back to 1958 when it was recorded by its composer, Hank Ballard with his group, The Midnighters as the 'B' side to their single, 'Teardrops On Your Letter'. Dick Clark who had the hottest pop show "American Bandstand" on TV introduced the dance on his show where it became a huge hit with the audience. He suggested to Danny & The Juniors that they should record it but they rejected the idea that was soon to be taken up by new artist Ernest Evans who then changed his name to Chubby Checker.
Groovy Little Suzie - Bo Pete
The chances are you've never heard of Bo Pete but you've almost certainly heard of Harry Nilsson, so we can declare that they are one and the same person. 'Groovy Little Suzie' is a prime example of what Nilsson was up to in his pre-fame years. He recorded the song towards the end of 1963 but took a year to get released under the name of Bo Pete after being placed along with a few other tracks on the independent Crusader label in the states. The song had been written by the label's owner, John Marascalco for Little Richard who did, in fact, finally record it but neither versions saw any chart action but both artists went on to bigger and better things.
I Cried - Tammi Montgomery
'I Cried' was written by James Brown and Bobby Byrd and recorded by Tammi whilst she was a vocalist with Brown's travelling Revue show. She recorded this track for his Try Me Record label. Her personal and business relationship with Brown came to an abrupt end after a horrific incident backstage after a show when Terrell had to ask a girlfriend to take her to the bus station so she could travel back home. She later changed her name from Montgomery to Terrell.
Papa's Got A Brand New Bag - James Brown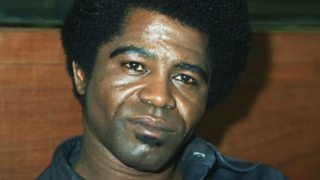 Recorded in just one take that was supposed to be a rehearsal with Brown having to read the words from a sheet of paper in front of him. Originally seven minutes long and taken at a slightly slower pace, the song was cut down to run for two minutes after most of the intro was sliced off and the track sped up in order to appeal to radio stations. It was then broken down into three parts with part two ending up on the 'B' side of the original single. There have been many thoughts as to the meaning of 'Papa's Got A Brand New Bag' but a 'bag' is slang for a kind of lifestyle.
There's Nothing Else To Say - The Incredibles
With shades of the 1966 number one, 'Reach Out-I'll Be There' by The Four Tops, The Incredibles from Los Angeles, California released 'There's Nothing Left To Say' a few months later. It's now included on a new twenty-eight track CD highlighting some of the many tracks released by the Hollywood based Era label under the title of 'Era Records And West Coast Northern Soul' and issued here by Outta Sight Records. This track became hugely popular some years later thanks to the support from the legendary Twisted Wheel Club in Manchester.
Teensville - Chet Atkins
This was the title track of a 1960 album and single by one of the world's most famous guitarists, Chet Atkins who by the late fifties had become so well known that he was asked to design signature model guitars for both Gibson and Gretch. In 1957 he had become the manager of RCA's Nashville Division where he worked with Elvis Presley playing on all his sessions recorded in Nashville. By 1968 he was promoted to vice-president of the company and in 1993 was awarded a lifetime achievement Grammy for his contribution to the music industry.
What Becomes Of The Brokenhearted - Jimmy Ruffin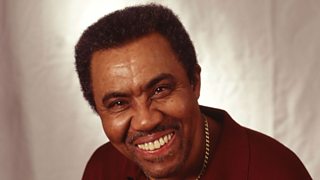 Written by Jimmy Dean, Paul Riser and William Witherspoon who had hoped The Motown Spinners might record it. However, Ruffin was walking past the music room where the writers were putting finishing touches to the song and overheard it. He rushed in begged the team to allow him the chance to sing it as he could relate to the anguished lyric about heartbreak. Originally there was a spoken intro but in the final mix, the words were omitted, but here is that rarely heard and elusive recording with that spoken intro.
Because - The Beatles
This week's Classically Pop track comes from The Beatles. John Lennon once claimed that the musical resemblance to Ludwig van Beethoven's Piano Sonata No 14 better known as 'Moonlight Sonata' came about when he heard Yoko Ono playing the piece on the piano. Lennon asked her if she could turn the music upside down and play the chords backwards. When she carried out his request, he wrote the lyrics to 'Because' around what she was playing and the song was included on The Beatles 'Abbey Road' album.
Rainy Night In Georgia - Tony Joe White
Taken from his album, 'Tony Joe White Continued', this was a song he wrote in 1962 after he left school and went to live in Georgia and began working as a refuse collector for the highway department that instructed their staff not to work when it was raining. He later moved to Texas and heard Bobby Gentry's 'Ode To Billy Joe' on the radio that inspired him to write songs about his life. In 1967, White signed with the Monument label releasing four singles without gaining any success until two years later, 'Polk Salad Annie' that had been released for nine months, finally entered the American charts. 'Rainy Nights In Georgia' became a top five US hit in 1970 when it was covered by Brook Benton.
Don't let The Sun catch You Crying - Gerry & The Pacemakers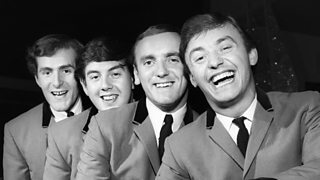 Credited as being composed by the entire group, this became their first and biggest American hit. Lead singer, Gerry Marsden had previously been in his own rock band in Liverpool called The Mars-Bars but were forced to change their name when the Mars chocolate company found out about the group and threatened legal action. Changing their name to The Pacemakers, they were soon to become only the second act to be signed to Brian Epstein who secured them a contact with EMI.
Arizona - Family Dogg
The group were formed in 1969 by record producer, Steve Rowland who already had a history as an actor, a film maker and recording artist, achieving hits in Europe. He produced a string of hits for Dave Dee, Dozy, Beaky, Mick and Tich as well as success with P. J. Proby and The Herd. Studio group, Family Dogg were soon climbing the charts with their first single, 'A Way Of Life', reaching number six in the UK, this, their follow up was written by Kenny Young but unlike their previous single, failed to chart.
The Happening - The Supremes
The title song to the movie starring Anthony Quinn gave the girls their tenth American number one and was the final single credited to simply The Supremes. The follow up, 'Reflections' saw the artists' name as Diana Ross & The Supremes. It was also the last single to feature Florence Ballard , who halfway through one of the group's engagements at the Flamingo Hotel in Las Vegas was dismissed from the act and replaced by Cindy Birdsong. Check out Bob Stanley's profile of The Supremes, here.