Main content
Anatomy of a scene from episode 6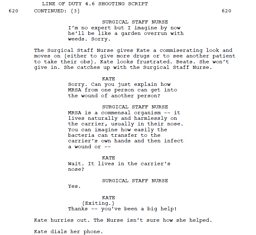 Jed Mercurio explains how the superbug MRSA helped with crucial evidence against Roz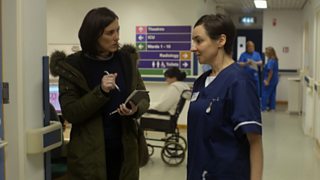 The importance of this scene lies in the convergence of a number of tiny details that might have seemed irrelevant in earlier episodes.

When Tim wrongly convinced himself Roz was dead, he styled himself like Balaclava Man to create a false trail of evidence. His plan failed when he got into a struggle with Roz. Tim gouged Roz's arm with his fingernails, to capture her DNA, then she thwarted him by amputating the fingers and disposing of them.

Roz concealed her wound, expecting it to heal. Instead, infection set in. Ordinarily it would have been impossible to link the infection to Tim. However, by choosing MRSA, it became possible to go back to the fibres sampled from Tim's nose at his post-mortem, which would only have been present if he'd worn a balaclava.