Main content
Face value: what did Shakespeare REALLY look like?
Here's a test: close your eyes and in your mind picture what William Shakespeare looked like. Almost certainly you're thinking of a middle-aged man with a receding hairline and pointy beard, possibly sporting an earring and a ruff. What's remarkable about this unified shorthand of the playwright's likeness is that very little is known about his physical appearance, height and weight.
Academics and Shakespeare enthusiasts have pondered for centuries over the various portraits and statues erected in his memory, some more flattering than others. Artistic Director of the Royal Shakespeare Company Greg Doran even described the Bard as looking like 'a self-satisfied pork butcher' in the bust over his tomb at Holy Trinity Church in Stratford upon Avon.
Today, we think of Shakespeare looking like this...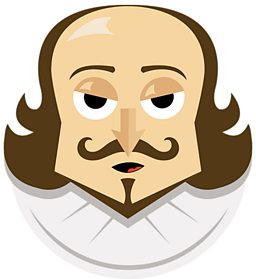 This exclusive emoji has been created by Twitter to mark 400 years since Shakespeare's death. Releasing on Friday 22nd April, this modern day rendering of the Bard can be generated by using #ShakespeareLives in posts.
However, without a selfie or even a reliable painted portrait to rely on, we've pulled together the most commonly accepted images of Shakespeare for you to make up your mind about what he looked like.
The nation's greatest performing arts institutions mark 400 years since the Bard's death
About Shakespeare on Tour
From the moment they were written through to the present day, Shakespeare's plays have continued to enthral and inspire audiences. They've been performed in venues big and small – including inns, private houses and emerging provincial theatres.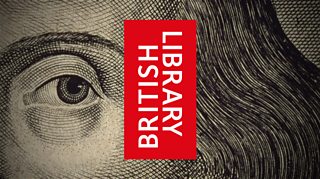 BBC English Regions is building a digital picture which tracks some of the many iconic moments across the country as we follow the 'explosion' in the performance of The Bard's plays, from his own lifetime to recent times.
Drawing on fascinating new research from Records of Early English Drama (REED), plus the British Library's extensive collection of playbills, as well as expertise from De Montfort University and the Arts and Humanities Research Council, Shakespeare on Tour is a unique timeline of iconic moments of those performances, starting with his own troupe of actors, to highlights from more recent times. Listen out for stories on Shakespeare's legacy on your BBC Local Radio station from Monday 21 March, 2016.
You never know - you might find evidence of Shakespeare's footsteps close to home…
Craig Henderson, BBC English Regions
The Chandos Portrait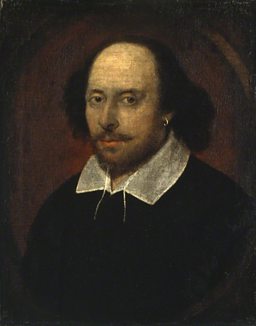 The Chandos portrait is generally regarded as the only portrait which could've potentially been painted with Shakespeare in attendance. It is an oil on canvas portrait thought to be painted by artist John Taylor, between 1600-1610. It was renamed the 'Chandos portrait' after a previous owner and was given to the National Portrait Gallery by Francis Egerton, 1st Earl of Ellesmere, in 1856.
Source: The National Portrait Gallery
Droeshout Portrait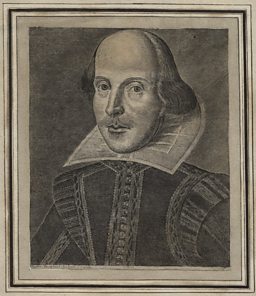 Shakespeare's First Folio is a collection of most of his works, as collected and curated by his King's Men associates John Heminge and Henry Condell. This folio features an engraving by Dutch artist Martin Droeshout. This portrait is also a famous rendering of the Bard, as it's generally regarded as an accurate vision of Shakepeare that was supported by those who knew him.
Source: Folger Shakespeare Library
Cobbe Portrait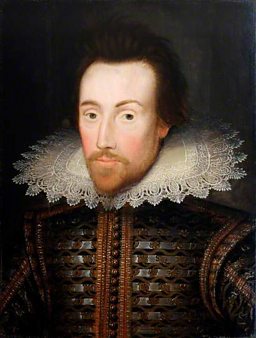 This oil painting from around 1610 is thought to be the only painting of Shakespeare during his lifetime. It is most likely to have been commissioned and owned by Henry Wriothesley, 3rd Earl of Southampton. In 2006, this was found in a private family collection in Ireland and identified as William Shakespeare. The artist who painted this portrait remained unknown.
Source: Shakespeare's Birthplace Trust
The Flower Portrait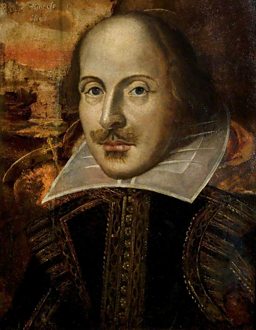 This 19th century oil painting on a wooden panel acquired its name from Mrs C. Flower of the Flower family, who donated the portrait to the Shakespeare Memorial Theatre in 1895. The Flower portrait is thought to be based on the Droeshout portrait engraving, whereas in the past, it was believed that this was the original inspiration for the engraving.
Source: Royal Shakespeare Company
The Kite Portrait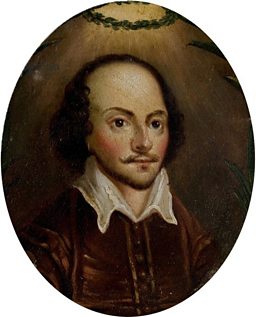 Very little is known about the Kite portrait, which is part of the Royal Shakespeare Company's art collection. Believed to be painted around 1650, the portrait is an oil painting on copper with the identity of the artist currently unknown.
Source: Royal Shakespeare Company
Holy Trinity Monument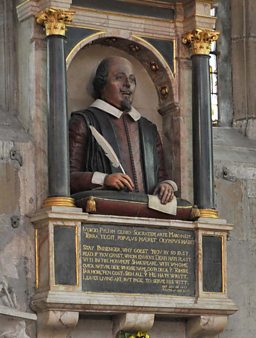 This memorial to Shakespeare is in the Holy Trinity Church, Stratford-upon-Avon, where he was batpised and buried after his death. The statue is believed to have been sculpted a few years after his death by Gerard Johnson, a member of one of the leading Southwark workshops. Given its creation so close to his death, this monument is thought to be a good likeness of the Bard.
Source: Church Monuments Society and the Holy Trinity Church
Shakespeare in his Study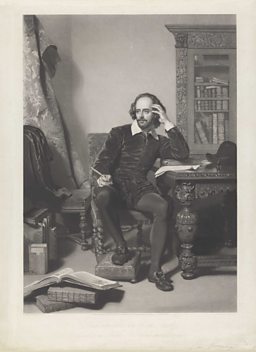 Created by Scottish artist James Faed, this impression depicts the playwright in his element surrounded by books in his study. Produced in 1859, this is a widely recognised image of Shakespeare and was made from a mixture of engraving and etching on paper.
Source: Yale Center for British Art
More on Shakespeare:
An international online festival for UK and global audiences to experience a remarkable collection showcasing the creative range of the Bard's work

A collection of TV, radio and online broadcasts from around the BBC celebrating the 400th anniversary of arguably the greatest ever playwright

When Shakespeare died, he famously left his wife only one thing, but new analysis of his will claims this was an act of love from a dying man
From the experts:
Ira Aldridge toured extensively during the 19th Century