Main content
Tom Daley: "Who hasn't weed in the pool at some point?"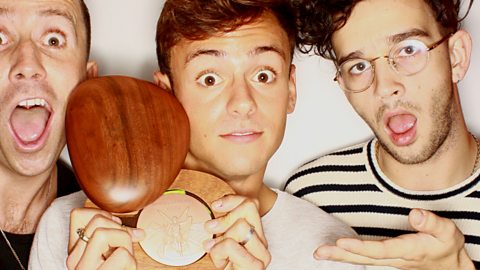 Oh and he knows some Olympians who wee in the pool. They are not getting a medal for that
Olympic medalist and Radio 1 Breakfast Show guest Tom Daley has answered the biggest question when it comes to professional diving: Where do the divers go to wee?
Tom joined Nick Grimshaw and guest host Matty Healy of The 1975 today for a very special Radio 1 Breakfast Show. As well as comparing abs with Matt, he revealed what really goes on in the Olympic jacuzzis.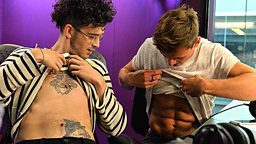 "I'm not a fan of the jacuzzi in the diving pool because I think everyone goes in there to pee," says Tom.
"The colour was never right and I think that's what I think they use that for."
"That's why I stick to the shower. If someone wees in it, you're not going to be bathing in it."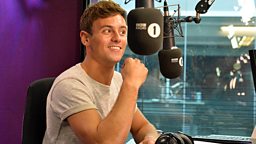 Tom also told Nick and Matt that "some Olympians are filthy" before confessing: "Who hasn't weed in the pool at some point?"
My team mates do and they are very proud of it

Tom Daley
"I've not weed at the Olympics but I know a couple of my team mates do and they are very proud of it."
Tom also says that he has never worn a medal to do "sexy stuff" (Matt Healy's words), but does like to wear one - and nothing else.
"Sometimes you do have to put it on naked, just to see," he says.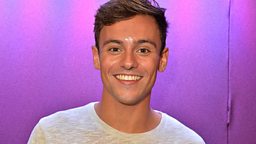 Tom also admitted that his bronze medal from the Rio Olympics has become the centre of attention with his friends (when his mum isn't borrowing it to show around local schools in Plymouth.
"On Saturday I had a gathering with loads of friends for an Olympic celebration," he says. "The medal did come out at one point, it was passed around and there were selfies."
He also says it is a better medal than his previous wins, which he keeps in a cabinet at home.
"Any other medal is a little bit naff. Commonwealth Games medals are beautiful, but if you compare it to national championships..."