Main content
The Witterlist - 20th April 2018
The sun might have been shining beautifully outside, but that didn't stop Mark and Simon from getting back in the studio to produce top-tier radio programming of the highest order. Actors were interviewed. Films were reviewed. 'Tainment was wittered. Here are this week's highlights.
And of course you can enjoy highlights from previous shows by heading over to the Witterlist page.
Lily James was this week's guest, talking about The Guernsey Literary And Potato Peel Pie Society (hereafter referred to as TGLAPPP). Based on the best-selling book, Lily plays writer Juliet Ashton, who visits the titular literary group in 1946 to write about their experiences during World War II.
Mark's reviews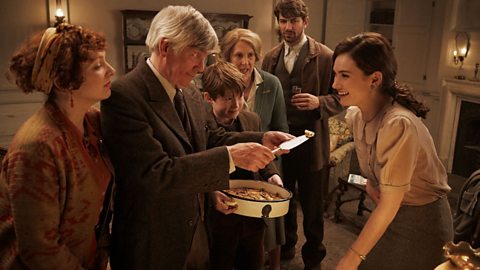 Mark Kermode reviews The Guernsey Literary And Potato Peel Pie Society.
How much you'll enjoy TGLAPPPS depends on your tolerance for tweeness and whimsy. As Mark pointed out, even the spikier moments have been sanded down to the point that you could safely bounce a baby off them. But if you like a thoroughly British "lovely, jolly time" with a great ensemble cast, this could be for you (if you have any energy left after reading the title).
Also out this week, Helen Mirren and Donald Sutherland star in The Leisure Seeker. The title refers to the RV driven by Mirren and Sutherland's married couple, who take a road trip to reconnect and relive their old memories. Sadly, the quality of those leads doesn't translate to a very engaging film, and Mark found it difficult to connect with.
Surprisingly, much easier to fall in with was fantastical teen romance Every Day, which sees a teenage girl falling in love with an entity who exists within a different person every day. Despite the very out-there concept, Mark found it totally convincing and emotionally authentic.
Funny Cow is a new British film chronicling a female comic's fight to gain success in the male-dominated world of stand-up. Bolstered by a brilliant lead performance from Maxine Peake and original songs by Richard Hawley, Mark thought it was a strange film that takes risks – but those risks do pay off.
Finally, Let The Sunshine In is the new film from Claire Denis. Juliette Binoche stars as Isabelle, a divorcée looking for true love. It's a film that might test some viewers' patience, but there's no denying that Binoche gives a brilliant performance, which helps to balance out some of the more testing elements of the film.
Next week
Next week we'll have the wonderful Eddie Marsan live in the studio to talk about Entebbe, the dramatic retelling of the terrorist hijack of an Air France flight from Tel-Aviv in 1976. Mark might review that new Avengers movie, too.
To wrap up this week, TV Movie Of The Week So BAD IT'S BAD saw "Horrible" go head-to-head with "Terrible" as Mark had to pick which is worse between Dirty Grandpa and Bride Wars. He does it so you don't have to.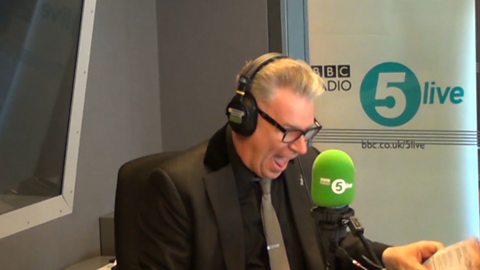 Mark has to choose between "Horrible" and "Terrible".