Main content
Les Parisiennes by Anne Sebba
About the Book
What did it feel like to be a woman living in Paris from 1939 to 1949?
These were years of fear, power, aggression, courage, deprivation and secrets until - finally - renewal and retribution. Even in the darkest moments of Occupation, glamour was ever present. French women wore lipstick. Why?
It was women who came face to face with German conquerors on a daily basis - perhaps selling them clothes or travelling alongside them on the Metro, where a German soldier had priority over seats. By looking at collaborators and resisters, actresses and prostitutes as well as teachers and writers, Anne Sebba shows that women made life-and-death decisions every day, and, in an atmosphere where sex became currency, often did whatever they needed to survive.
This book is an enthralling read, which explores the aftershock of the Second World War.
About the Author
Anne Sebba read history at King's College London and then joined Reuters as a foreign correspondent based in London and Rome. She is the acclaimed author of Jennie Churchill: Winston's American Mother, the international bestseller That Woman: The Life of Wallis Simpson, Duchess Of Windsor and eight other works of non-fiction.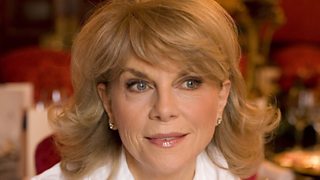 She is married with three children.