Main content
Today Puzzle #632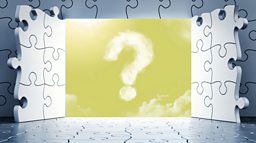 Puzzle No. 632 – Friday 13 December
A dance couple Kelvin Fletcher & Oti Mabuse perform a brilliant routine in the Strictly Come Dancing final tomorrow. They receive a score out of 10 from each of the four judges. When their total score of one dance from the four judges is added up and written as a word, it is a number whose letters are in alphabetical order. What score did Kelvin & Oti get?
Today's #PuzzleForToday has been set by Bobby Seagull, a school Maths teacher and Cambridge University Doctorate student.
Click here for the answer


More fiendish brain-teasers and quizzes on BBC Radio...