Main content
Perfume: A Century of Scents
About the Book
The incredible stories of 100 perfumes from a whole century of scents.
Signature scents and now lost masterpieces; the visionaries who conceived them; the wild and wonderful campaigns that launched them; the women and men who wore them – every perfume has a tale to tell.
Join Lizzie Ostrom on an olfactory adventure as she explores the trends and crazes that have shaped the way we've spritzed through the decades from Chanel No 5 to CK One.
About the Author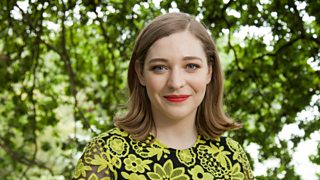 Lizzie Ostrom is a lifelong fragrance fan and began hosting events for people to discover the world of scent in 2010, under her alter ego of Odette Toilette. From evenings on the aroma of outer space, to scent tours of art galleries and trips to the past through perfume, Lizzie brings intelligence and wit to this most ravishing of subjects. She has worked with many fashion brands, as well as cultural and scientific institutions including the Tate, Royal Academy, Royal Institution, Royal Observatory Greenwich and The British Museum. Lizzie lives in London and her favourite perfume changes far too often.