Main content
We need your 'foodie film' ideas!
Since 2017, our 'foodie films' looked at sea kelp in Ireland, wine in Cornwall, saffron in Suffolk, beef and beer in Scotland, and vegan street food in East London, to name a few!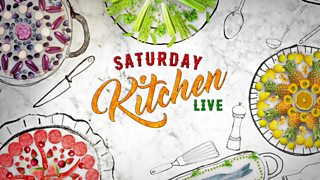 In 2019 we want to cover even more of the UK. So if you've got something exciting and foodie happening in your local area, then let us know! A grower, a producer, a festival, or a brilliant local project - get in touch by emailing:
saturday.kitchen@cactustv.co.uk
Privacy Notice - Important: Your contact details will be collected and processed by Cactus TV, an independent production company that produces Saturday Kitchen Live and Saturday Kitchen Best Bites for the BBC, so that they may contact you about your suggestion being used on future programmes. CactusTV will be the data controller of the data provided. Contacting Cactus TV does not guarantee your participation in the programme, or inclusion of your suggestion in the programme, and if we wish to take your suggestion further we will be in touch shortly after we receive your email. You cannot nominate your own product or service, and you must declare any close connections to any products or services mentioned in your suggestion. Your details will be retained for up to 6 months and always used in accordance with UK data protection. If you wish your suggestion and personal details to be removed from Cactus TV's records, please email saturday.kitchen@cactustv.co.uk. Suggestions and personal data cannot be accepted from those under 13 years of age. Due to the volume of requests received, Cactus TV may be unable to reply to everyone who contacts them.