Main content
I am not a number!
"Dunroamin'"? "The Mill House"? "Pooh Corner"? For most of us, having a house with a name is a sign of wealth and class but before 1775, we'd all have been living in a house with a name. After the passing of an Act in Parliament, all properties had to also have a number and street name to make boundaries clearer.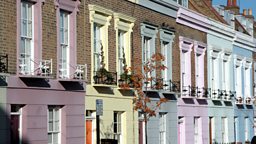 These days, living in a house with a name is desirable and many properties are hurriedly given names before they go on the market, as they tend to fetch more. Research in 2015 suggested that homes with names achieved a better sale price and attracted more buyer interest, with the name "The Old Rectory" achieving most.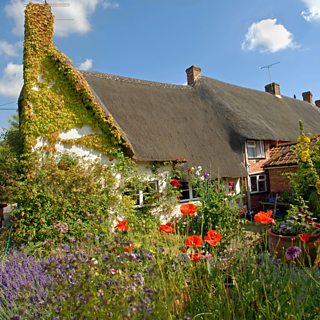 Some house names can be slightly less dignified than "The Old Rectory". "Mouse House", "Hodge Podge Lodge" and "Wibble Farmhouse" are typically eccentric examples, as well as "Bogg View" – conveniently situated opposite a public lavatory. Householders with a literary bent can also give their house a flourish. There are houses named "Toad Hall", "Thornfield" (Jane Eyre) and Downton Abbey's own "Highclere" in abundance in Britain. There are also no less than 116 cottages named "Nampara", Ross Poldark's cottage. Many Game of Thrones enthusiasts are happily ensconsed in "Martell", "Nobel" and "Bolton".
It was the rise of suburbia that empowered ordinary householders to name their homes. Rural homes tended to be named after the occupation of the owner, ie "The Smithy", "Mill House", "The Schoolhouse", etc. At the turn of the century, PG Wodehouse was writing in his Psmith books about visits to suburbia and red-brick villas called things like "Privet Lodge" and "The Cedars, Mafeking Road, Mitching Hill". The epitome of the new middle class, Charles Pooter, the hero of Diary of a Nobody, is consumed with pride for his new home, "The Laurels, Brickfield Terrace, Holloway, London."
If you needed any more evidence that naming your home was a gesture of upward mobility, think of Susan Carter in The Archers, now delightedly living in her self-built "Ambridge View", and Vera Duckworth in Coronation Street, naming her home "The Old Rectory", post stone-cladding, of course.
Changing your house's name is certainly possible but requires a certain amount of administration. The council must be informed, who will then consult the Royal Mail to ensure that there is no clash with another property. You can't change your house's number. In North Wales, the council has introduced a 'cooling off period' for homeowners wanting to change the name of their house after a spate of English householders wanting to drop the ancient, traditional Welsh house names. One example was a farmhouse in Carmel. Its name, Prys Owain Fawr, could be traced back to 1744. The new owner wanted to change the name to Mountain View.