Main content
Mysterious superstitions in sport
We often think of sport as driven by tactics, agility and peak physical fitness. And while this is all true, superstition also has a major role play in preparing sportsmen and women for greatness. From athletics to football, rituals are a common way to get in the zone. From Serena Williams' unwashed winning streak socks or a knitted dog belonging to England's Rugby World Cup finalist Lewis Ludlam, reassuring good luck charms, it seems, come in all shapes and sizes.
In Writing's On The Wall, confidence coach and sports psychologist, Martin Perry gets to grips with the diverse range of sporting superstitions and the difference they make.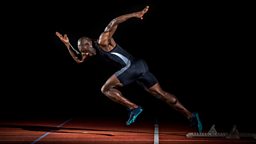 Predilections for precision
Superstitions in sport are often very precise, as you would expect from a group of people for whom accuracy is so critical. Tennis champion, Rafa Nadal is well-known for his penchant of lining up his water bottles as well as for his prolific ball bouncing. Former World Champion rower, Annie Vernon had a water-based superstition too. She used to pour water from her drinking bottle on to each of her oars before she raced.
I only ever used to put my left shoe on first.

Former 400m runner Iwan Thomas
Athletics is a rich vein for rituals. "I only ever used to put my left shoe on first," former 400m runner, Iwan Thomas says of his race preparations, "or my left leg through my pants in the morning first. It was the same at the end of a race, it was always the left shoe that had to come off first."
This order remains with Thomas to this day. But Thomas had other superstitions too, such as only training in lane 2, and, towards the end of his career, he would pull on his left ear just before going into the blocks.
Meanwhile, American 60m hurdles runner, Christina Clemons always has a pre-meet two days before a race and never the day before and she avoids a particular shade of lipstick. This cautious approach runs in the family. Christina's husband, 400m runner Carl Clemons won't sleep in the same bed with Christina before a race. "He will sit in the dark and just be zoned in or just talk to himself in the mirror," says Christina, "and I'm like 'you're weird, but if it works for you, it works for me'."
Martin Perry explores how superstition pervades the world of professional sport.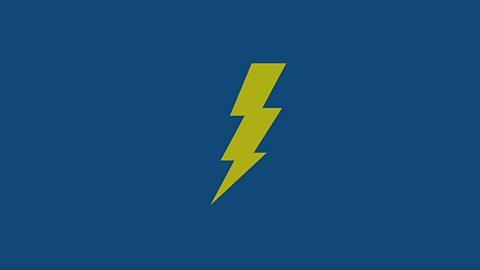 Chance is much more significant than people give it credit for.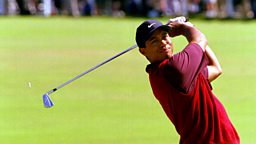 Tiger Woods wears a red shirt for the final round of golf tournaments
Dressing for success
Clothing is crucial for sport. It has to be comfortable and allow freedom of movement, but it can be more than that.
800m runner Guy Learmouth will only ever run in odd socks. "I would rather run in no socks than matching socks!" he says. It's a habit that harks back to playing sport with his brothers and the family washing basket becoming a lucky dip! Among numerous superstitions, former British number one women's tennis player Anne Keothavong would wear the same outfit if she was on a winning streak. Not the exact same - like Serena Williams' socks – but the same design. Tiger Woods wears a red shirt for the final round of golf tournaments and Michael Jordan, as Martin Perry notes "always wore his lucky college shorts under his kit, starting a trend for baggy basketball shorts in the process."
Former Tottenham striker, Clive Allen understandably forged a particularly close relationship with his boots in his top scoring season of 1986/87, when he scored a club record of 49 goals across all competitions. He nearly lost the boots to Diego Maradona when the Argentinian legend needed a pair for Ossie Ardilles testimonial game against Inter Milan, but Ossie talked him out of it!
Treasured trinkets
Martin Perry found a large group of athletes who had lucky mascots and other objects when he attended the Muller Indoor Grand Prix in Glasgow. British 100m sprinter Harry Aikines-Aryeety has a Lego Superman - "it reminds me of what I am trying to be like – Superman that is." 60m and 110m hurdler Cameron Fillery reveals he used to have a lucky egg. "My coach made me get rid of that because that was just ridiculous, but I liked it," he says. Meanwhile, Iwan Thomas had a particularly emotional lucky charm. "I used to run with a medallion that my grandfather gave to me when he died. I'd attach it to his spikes and rub it twice as I got into the blocks."
Charms work on the field as well as the track. Rugby Union star Lewis Ludlum has a knitted dog he carries round to games. "It's a retired police dog! If I haven't had it on me, I've had to find other ways to talk myself up and get into the game." Lewis also carries a four-leaf clover with him!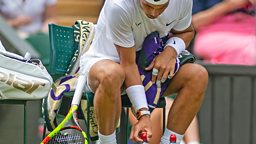 Tennis champion, Rafa Nadal
How do all these superstitions and rituals help?
"It makes you almost feel like two or three inches taller," says Lewis Ludlum, whose various superstitions above are joined by a set warm-up routine and getting dressed in the same left-right order as Iwan Thomas. Thomas himself says: "if you have rituals that have worked for you in the past you think 'that's part of my life, if I break that chain I am going to give myself bad luck.'"
This need for routine is deep-rooted in our brains. Why is repetition so important to us?
Thomas makes the point that we all have preferred routines, for example a favourite television show we watch in the afternoon or eating lunch at a set time of day, and Annie Vernon asks: "where is line between superstition and routine?"
It makes you almost feel like two or three inches taller.

Lewis Ludlum, Rugby Union star
"Every athlete has a routine, tried and tested under pressure", Annie continues, "they're there get you into the right head space and physical space to perform out of your skin, and a way of asserting your control over an unfamiliar, potentially hostile environment.
If that routine involves wearing a particular pair of socks, that's fine as long as you're still able to perform. If you forget your lucky socks, do you go to pieces? The best athletes – no, of course – they'll just adapt their routine."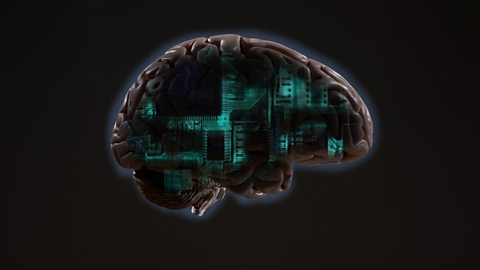 Professor Andy Miah talks about how today's athlete will change.
Why we'll always have superstitions
Behavioural scientist and psychologist, Professor Stewart Vyse, a specialist in superstitions and critical thinking, pinpoints superstition as a friction between the two parts of our brains, one part being for rational thinking and the other for intuitive feeling.
"Those lucky socks can't really be lucky," Professor Vyse says, "but we tend to give in – it's often called acquiescing – to this more gut level reaction of the brain. We make connections between things that are just coincidental, we give them special significance where there is none there. Superstitions have such a strong psychological pull…I don't think we'll ever be rid of them."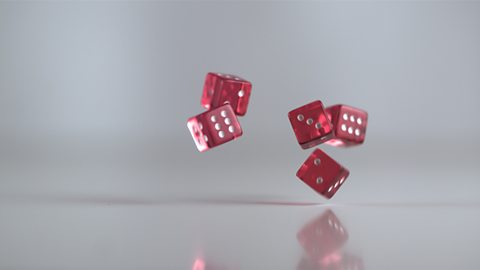 Its not that coincidences occur, it's that we notice them.
More from Radio 4
Martin Perry explores how superstition pervades the world of professional sport.

Why is it that some people seem to have all the luck? And can we improve our fortunes? Tui McLean explores the ins and outs of being lucky.

Are we able to rewire and re-programme our own mind and control our own destiny?