Main content
The Little Painting Challenge
Competition
We have been delighted by response to The Little Painting Challenge. We have received thousands of entries from all parts of the country and all ages – from school children right through to those over 100 years old. There has been an incredible range of subjects, styles and techniques, and our judges Cressida Cowell, Helen Stalker and Andrew Tomlinson were overwhelmed by the quality of the work and how creative people had been on the relatively small space of a postcard.
We now reveal the winners, as chosen by our judges.
Tim Matthews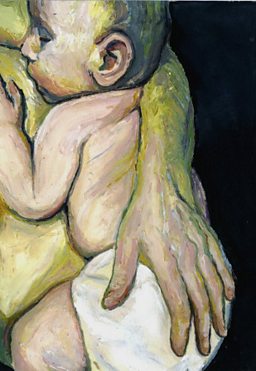 Over 16, Experienced Category
Charlotte Wood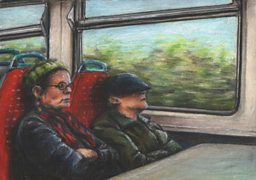 Over 16, Beginner Category
Amelia Johnson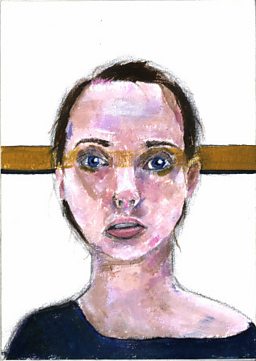 7-15 Year Old Category
The Winners
7 – 15 year olds – Amelia Johnson
Over 16 Beginner – Charlotte Wood
Over 16 Experienced – Tim Matthews
There were so many amazing entries that the judges felt that some of them deserved special recognition. The following gallery shows the 'highly commended' entries in each category.
The winners and highly commended entries along with 1000 of the best postcards will now go on exhibit at the Whitworth Art Gallery in Manchester. The exhibition is open from 1 May until 22 May in the Grand Hall.
Congratulations to the winners and well done and thanks to everyone who took part!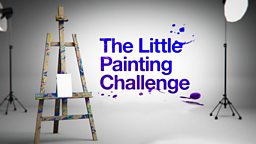 Frequently Asked Questions
When does the Whitworth Art Gallery exhibition finish?

The Whitworth exhibition runs from 1 May until the 22 May.

Please note: The Exhibition will not be open on the 8 and 15 May.
Where can I find out more about Get Creative?

You can find out more about the BBC's Get Creative campaign here.
How can I find out if my postcard has been chosen for the exhibition at the Whitworth Art Gallery?

We have made every attempt to contact everyone whose entry is in the exhibition using the information that was provided on the entry form. This means if you haven't been contacted by the team then it is unlikely that your entry has been selected.
Can I have my postcard returned?

The period for requesting the return of entries has now closed. Unfortunately, we are unable process any requests for returns that arrived after 5pm, 11 May 2015.

If you requested the return of your postcard and you haven't received it by the end of July, please assume that we were unable to return your postcard for one of the following reasons:

a) We did not receive your postcard in the first place

b) We cannot match the details you have sent in with the details on one of the entry postcards

c) Your postcard arrived after the competition closing date of 5pm, 2 April 2015

d) Your return request arrived after 5pm, 11 May 2015