Main content
Draw Your Album (or, single!): Olly Murs
After Olly Murs did his insanely good Live Lounge set for our Live Lounge Month we grabbed him to get him to pen his album cover for us, just as Clean Bandit, Biffy Clyro and the rest had done before him.
But slight snag, his new album cover is so top secret that even Ols doesn't know what it will be so he compromised and took a bash at his single cover for us.
What a gent...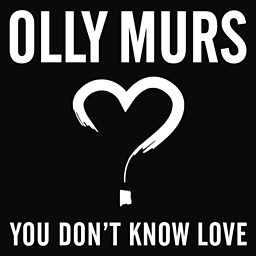 So this monochrome goodness is Olly's single cover for You Don't Know Love.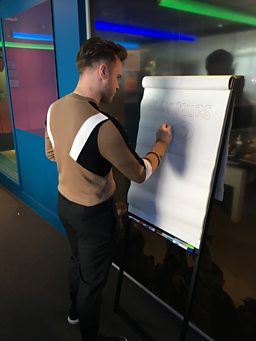 YAAASSSS Olly, not a dark pen in sight. This is why we love him, he went straight for the pink.
HERO.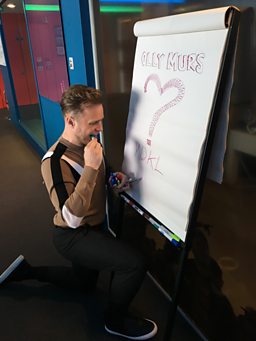 And we've got to say we were well impressed.
So impressed in fact that our heart skip, skip, skipped a beat.
Soz, not soz,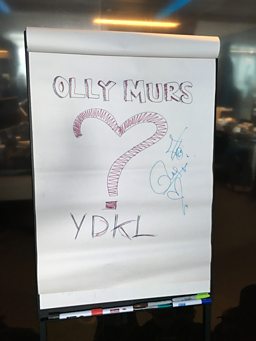 He even went as far as to shade it. What an actual star.
Shading? That's like an A-level art thang.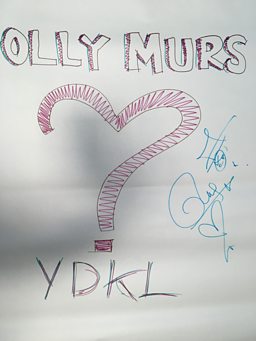 He was so proud of himself he admitted he thought it was 'better than the original'.
For a small fee, Olly, it's yours...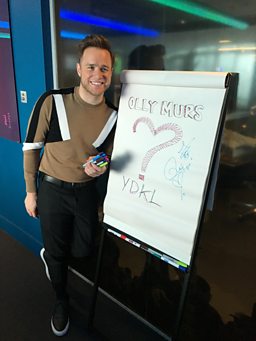 We're thinking of commissioning him to do the art work for our new house.
Because we've heard that's a classy and adult thing to do.
Olly Murs took to the Live Lounge stage to perform some of his best tracks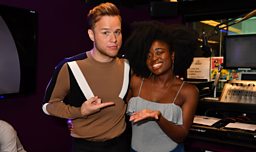 Olly was in to take part in our amazing Live Lounge month. He rocked out with his new track You Don't Know Love and a cover of Justin Timberlake's Can't Stop The Feeling mixed with a little Dance With Me Tonight mash-up. LOVE.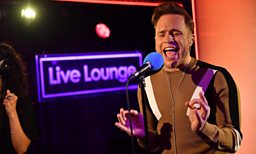 Catch Olly's full set VERY soon by clicking on the Live Lounge link.
Simon, Ben and James took our challenge of drawing their own album cover