Main content
11 young celebs open up about their gender and sexuality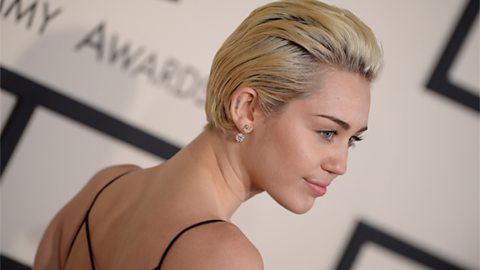 Grimmy talks about Miley Cyrus speaking out about her gender and sexuality
Sexuality and gender are topics that need to be spoken about and embraced. So when we heard Grimmy chatting on The Breakfast Show about Miley Cyrus being such an amazing role model for people struggling with their identity we could not have agreed more.
These celebs have opened up and spoken about sexuality in the most awesome ways...
1. Miley Cyrus...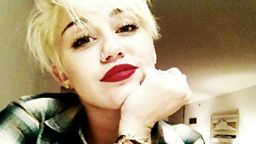 Credit: Instagram
"My whole life, I didn't understand my own gender and my own sexuality. I always hated the word 'bisexual', because that's even putting me in a box. I don't ever think about someone being a boy or someone being a girl. My eyes started opening in the fifth or sixth grade. My first relationship in my life was with a chick. I went to the LGBTQ center in L.A., and I started hearing these stories. I saw one human in particular who didn't identify as male or female. Looking at them, they were both: beautiful and sexy and tough but vulnerable and feminine but masculine. And I related to that person more than I related to anyone in my life. I was like, 'Oh — that's why I don't feel straight and I don't feel gay. It's because I'm not,'" she told Variety.
If you were born female, but are not happy with being a girl, or born male and feel that you are unhappy being a boy; this is known as gender dysphoria.
2. Cara Delevingne...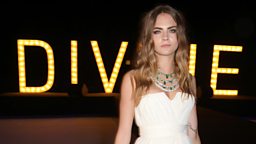 "My sexuality is not a phase. I am who I am. I think people shouldn't be scared of [sexuality]. I'm young, I'm having fun, I don't want to pretend to be something I'm not. Being in love with my girlfriend is a big part of why I'm feeling so happy with who I am these days," she told The Telegraph.
It's thought that around six percent of people are gay. But knowing whether you are or not isn't always simple to work out. If you are feeling sexually confused, help is at hand...
3. Ellen Page...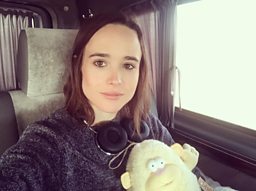 Credit: Instagram
"I suffered for years because I was scared to be out. My spirit suffered, my mental health suffered, and my relationship suffered. We deserve to experience love fully equally without shame and without compromise. There are too many kids out there suffering from bullying, rejection, or simply being mistreated because of who they are," Ellen said in a speech at a Human Right Conference.
If you're being bullied you need to tell someone. You don't deserve it and you can put an end to it.
4. Lily-Rose Depp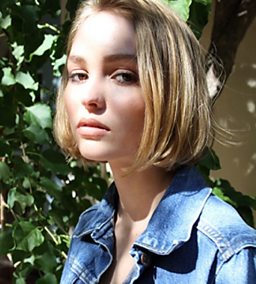 Credit: Instagram
"A lot of people took that as me coming out, but it wasn't at all. I did it to say the opposite, to say that you don't have to label your sexuality. If one day I decide to do something different, I'm comfortable with that, with whomever I happen to like. I'm just saying to kids today: It's becoming more acceptable not to label your sexuality, to not say I only like boys, or I only like girls. It's something that's so fluid and not set in stone. You might think you're straight for 50 years and then decide that you're gay, or vice-versa. It can change. It's a spectrum, and everybody is somewhere on the spectrum. Like whoever you want to like and feel whatever you want to feel," she said to Nylon.
5. Demi Lovato...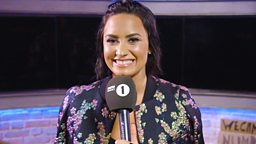 "I am not confirming and definitely not denying [that I've been with girls]. All of my songs are based off of personal experiences. I don't think there's anything wrong with experimentation at all," Demi told Alan Carr.
6. Kristen Stewart...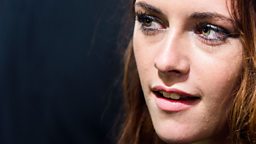 "If you feel like you really want to define yourself, and you have the ability to articulate those parameters and that in itself defines you, then do it. But I am an actress, man. I live in the ambiguity of this life and I love it. I don't feel like it would be true for me to be like, 'I'm coming out!' No, I do a job. I think in three or four years, there are going to be a whole lot more people who don't think it's necessary to figure out if you're gay or straight. It's like, just do your thing," she told Nylon.
Homophobia is a fear or negative attitude towards gay people and it can be extremely damaging.
7. Shay Mitchell...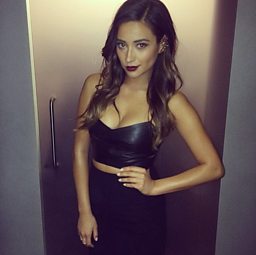 Credit: Instagram
She told Cosmopolitan US: "When I started [dating], people were like, 'What are you?' I'm like, right now I'm dating a guy," she explained. "I don't know what it's going to be in three years. You love who you love. Black, white, polka dot, that's what my dad always said. I'm never going to label myself. I could be 50 and dating a woman and then what? I said I was straight and now I'm not?'"
8. Shailene Woodley...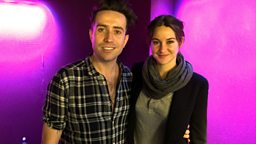 "I fall in love with human beings based on who they are, not based on what they do or what sex they are," Shailene told The Hollywood Reporter.
Are you totally gaga about your boyf or girlf? Think it could be love? Check out the tell-tale signs of being in love here, plus advice on sharing your feelings...
9. Tom Daley...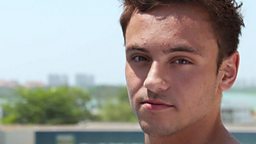 "For me, honesty is something that I really do believe in and I've always been honest. I may have been vague, but I've always been honest. Come spring this year, my life changed massively when I met someone and it made me feel so happy, so safe and everything just feels great. That someone is a guy. My whole world just changed right there and then. Of course I still fancy girls, but right now I'm dating a guy and I couldn't be happier. It just really does feel right. People are gonna have their opinions and people are gonna make a big deal of this -- is it a big deal? I don't think so. But I wanted to say something and I feel like now I'm ready," he said in a YouTube vlog.
Warning: Third party videos may contain adverts
10. Jessie J...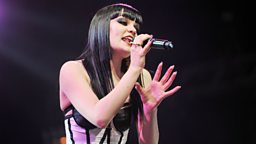 "For all the people congratulating me on 'coming out' or confirming I'm 'bi' lol-I have NEVER hid my sexuality. I love who I love. I will never label my sexuality. If its a boy its a boy if its a girl its a girl." She added: "Whatever I do in life SOMEONE somewhere will HATE it. Be it my music, my face, my clothes, my hair, my bum lol. It Is what it is. Let the haters hate. Live for the moment (sic)," she tweeted.
If you're thinking of 'coming out' about your sexuality, it can be a daunting prospect when you're unsure how people will respond.
11. Nick Grimshaw...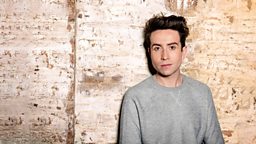 "I only feel like you're coming out if you've been married, or pretended you were straight. I never had any false thoughts in my brain. I didn't have three kids and then go, "Guess what guys?" There were no bulletins to be delivered because it was all I ever knew," Grimmers told Radio Times.