Main content
Want to be a better writer?
Sue Wilkinson from The Reading Agency reveals how reading can help you become a better writer.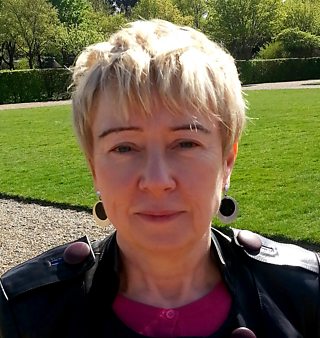 Reading is a brilliant thing to do in your spare time. It is great fun, it can help you unwind and, if you want to be a writer, reading can inspire you, help you develop your style and show you what you like and don't like. In fact, lots of the writers we work with say they wouldn't be a writer if they weren't a reader. Here's why.
Reading builds your imagination
One of the most magical things about reading is that it takes you to other places, from other realms to outer space, from just down the road to the other side of the world. Every time you do this, your imagination develops – scientific research shows that reading helps to develop your cognitive ability.
If you want to understand what it was like to live 200 years ago, what it's like to be a refugee, or to be 80 years old, books are the answer. They help you see things from other perspectives so you can create characters with different experiences to your own.
Reading helps you communicate
Reading is a brilliant way to improve your vocabulary; every time you read you are developing a bank of words that act as tools to construct your story, and communicate your ideas. Look at how poets manage to convey thousands of images in just a few words.
Learn from the greats
Learn from authors with years of experience
Being a brilliant writer takes lots of practice, so learn from authors with years of experience. Work your way through a story slowly and note how they hint at a character's personality through their speech, or what they wear; how they leave certain things unsaid. Try writing a paragraph or two in their style, noting the techniques they use.
You can read what you like, how you like
There's no right or wrong thing to read: what's most important is that you enjoy it. Taking part in The Summer Reading Challenge, run by The Reading Agency and libraries, is a fun way to keep your reading up in the holidays. Why not take some time to read different formats and decide what you like best: you could read comics or magazines, short stories or poetry, paperbacks or audiobooks. Whatever you choose, reading should be enjoyable and something you want to come back to over and over again.
More from 500 Words
Honorary 500 Words Judge HRH The Duchess of Cornwall appears in our special animation.

Everything you need to know about Radio 2's short story-writing competition for kids.