Main content
The House by Simon Lelic
About the Book
Londoners Jack and Syd moved into the house a year ago. It seemed like their dream home: tons of space, the perfect location, and a friendly owner who wanted a young couple to have it.
So when they made a grisly discovery in the attic, Jack and Syd chose to ignore it. But that was a mistake.
Because a body has been discovered.
Right outside their back door.
And now the police are watching them...
About the Author
Simon Lelic is the author of three previous novels: Rupture (winner of a Betty Trask Award and shortlisted for the John Creasy Debut Dagger), The Facility and The Child Who (longlisted for the CWA Gold Dagger and CWA Ian Fleming Steel Dagger 2012).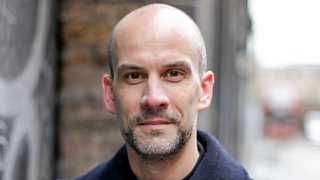 The House is his first psychological thriller, inspired by a love of Alfred Hitchcock and Stephen King.