Main content
Six inspiring images of grids

1. Street Plan of New York
The city has the repetition of the grid, yet every street is different. Freedom lives within the vast regular structure.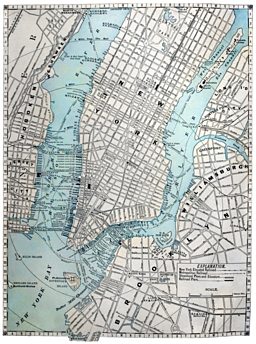 2. Perhaps the grid is architecture itself…
The architect Pier Vittorio Aureli says "Every building is the rational distribution of space. This implies an overall grid which organises its proportions, its measures, its physical composition."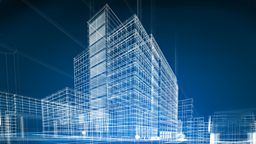 3. Iannis Xenakis' Metastasis
The postwar Greek composer trained as an architect with Le Corbusier before he became a composer. His geometric score for Metastasis became the blueprint for the Philips Pavilion, designed for Expo '58 in Brussels. Music and architecture meet in the grid.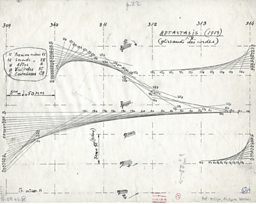 4. Tablature
Lute music, or tablature, is an austere grid where the structure allows great improvisation and freedom for the player – for lutenist Thomas Dunford it represents "…a window that opens up to the world".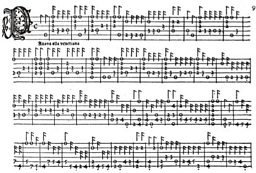 5. Turner's studio
This great lattice window in Turner's studio at Petworth House is where the artist would look out when painting his masterpieces. The grid was used by artists from the Renaissance onwards to help with composition and perspective in painting.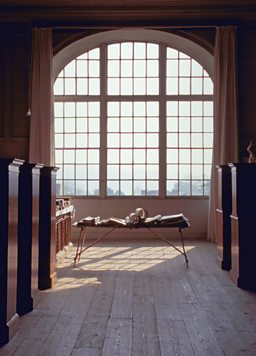 TURNER'S STUDIO, Petworth, Langlands & Bell.

6. Composition for a New Museum
Artist Oliver Beer uses resonant frequencies in architectural spaces to create essentially a three-dimensional grid of sound.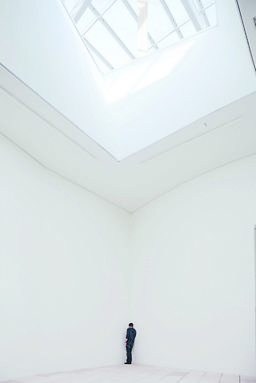 2014, Fondation Louis Vuitton, Paris © Oliver Beer
Examining the science and ancient beliefs around the subject.of immortality.