Main content
PayPal
PayPal – pay how you want, when you want and where you want. At least that's what the company claims.
But just how happy are the customers on the receiving end of those payments? Not very, according to those who've been subjected to their so-called "security checks".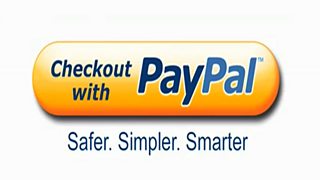 Around Mid-October Emma Fox sold a bag through E- bay. When she then tried to withdraw the funds a confirmation screen appeared to advise it would take 4 hours, followed by a subsequent possible 2 hours.
After the 6 hours the money hadn't appeared in her account so they decided to email PayPal. Paypal did write back to say it was because of security checking reasons, although they couldn't tell them why the security checks took place and that it would take 72 hours for the money to reach our account.
PayPal's security processes are designed to combat fraud and money laundering. But in September a technical glitch in updating their systems led to additional checks and delays for a number of customers.
At the start of October, PayPal claimed it had fixed the problem, and said all transfers should take place within 6hours but this was a surprise to Emma.
Later in October Emma had a further 2 items to sell, one being a vehicle which was close to £1000 and they experienced the same problem. They had to wait for 3 days for a lot of money to be transferred into their account.
"You want to know your money is safe and secure yet they cannot give you an explanation as to why they need to hold onto it for that long."
At least Emma eventually got her money. But for others, PayPal's "fast, safe and simple" way of paying has been anything but.
Josh Sewell's friend owed him money for a holiday and decided to pay Josh back by PayPal.
So he sent £810 pounds into his PayPal account and withdrew it to his bank but within an hour or so Josh got an email saying it had been stopped and that there was an enquiry into this transaction.
PayPal said there was an "unusual pattern of activity" on Josh's account. It held on to the money for 2 weeks – then sent it back to his friend, without permission.
Luckily for Josh it was a friend but if he was selling something on E-bay which was worth that much money and didn't know the person, then that could have caused real trouble.
"I thought the customer service was terrible...We made numerous emails and calls to the company but the people at the other end were like robots.. they just gave the same answer.. no one had any authority to deal with the situation."
Josh now has his money after his friend paid him in cash but his problems continue as his account is still limited. His girlfriend's account is also limited because they linked their accounts and thought they were the same person. So neither of them can use E-bay or paypal.
Luckily for Josh, he doesn't rely on PayPal for his living. For online traders and businesses, a frozen account can spell disaster.
Jake Wright ran a business selling video games through websites including E-bay and the money was handled by Paypal.
One day he got a notification that his PayPal account had been limited and in turn his E-bay account had been suspended.
They had to send all company documentation such as supplier invoices, his own identification, bank statements to E-bay but were then told by them that this was not sufficient - because the documents were illegible. They checked and resent the files - again to be met by the same response every time.
PayPal told Jake his account was considered high risk and to make matters worse E-bay contacted his clients directly.
Jake says, "E bay contacted all of our customers with a fraud alert notification. They told them they should raise a resolution in their resolution centre against us. Even though the customers had already received the products they'd paid for. Ultimately it meant we had to sell the assets of the company, and wind down trading...there seems to be no sensible appeals process."
No-one can doubt the importance of internet security to PayPal but by freezing accounts and holding onto thousands of pounds of customers' money for months at a time - for some customers at least, could it be that PayPal itself has become an online risk?
Company Response
Watchdog has been in touch with PayPal who have looked at the customers cases and sent us the following statement:
Most of our 15 million UK customers find that things go smoothly with PayPal, but we don't always get it right. We recognise the need to improve and are investing significantly in our customer service centres in Ireland, where we are recruiting an extra 1,000 people by 2015.
We don't arbitrarily freeze accounts. Sometimes we have to apply restrictions in response to negative buyer feedback; to comply with financial regulations; or if there is an unusual spike in payments. While our security measures can seem frustrating to some customers, they are essential tools that ensure our customers can make fast and easy payments.