Main content
Firing up a passion for pottery
25 February 2016
Sometimes it takes a life-changing event to make you take a moment to reflect and remember the things that you once enjoyed doing.
For the past 25 years Joan Chan has run a fish and chip shop in the Wirral with her husband Billy, but after he became ill she decided to revisit her passion for pottery.

And so excited by how she felt about getting her hands on clay, she decided she wanted to see if she could ignite that passion in other people by sharing her skills.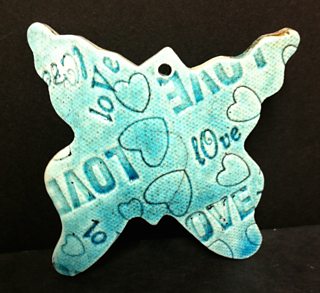 I got hooked and quickly realised I wanted to learn more
Joan stumbled on pottery painting 15 years ago and says: "I got hooked and quickly realised I wanted to learn more."
When the pottery painting shop she used to visit closed down she bought some moulds, a kiln and ceramic paints from them and carried on at home.
She then progressed to a pottery course at Southport College because she wanted to actually work with clay rather than just paint it.
"I loved it and quickly realised I needed to know how to make glazes and fire the kiln successfully," she says.
But she was told she would need to go to university to learn this, so she signed up as a mature student and got a ceramic design degree about ten years ago.
"I never really pushed my ceramics because of my commitment to our fish and chip shop business, but my husband had a breakdown 18 months ago and my whole world changed," she said.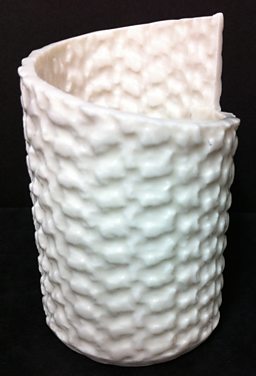 "I have looked after him, moved house twice and gone into a totally different world of people with mental illness and it has totally opened my eyes."
I was in another world, totally absorbed by what I was doing and I was amazed at how good I felt
An old university friend suggested she join a pottery class that was setting up in Liverpool as a distraction from all the changes going on in her life.
"From my first class I was in another world, totally absorbed by what I was doing and I was amazed at how good I felt, it was this feeling that gave me the idea I could maybe help others experience this relief too," she says.
Her main love of ceramics now is throwing and glazing and she has just bought a gas kiln so she can experiment with glazes.
She now has time to explore ceramics further and confesses to being 'a bit of a geek' because she likes to learn lots of different processes and can now throw pots, slab build and slip cast.
And these are all skills she would like to help others learn and is investigating whether she can run workshops in a nearby community building.
Her husband's illness has made her become aware of the needs of others more and after finding respite in pottery she hopes to give the same to those with depression or post-traumatic stress.
Her husband Billy says it is good seeing her rekindle something she loves.
"After what we have been through over the last couple of years, when our life just went out of control, it is good to see her taking control again by making objects with the clay," he says.
"It's a good diversion for the mind and a good way to release everyday stress, the creativity and inspiration help you to look at life differently," he adds.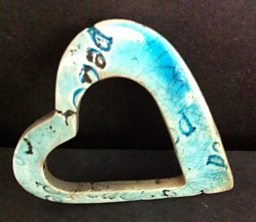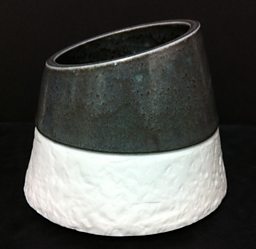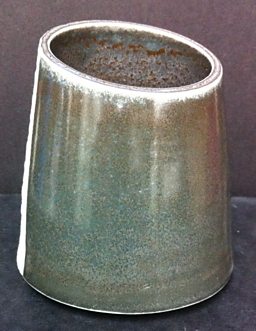 Meet the world-record holding crafters making a crochet Christmas project

One of a handful of aspiring artists whose painting was chosen for the Royal Academy's Summer Exhibition

A retired designer who painted a Canaletto-style painting, replacing the buildings with those of his home town

A jewellery designer who discovered a love for digital printing and uses it as a way to relax and to cure jet-lag

A dedicated mum and knitter who makes retro tank tops for her rugby- mad son and his friends to add a splash of style to the stands

A stitcher who joined a sewing group to meet like-minded people. She's made tea cosies and draught excluders as gifts and hopes to move to dressmaking

A stroke survivor who has used painting, music and writing to rehabilitate. He shared his first self-portrait using his affected hand with Get Creative

A keen cross stitcher and crafter who uses it as a way to relax and wind down after a day content producing for Get Creative