Main content
JB Gill: Why isn't there a GCSE in agriculture?
JB Gill used to be in the band JLS, and is now a farmer and TV presenter.
For BBC Radio 5 live, he wanted to investigate whether agriculture should be a key part of the school curriculum.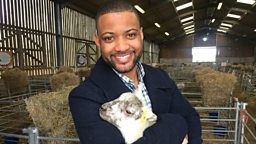 My son is three and he loves being outdoors with me on our farm in Kent.
I think it's really important for his development to spend time with our animals and learn about the land.
It still baffles me that young people have no idea where their food comes from.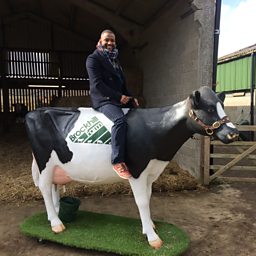 Just last month, the MP Julian Sturdy led a debate in Parliament calling on the government to introduce a GCSE in agriculture.
There's already one in Northern Ireland and he says it would help to create the next generation of farmers from children of all backgrounds.
I don't know if it has to be a GCSE but should school children learn more about farming?
What are the benefits? I'm about to find out.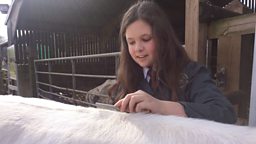 It might seem a bit inconceivable to combine farming with school, but at Brockhill Park School it all fits together seamlessly.
There's been a farm there for 70 years and they've invited me to come along and see how it works.
On one side of a courtyard there's a traditional classroom and Miss Dobbin is teaching her Year 7 class about the lambing process.
Right outside the classroom door, another group of pupils can be seen meticulously grooming two calves.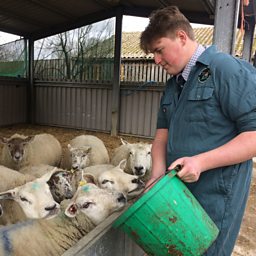 Charlie is in his last year at the school. His dad was in the navy and his mum and brother worked in sport.
"When I first came here I wanted to do sport but coming down here has now got me into a farming apprenticeship," he said. "I'm the only one to adopt this way of life.
"I want to help and do my bit for the country producing the meat. Animals are nicer to work with than humans!"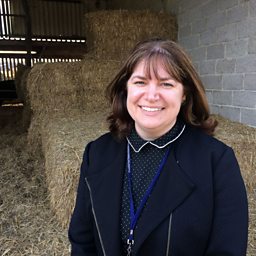 Teacher Donna Ashlee runs the farm club at the school.
She believes the children get so much more from their weekly agricultural classes than an understanding of farming.
"It's not just about agriculture – it's about team work and communication, amazing life skills."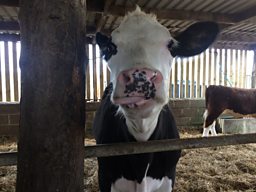 But how much value does it really have for someone who wants to be a doctor or a lawyer or an accountant instead?
"It's huge, it's difficult to measure," said Donna. "Learning about where your food comes from has such intrinsic value to people's lifestyles, how they live.
"It's shocking how people - educated people – have so little idea of where their food comes from."
It was so refreshing to see the pupils at Brockhill in their green overalls for their 'farm school' uniform.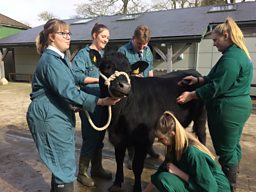 Donna thinks the industry desperately needs the young generation to get on-board
"It's very famous that the average age of a farmer is what 58, 59," she said. "We need skilled young people to come into what is a really big industry."
The school is one of the few in the country to offer BTEC qualifications in animal welfare. Donna says more schools used to offer it until the qualification stopped being counted in their league table results.
"Many schools couldn't see the value in unrecognised courses. Luckily I'm not from a school like that. We're risk taking, we believe in the value of what we're doing more than politics."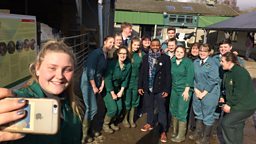 A survey of young children carried out by Careers in Farming and Food Supply in 2015 showed the industry was perceived as "boring, repetitive and low-paid".
I think the children at Brockhill would disagree.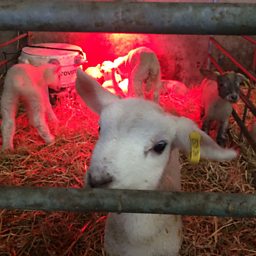 But what value is there to society as a whole, in children learning about farming?
I'm hoping my next stop at Hadlow Agricultural College will give me the answers.
I'm in the lambing shed with a group of their agricultural students, it's hard to hear over the bleats of 200 lambs and their mothers.
By the end of spring, 1,000 lambs will have gone through this shed – all handled by the students at the college.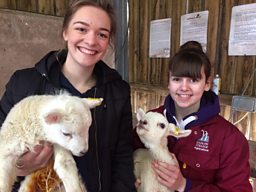 First-year student, Lindsay, is one of the most committed here. She's just put in a 75-hour week.
I was holding a chicken and a child came over to me from London and asked if it was a rabbit."

Lindsay
"I had to lamb seven in a row," she said. "It was all a bit manic but I like working hard."
Like many of the students here, Lindsay was inspired to learn about farming after joining the Young Farmer's Club at school.
"Everybody should have the chance to learn agriculture at school," she said.
"Coming here has made me realise it's a whole industry."
Lindsay is shocked by how ignorant some children are about animals.
"I was holding a chicken and a child came over to me from London and asked if it was a rabbit? And I said, no – it's a chicken!"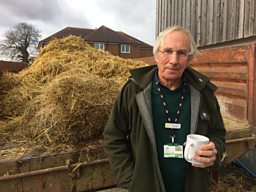 Alan West has been a lecturer in agriculture at Hadlow College for nearly 40 years.
He says Brexit has made it even more important that we inspire the next generation of farmers.
"It's very important that we're in a position to produce a significant proportion of our own food – for food security, food stability, it's vitally important" he said.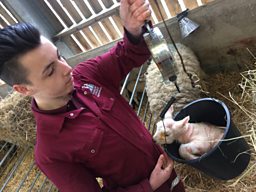 Alan also believes we'd be a far healthier nation if we still had that connection we had with the land 50 years ago.
"Over the years we've seen a gradual decline in the eating habits of the UK; obesity is becoming a significant problem.
"As a nation we're paying for that.
"It would be nice if agriculture was a core part of the curriculum so that people understood where their food comes from, so that we can encourage a change in eating habits, people eating locally, maybe eating better – long-term that's got to be good for the nation."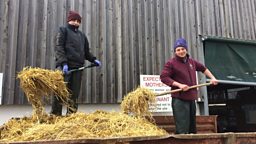 I've had a brilliant day and met some amazing young people who have made me feel much more confident about the future of farming, but there's no doubt that there is still more to do.
I'm also even more convinced that agriculture should be up there with Maths and English on the school curriculum.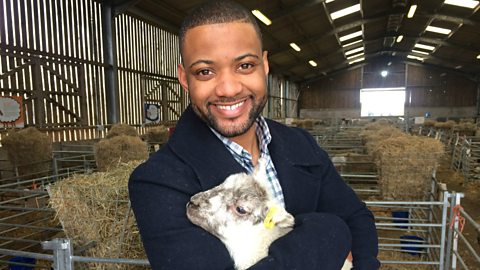 The former JLS star is "baffled" more young people don't know where their food comes from