Main content
Life Cinematic: Sam Mendes' 10 greatest film moments
30 January 2020
In the Life Cinematic series, filmmakers discuss the movies that mean the most to them. Here, Oscar-winning director Sir Sam Mendes selects his 10 best film moments including the perfect shot, plus his "favourite film, or certainly the greatest American film ever made."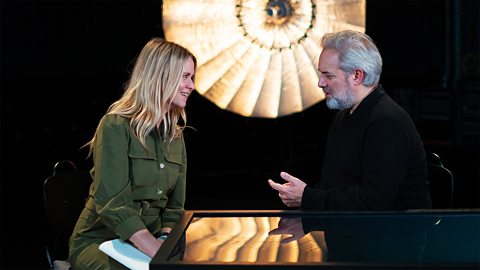 Acclaimed director Sir Sam Mendes recalls his first ever visit to the cinema.
In Life Cinematic, filmmakers draw on their knowledge and expertise to shine a light on the artistry of films that they love, be it the perfect protagonist, sound design, chase sequence or simply their favourite single shot.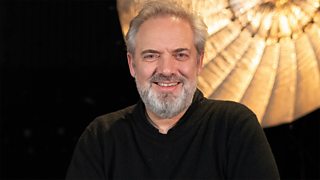 The series begins with acclaimed British director Sir Sam Mendes, director of Oscar-nominated 1917 as well as (Oscar winning) American Beauty, Revolutionary Road and James Bond films Skyfall and Spectre. Mendes is interviewed by Edith Bowman, coming to BBC Four on Thursday 30 January and on BBC iPlayer: watch an introduction above and pull up a chair for Sam's favourite scenes below.
I think it's probably my favourite film, or certainly the greatest American film ever made.
Read on to find out which movie scene elicited this tribute from Sam Mendes...

Perfect establishing scene
Blue Velvet (1986)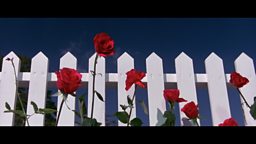 David Lynch's Reagan-era neo-noir follows clean-cut student Jeffrey Beaumont (Kyle McLachlan) as he delves into the terrifying criminal underbelly of his picture-perfect hometown.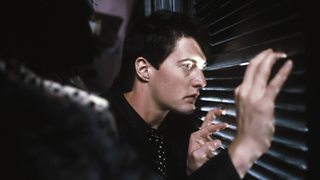 Kyle McLachlan in Blue Velvet
According to Lynch, "This is the way America is to me. There's a very innocent, naive quality to life, and there's a horror and a sickness as well. It's everything."
The film's opening sequence would be a huge influence on Mendes' own American Beauty.
The beginning of Blue Velvet basically says everything possible about, not only the world of the film, but America, in the space of about three minutes.

Sam Mendes, Life Cinematic

Perfect cinematography
Taxi Driver (1976)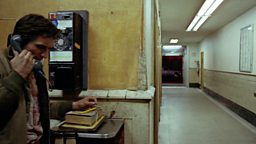 In a pivotal moment in Martin Scorsese's gritty New York thriller, loner Travis Bickle (Robert De Niro) telephones the woman he is infatuated with to apologise for taking her to a porn flick on their first date.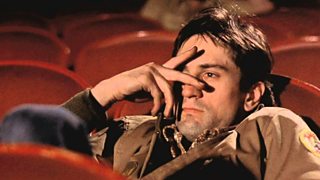 Robert de Niro as Travis Bickle
As the socially awkward veteran vainly attempts to explain himself, the camera slowly pans away to focus instead on an empty hallway, as if too embarrassed to keep watching. For Scorsese, it was "the most important shot in the film".
Writing Taxi Driver
Forty years on, Danny Leigh talked to screenwriter Paul Schrader about writing Scorsese's timeless classic.
That shot lodged in my subconscious for the whole of my life.

Sam Mendes, Life Cinematic

Perfect score
Paris, Texas (1984)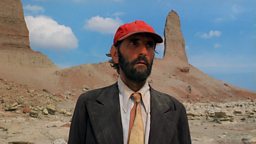 Slide guitarist Ry Cooder was given just three days to write the music for Wim Wenders' haunting road movie before the film premiered at Cannes.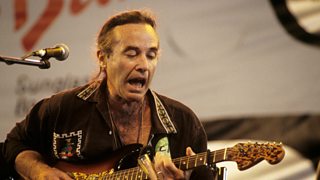 Ry Cooder
The result is an evocative, much-imitated score, which the musician has called "a mood; that kind of lonely sound." With no dialogue in the film's opening sequence, Cooder's plaintive guitar seems to act as a voice for Harry Dean Stanton's aimless drifter Travis.
I can't think of another movie that uses music in the same way.

Sam Mendes, Life Cinematic

Perfect dialogue
The Social Network (2010)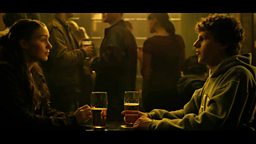 David Fincher's acclaimed drama about the origins of Facebook saw him team up with notoriously verbose writer Aaron Sorkin.
The film's dialogue-heavy opening scene perfectly sets up the character of Mark Zuckerberg, as he and his girlfriend talk at great speed in a Harvard bar. Most films average a page of script per minute - Fincher managed to cram 178 pages of Sorkin's dialogue into The Social Network's two-hour running time.
The speed at which David Fincher drove the dialogue was unbelievable - not just in this scene but throughout the movie.

Sam Mendes, Life Cinematic

Perfect montage
All That Jazz (1979)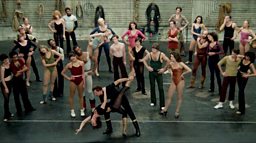 Dancer, choreographer, actor and director Bob Fosse's semi-autobiographical musical opens with a documentary-style montage showing the arduous Broadway casting process.
The editing is tightly choreographed, with repeated movements and match cuts, soundtracked by George Benson's On Broadway. Fosse was also behind the 1972 movie of Cabaret, a musical that Mendes has directed in New York and the West End.
This sequence is just Fosse the choreographer, the filmmaker, and the cineaste, all at the same time - at his best.

Sam Mendes, Life Cinematic

Perfect use of light
Persona (1966)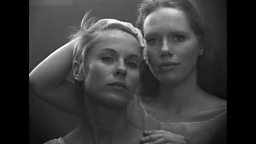 Lighting indicates shifting moods and merging identities in Ingmar Bergman's enigmatic thriller about young nurse Alma (Bibi Andersson) and her patient Elisabet (Liv Ullmann).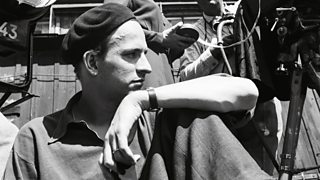 Ingmar Berman
Bergman and cinematographer Sven Nykvist shared a fascination for light, believing subtle changes could significantly alter the meaning of a character's actions. The dream-like scene where Elisabet visits Alma in the dead of night was shot using natural light from Sweden's midnight sun.
For me, Bergman is a kind of hero because he worked both in theatre and film, to the highest possible level.

Sam Mendes, Life Cinematic

Perfect production design
Dr. Strangelove or: How I Learned to Stop Worrying and Love the Bomb (1964)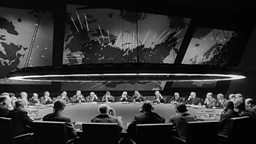 Steven Spielberg called the War Room in Stanley Kubrick's jet-black political satire "the best film set ever designed."
Created by maverick production designer Ken Adam, its centrepiece is a sprawling 22-feet diameter table. Kubrick asked for the table to be covered in green baize with a huge light overhead, because he wanted it to look as if the politicians and generals sat around it "are playing with the world like a game of cards."
The Spectre of Modernism
Matthew Sweet meets Ken Adam, designer of famous film sets from Dr No and Goldfinger to Dr Strangelove and The Ipcress File
It's just the most sensational piece of production design - comic, horrific, and incredibly tense because of the way it channels light.

Sam Mendes, Life Cinematic

Perfect long take
There Will Be Blood (2007)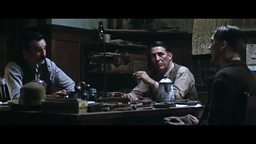 In a film full of unusually long takes, director Paul Thomas Anderson manages to sustain momentum by using multiple framings within single shots.
The scene where ruthless oil baron Daniel Plainview (Daniel Day Lewis) meets Paul Sunday (Paul Dano, who also plays Sunday's twin Eli) is one of the longest in the film - but the camera only moves a few feet. Yet with each small movement, the dynamic between the characters completely changes, ratcheting up tension.
There's an extraordinary sense that something epic is about to happen, before it happens.

Sam Mendes, Life Cinematic

Perfect visual comedy
Lost In Translation (2003)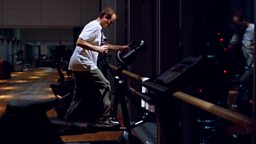 Loneliness forms the basis of an unlikely friendship between ageing actor Bob (Bill Murray) and young graduate Charlotte (Scarlett Johansson) in Sofia Coppola's sophomore film.
Coppola balances the poignancy of the pair's relationship with pure visual comedy from Murray, in scenes like the memorable one where he battles against a Japanese exercise machine. Murray was the director's only choice for the role, who said "I wasn't going to make the movie if he wasn't doing it".
I remember literally falling off my chair laughing at it when I was watching it in the cinema.

Sam Mendes, Life Cinematic

Perfect single shot
The Godfather Part II (1974)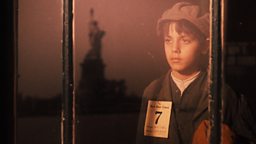 Acting as both sequel and prequel to Francis Ford Coppola's 1972 epic, The Godfather Part II presents two parallel stories - Vito Corleone's rise to power and his son Michael's spiritual fall.
This stunning shot of the Statue of Liberty reflected in a window as young Vito arrives in the US was actually filmed 4000 miles from New York in Rome. Unsure how they would pull it off, cinematographer Gordon Willis told production designer Dean Tavoularis, "Just do a big, black-and-white photo blow-up of it. We'll put it outside the window and I'll do something..."
I think it's probably my favourite film, or certainly the greatest American film ever made.

Sam Mendes, Life Cinematic

Life Cinematic: Filmmakers select their greatest movie moments
Oscar-winning director Sam Mendes selects his 10 best film moments including the perfect shot.

Edgar Wright champions his favourite films in categories ranging from the Needle Drop to the Perfect Tension Build.

Film-maker Sam Taylor-Johnson, director of Fifty Shades of Grey, Nowhere Boy and A Million Little Pieces, selects her favourite film moments.
Inside Cinema on BBC iPlayer: Short Films For Movie Fans
How a sound effect conquered cinema, appearing in hundreds of films from the '50s to now.

How three films revolutionised musicals and brought sex and spectacle to the big screen.

During Nixon's turbulent presidency, American cinema fiercely questioned the status quo.

How digital de-aging is conquering Hollywood, granting stars eternal, cinematic youth.