Main content
BBC Radio Scotland Music Extra
What is BBC Radio Scotland Music Extra?
BBC Radio Scotland Music Extra is an 8 day pop-up service on our digital dials from 23rd November to 30th November, 2016.
Celebrating the many distinctive and diverse musical genres that can already be heard on BBC Radio Scotland, the pop-up station will broadcast 24 hours a day and offer a new schedule that showcases the best and richness of our homegrown and international talent.
Sharon Mair, Station Editor "This station gives us a brilliant opportunity to share our passion for music and performance, to showcase new talent, support those who work in the music industry in Scotland while recognising how it is seen and respected on the world stage.
You will hear the familiar, from jazz to Americana and country, and classical to traditional and folk, and I would love our audiences to be surprised and to discover new artists and music as they enjoy the station. BBC Radio Scotland Music Extra will culminate on St Andrews night with a specially commissioned programme working with the students from the Royal Scottish Conservatoire."
How Can You Listen to BBC Radio Scotland Music Extra?
Listen on DAB digital radio, online at the BBC Radio Scotland Music Extra website and on the BBC iPlayer Radio app. To receive BBC Radio Scotland Music Extra, retune your digital radio on Tuesday 22nd November.
Get in touch and catch all the latest updates via our social media channels:
◾@BBCRadioScot on Twitter
◾Radio Scotland on Facebook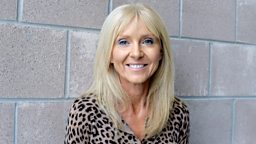 Jenny Farish
Digital Radio (DAB) in Your Area
To find out more about digital radio and the stations you can listen to in your area please visit getdigitalradio.com
The Get Digital Radio website is the industry trade body which lists all the stations that are available via digital radio.
The BBC is not responsible for external sites.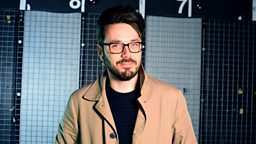 Roddy Hart
What's on BBC Radio Scotland Music Extra
Each weekday starts with Roddy Hart followed by Jenny Farish hosting the Breakfast Show from 0700-0900. Bryan Burnett is on until noon then broadcaster and music lover Sanjeev Kohli takes over at Drivetime from 1700-1830. Other presenters include Bargain Hunt's Natasha Raskin, Nicola Meighan, Ricky Ross, Janice Forsyth and Billy Sloan.
Presenter Jenny Farish says: "I am so thrilled to be involved in this exciting project. It's a great opportunity to offer our audience something a little bit different - to introduce new music alongside some huge favourites. It's the kind of station I would seek out and love as a listener and can't wait for it to start."
Deacon Blue singer Ricky Ross will be taking listeners on a trip down memory lane. He says: "I'm looking forward to playing the music I grew up with as well as all the Scottish artists who've influenced my own music. Wall-to-wall music and BBC Radio Scotland - now that's a perfect fit."